Coronation Chicken was invented for the coronation of Queen Elizabeth II. Although fit for a queen, it's an easy recipe and the perfect thing to eat for a summer lunch with a rice salad or Cracked Wheat Salad.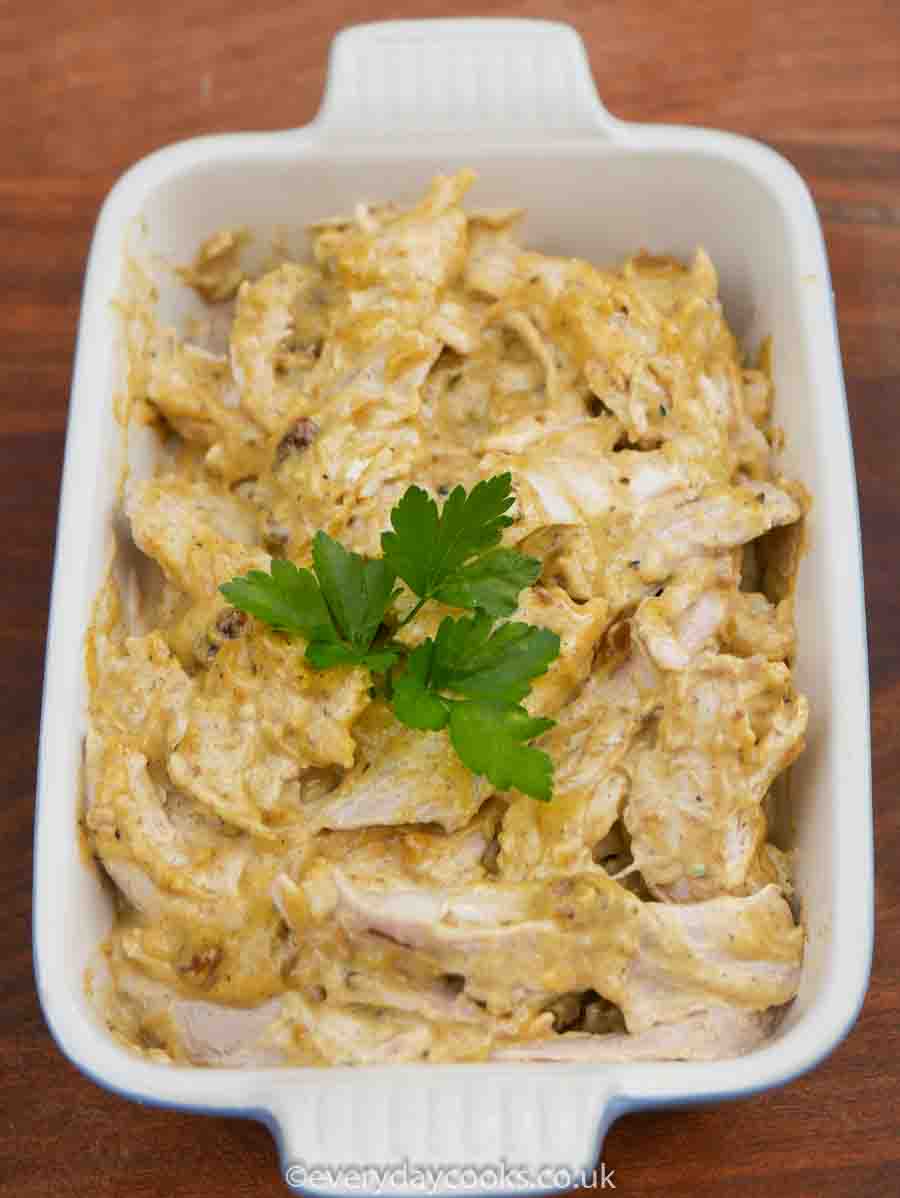 Coronation Chicken
Coronation Chicken uses a whole, roast chicken and (preferably homemade) mayonnaise, flavoured with garam masala and chutney. And that's it. Serve with rice and salad for a tasty lunch or supper dish.
It travels well in a plastic box so I often take Coronation Chicken on a picnic. This year we've already eaten it on a very hot early May Bank Holiday in the garden.
Prepare ahead
You can roast the chicken the day before and make the mayonnaise a few days ahead, so that all you have to do is remove the meat from the bones (about 10 minutes) and mix up the mayonnaise. Of course, you could buy a roast chicken and mayonnaise and then you're good to go. I sometimes do that on holiday, especially if I can buy a spit-roasted chicken.
Either way, this is a handy recipe to have in your repertoire, as it looks and tastes much more impressive than the effort it takes. And the better the chicken and mayonnaise, the better the finished dish.
What equipment do you need?
Meat thermometer - These days I use my digital meat thermometer to cook all poultry - including the turkey. It tells me when the internal temperature is reached and having the screen outside the oven makes it easy to read
Roasting bags - I buy a larger size than I need to make it easy. I wouldn't use them for every roast, but when the chicken is being cut up like this they're ideal. The oven stays clean and so does the roasting dish.
If you like this...
...Why don't you try:
Recipe