Cracked Wheat Salad is a spicy salad made with bulgur wheat. It's an ideal accompaniment for hot or cold fried chicken or baked salmon fillets.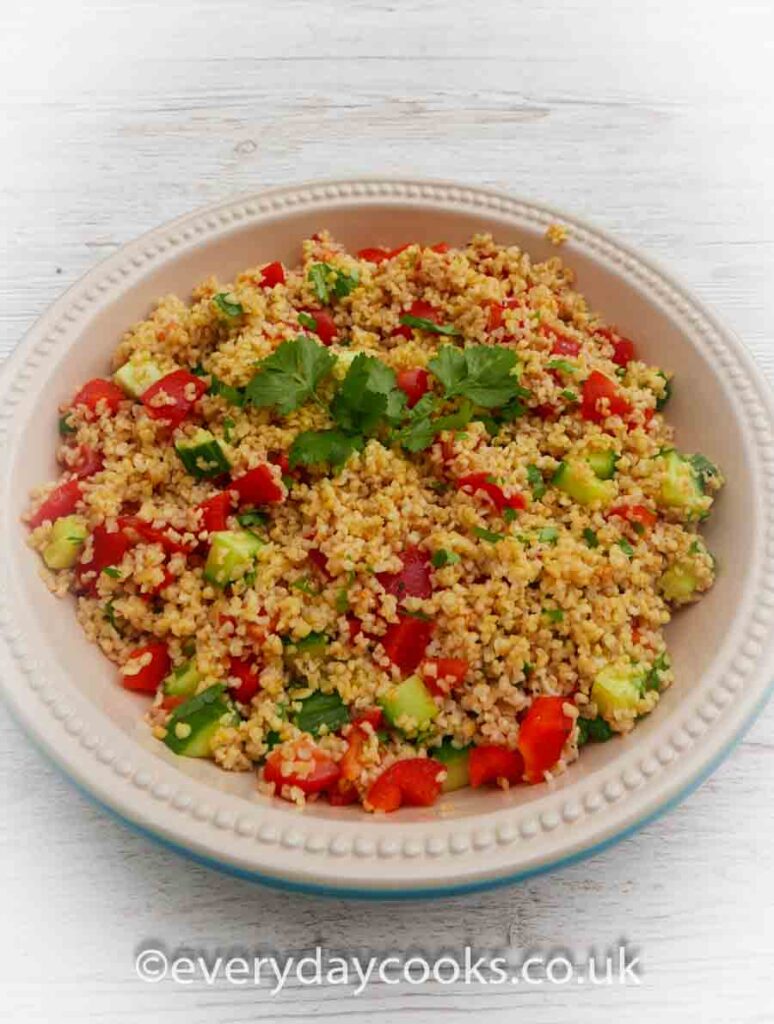 Cracked Wheat Salad
An American friend introduced me to cracked wheat - or bulgur wheat, as it's often called. She used to make this salad for lunch at the weekend and invite us all round for a lazy afternoon - pre-children, of course.
Most of the recipes you see using cracked wheat are for Tabouleh. It's very similar to this recipe, but this doesn't use any chopped mint, and has some chilli powder instead to add heat rather than coolness. This Cracked Wheat Salad is best eaten with meat or fish that's fairly plainly cooked.
The ingredients are simple - apart from the cracked wheat - oil, lemon juice, seasoning and chopped up salad vegetables. You can add what you have in the fridge, really, such as spring onions or red onions, maybe avocado if it's quite firm. This is a great way to spice up a salad and makes a change from rice salad or potato salad.
HELPFUL TOOLS
5-bladed herb cutting scissors - Brilliant for quickly cutting herbs without crushing them or your fingers.
If you like this...
...Why don't you try:
Recipe