Fast food! These baked salmon fillets take 25 minutes from fridge to plate – less if your salmon is at room temperature.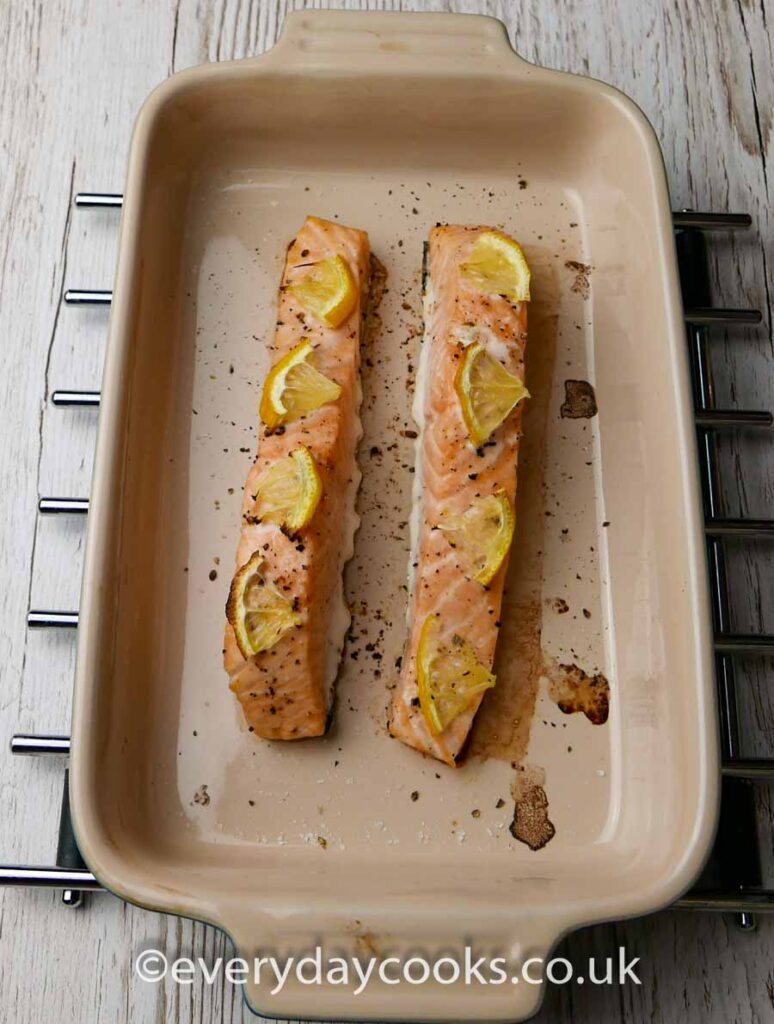 I got really conscious about eating oily fish 2-3 times a week when I went to see a nutritionist about my flagging energy. Her mantra is that good health starts with a good diet so I usually cook this twice a week on days when I don't want to think too much about dinner.
Save money with a side of salmon
Because we eat so much salmon I now buy a side at a time and cut it up to freeze.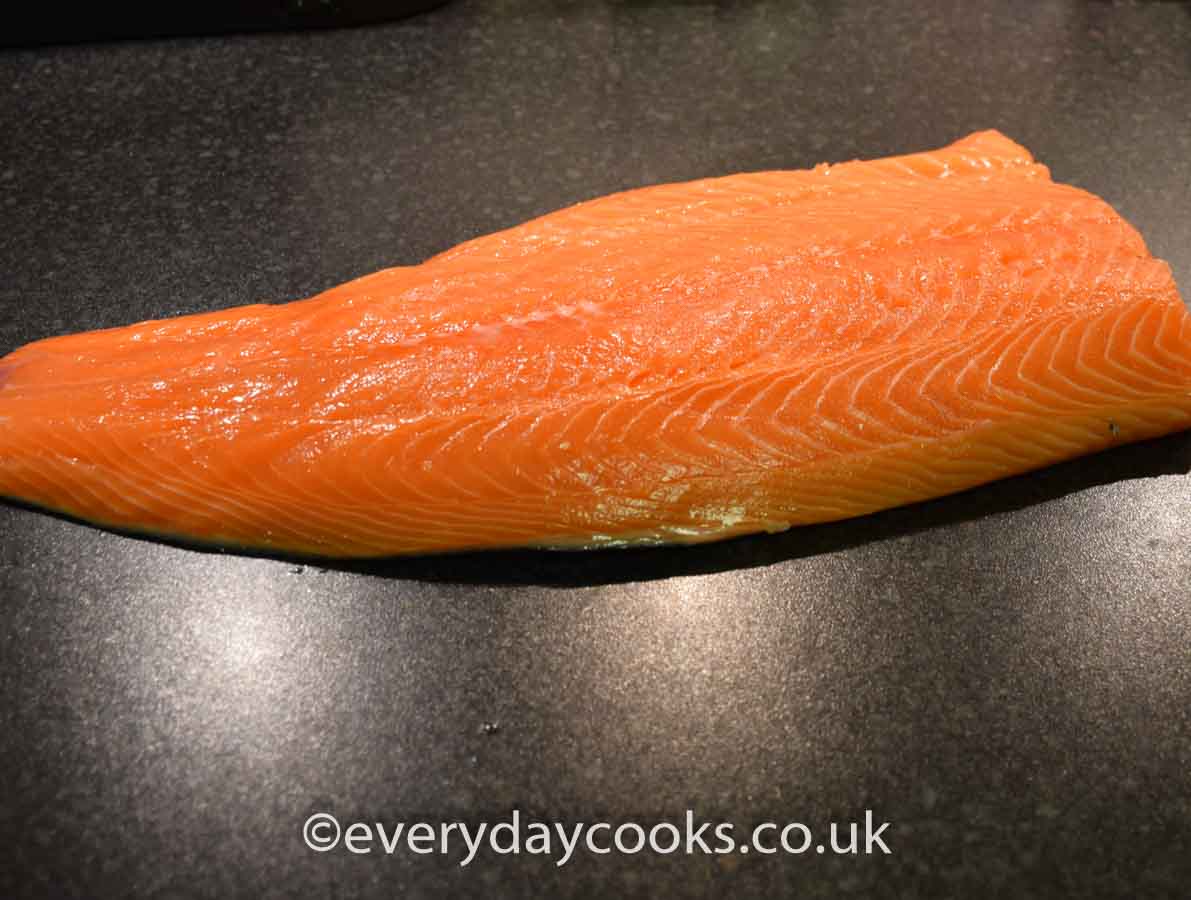 Just cut it up into the size of fillets you want. An advantage is that you can cut different sizes for different family members.
Salmon still frozen?
As long as you remember to get the salmon out of the freezer in the morning it's at room temperature by evening and ready to cook. If you forget, pop the fillets in from frozen when you turn the oven on and add 5 minutes to the cooking time when it's up to temperature.
What's on the salmon?
Salt and pepper, and a squirt of lime juice from a bottle. Of course, you can squeeze a lemon (or lime) yourself, but for speed a bottle is good.
If I need lemon juice I do squeeze the lemons, but for lime juice a little squeezy bottle is always in my fridge.
Add steamed veg for a healthy dinner
If you own a steamer, a healthy mid-week dinner is a doddle:
Choose your veg the night before (and prep them if you want to).
Boil the kettle and switch on the oven. Put the plates on to heat.
Prepare the salmon - a squirt of lime juice plus salt and pepper. Nothing else. How quick is that?
While the kettle and oven are doing their thing, prepare the vegetables. I tend to cook about four or five different types.
Start with the longest to cook, e.g. carrots, root veg, French beans, and get them going in the bottom basket as quickly as possible. They'll need about 15 minutes so they go in at about the same time as the fish.
Continue to prepare the other vegetables and put them on to cook. Include some frozen veg that you don't have to prepare!
With a bit of luck, you have a few minutes to clear up before the baked salmon fillets and steamed vegetables are all ready to eat. Serve with mayonnaise if you like it.
What else do you need to make this?
The only item that you might need is a lemon squeezer if you are extracting the juice yourself. My favourite is a Helix Citrus Press from Joseph. You pull the handles towards each other and the juice appears!
If you like this...
...Why don't you try: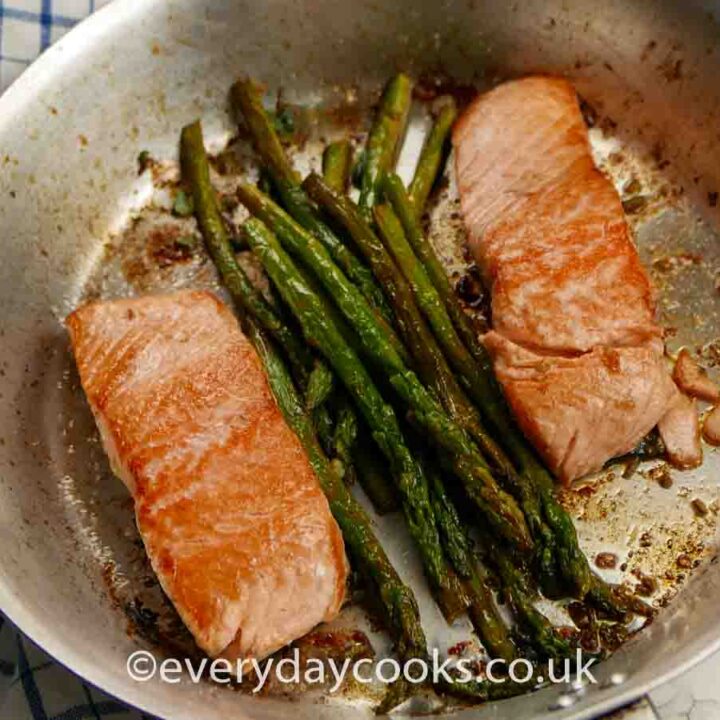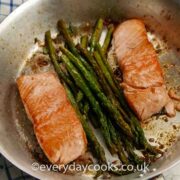 Pan-fried Lemon & Garlic Salmon with Asparagus is a quick and easy supper dish. All in one pan on the hob. Ready in 20 minutes.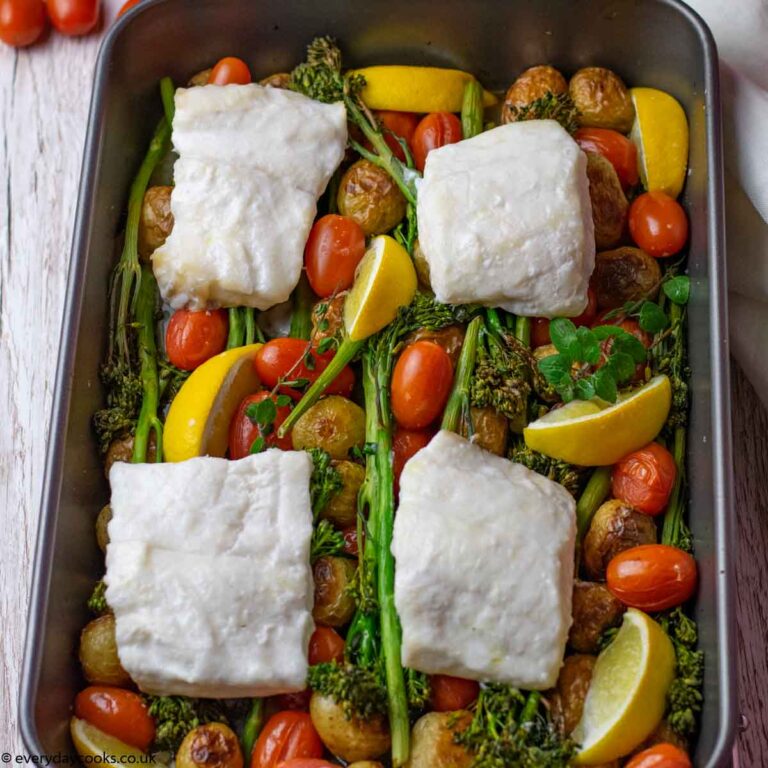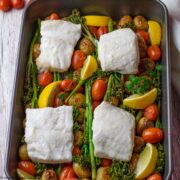 Take 5 minutes to prepare this Easy Cod Traybake - vegetables included.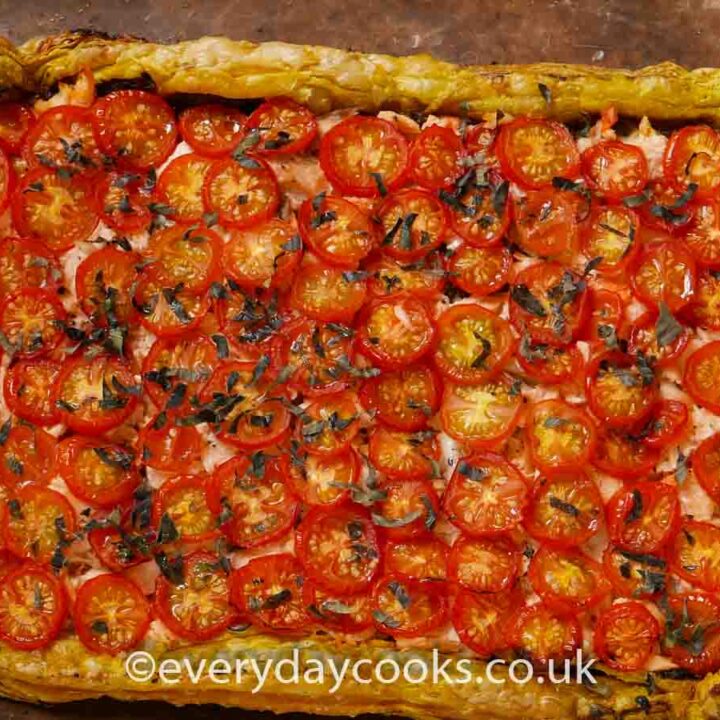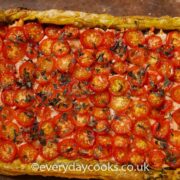 Salmon and Tomato Tart, with pesto and mozarella cheese, is an easy and tasty midweek supper dish for family or friends, using ready-made puff pastry.
Recipe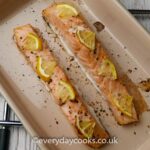 Print Recipe
Quick Baked Salmon Fillets
A simple dish for a fast supper with no frills. Serve with steamed vegetables for a healthy everyday dinner.
Ingredients
2

salmon fillets,

about 125g each with the skin on

Lime juice

Salt and pepper

Slices

of lemon or lime

optional
Instructions
Preparation:

Preheat the oven to 200°C/ 180°C fan/ gas mark 6/ 400°F

Arrange the salmon fillets in an ovenproof dish

Squeeze lime juice over them and add salt and pepper to taste. Decorate with pieces of lime if you like

Bake for 15 -20 minutes depending on the thickness of your fish. Do not cover the dish.
Notes
Everyday Cooks tip: If the salmon is in the fridge or frozen, put it in the oven as it heats up. For frozen fish add 5-10 minutes to the cooking time depending on the thickness of the fish.