Try Banana Pancakes for a speedy breakfast or brunch. They're a hit with children who love this healthy, hearty breakfast. Just four ingredients and they're made in less than 15 minutes.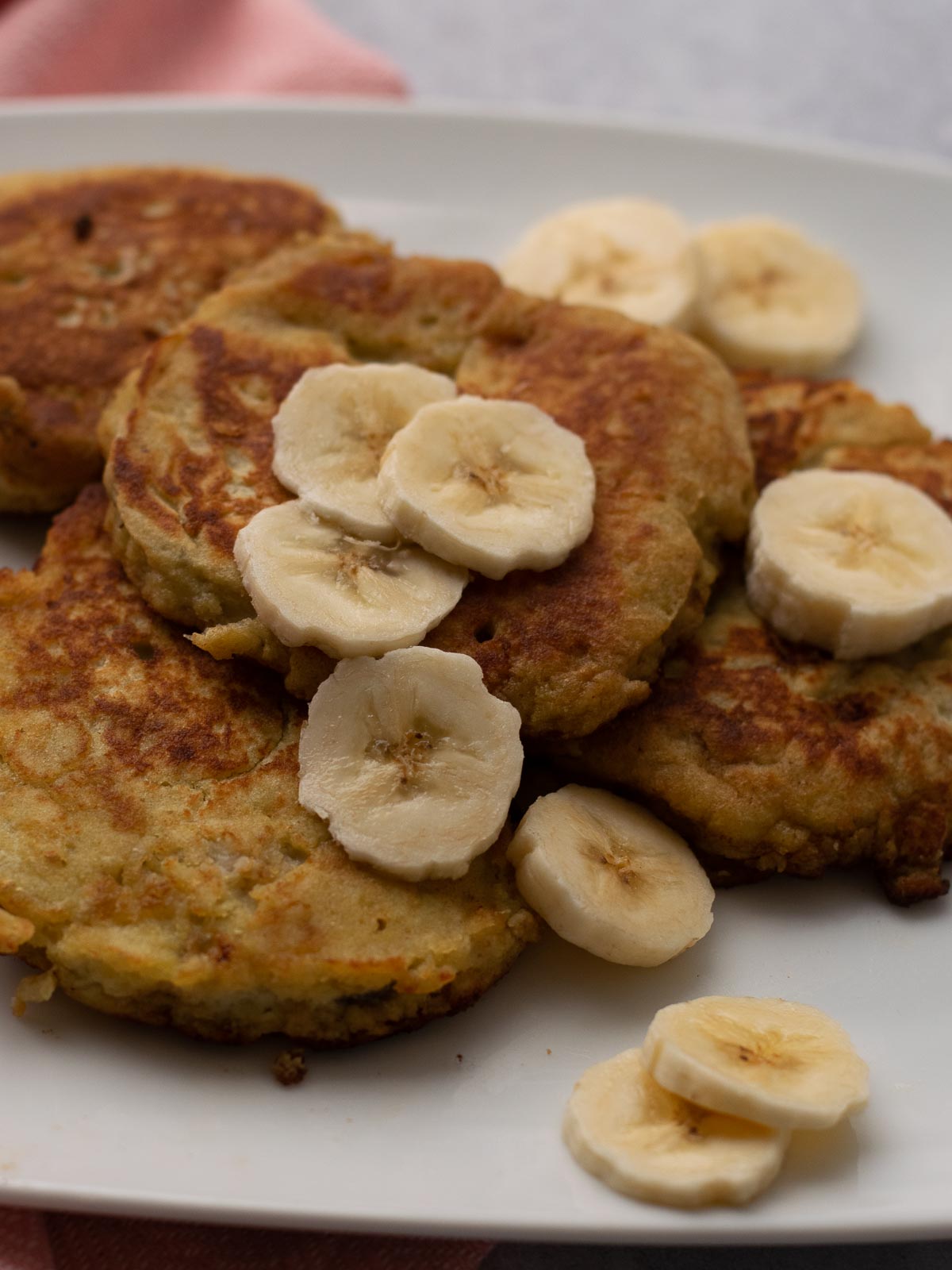 I was looking for a healthy breakfast for a picky toddler, when I came across this idea. My version has a little more banana than you often find and I've used coconut flour for its flavour.
Although I don't like using non-standard ingredients, I've made an exception for coconut flour. If you have children to feed you will use it up because they will want to eat the pancakes. Even the baby eats them (and the toddler has them every week).
Key ingredients in Banana Pancakes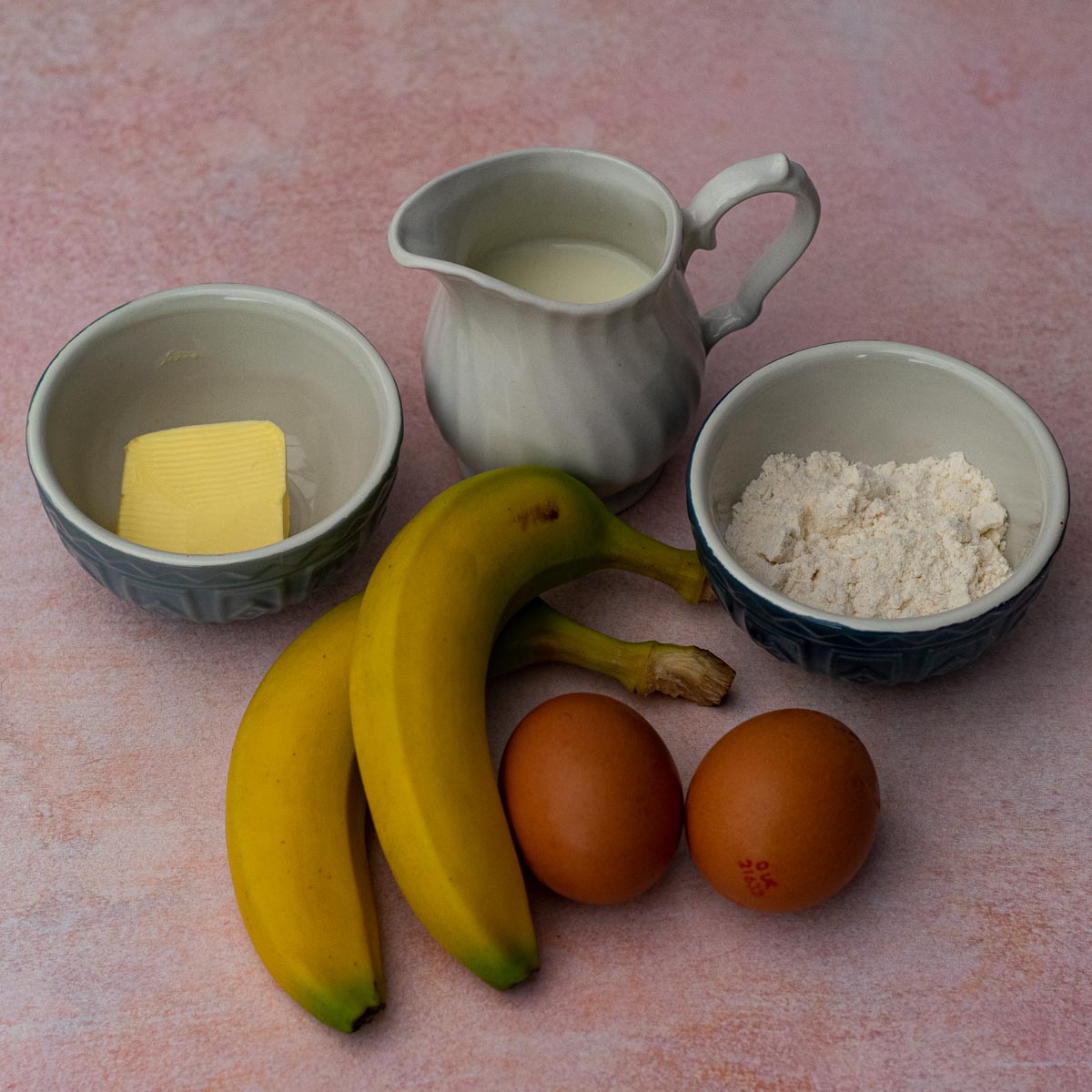 Bananas
You want the equivalent of one small banana with one medium egg. But if your bananas are larger or you have some to use up, just chuck them in. This isn't a recipe of exact quantities - use it as a guide.
Flour
Use any sort of flour that you like or have. I prefer coconut flour because of the flavour but I've successfully used wholemeal flour and white flour.
Wholemeal flour needs a little extra milk to get the right consistency
Eggs
The recipe uses medium eggs but if yours are large, you can use one with a bit less flour or two with a bit more flour and banana. This is a very forgiving recipe. The more you make it the more familiar you will become with a good consistency.
Butter for frying
If you really don't like using butter, stick to what you usually use, but butter gives a lovely flavour and a better consistency and colour.
Secrets of Success
Mash the banana roughly
Mash the banana(s) with a fork. If you do leave lumps, it's fine. And if your bananas aren't particularly ripe they will be harder to mash but, again, no problem.
Let the batter stand
Let the batter stand while you melt the butter in the frying pan - only a minute or two but it lets the flour absorb the liquid and you can tell whether it's too stiff and needs more milk.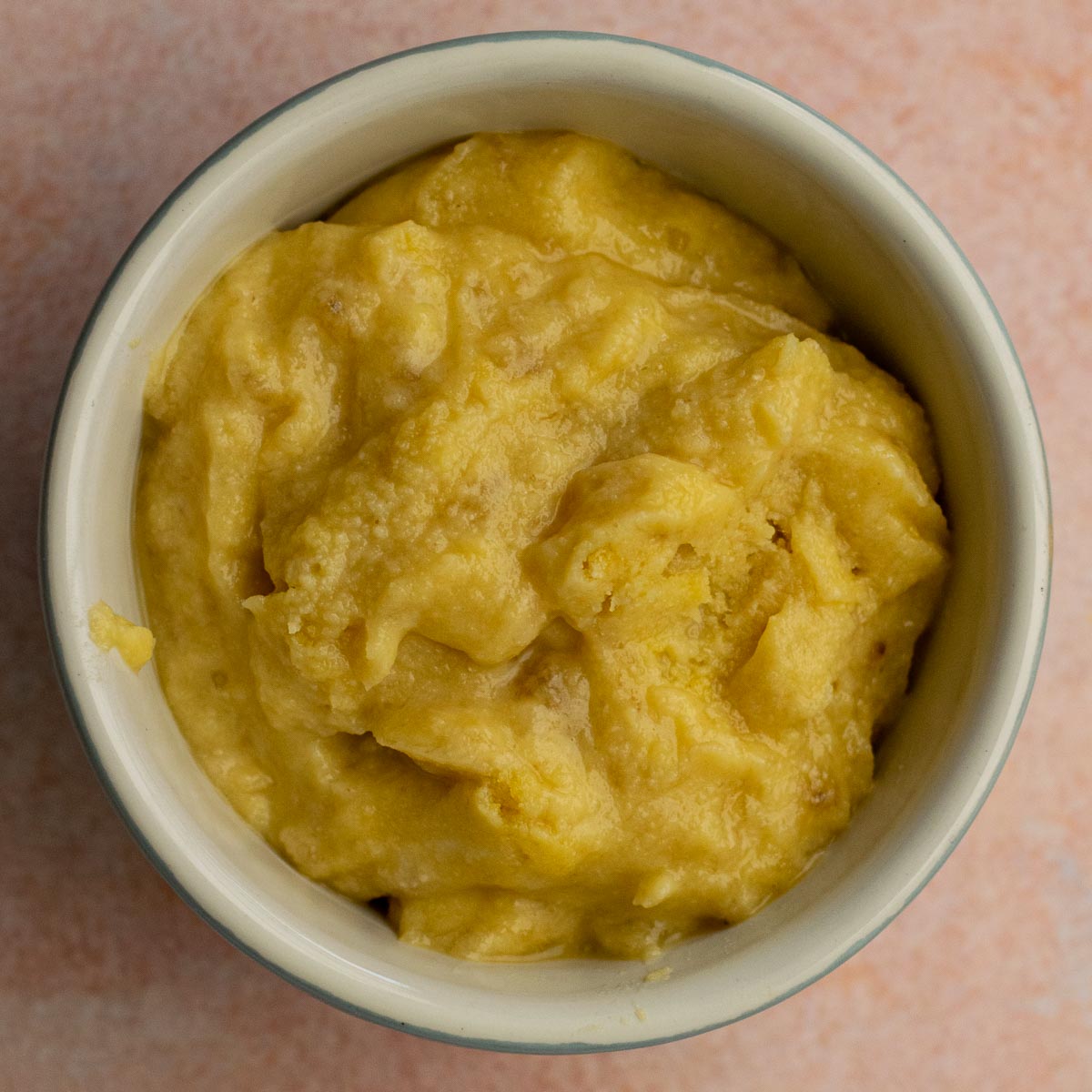 Don't overcook
The pancakes take 2-3 minutes to cook on each side. Use one or two frying pans, pre-heat them, add the butter and a spoonful of batter. The recipe makes four large or six smaller pancakes.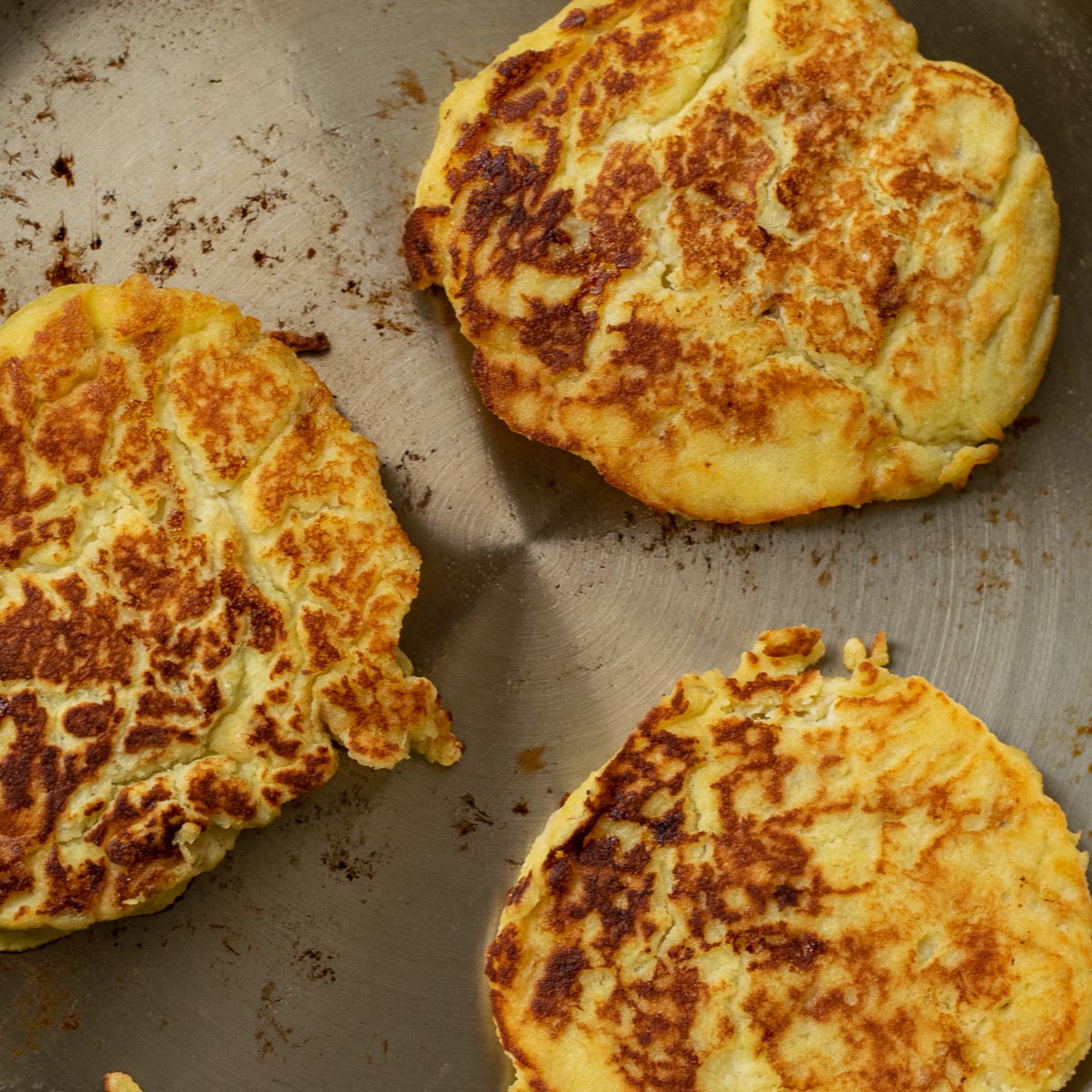 Make Banana Pancakes gluten-free
I make these pancakes with coconut flour when they need to be gluten-free (and actually I prefer them!).
How long will they keep?
Keep the pancakes in an airtight box in the fridge for 2-3 days. But they are best eaten the day they're made
What equipment do you need?
Apart from a fork and a mixing bowl, all you need is a frying pan. I like a heavy-based aluminium pan, but whatever you have is fine.
A medium frying pan will cook all the mixture, or use 2 small ones.
If you like this...
...Why don't you try:
Pin for later
Hover over any picture on the page and hit the Save button to pin the image to one of your Pinterest boards.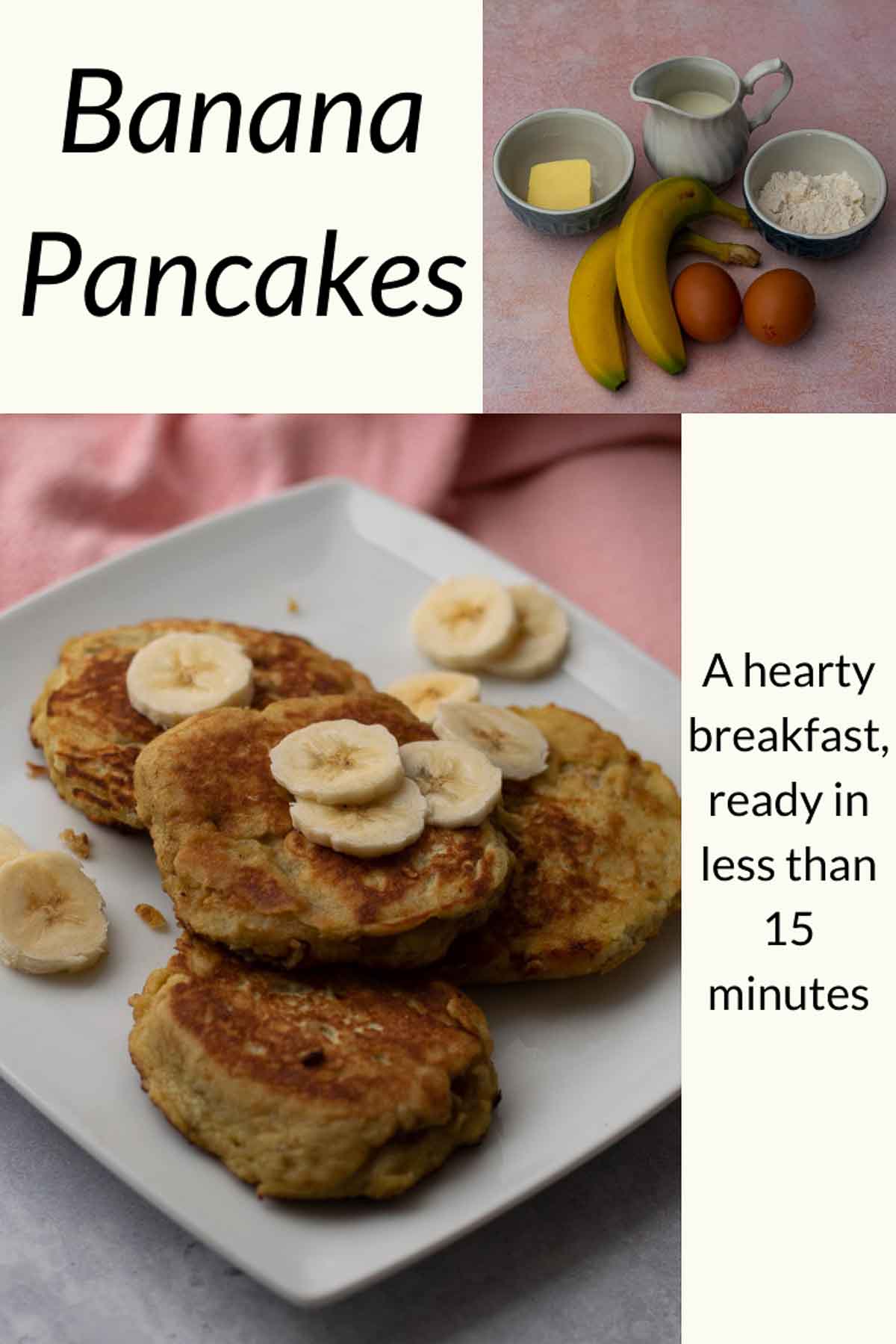 Recipe