My favourite apple and pear recipes are great for pudding for any occasion, and most of them double up as teatime treats. Especially good on a cold day. If you're short of time, make an Apple Scone in half an hour.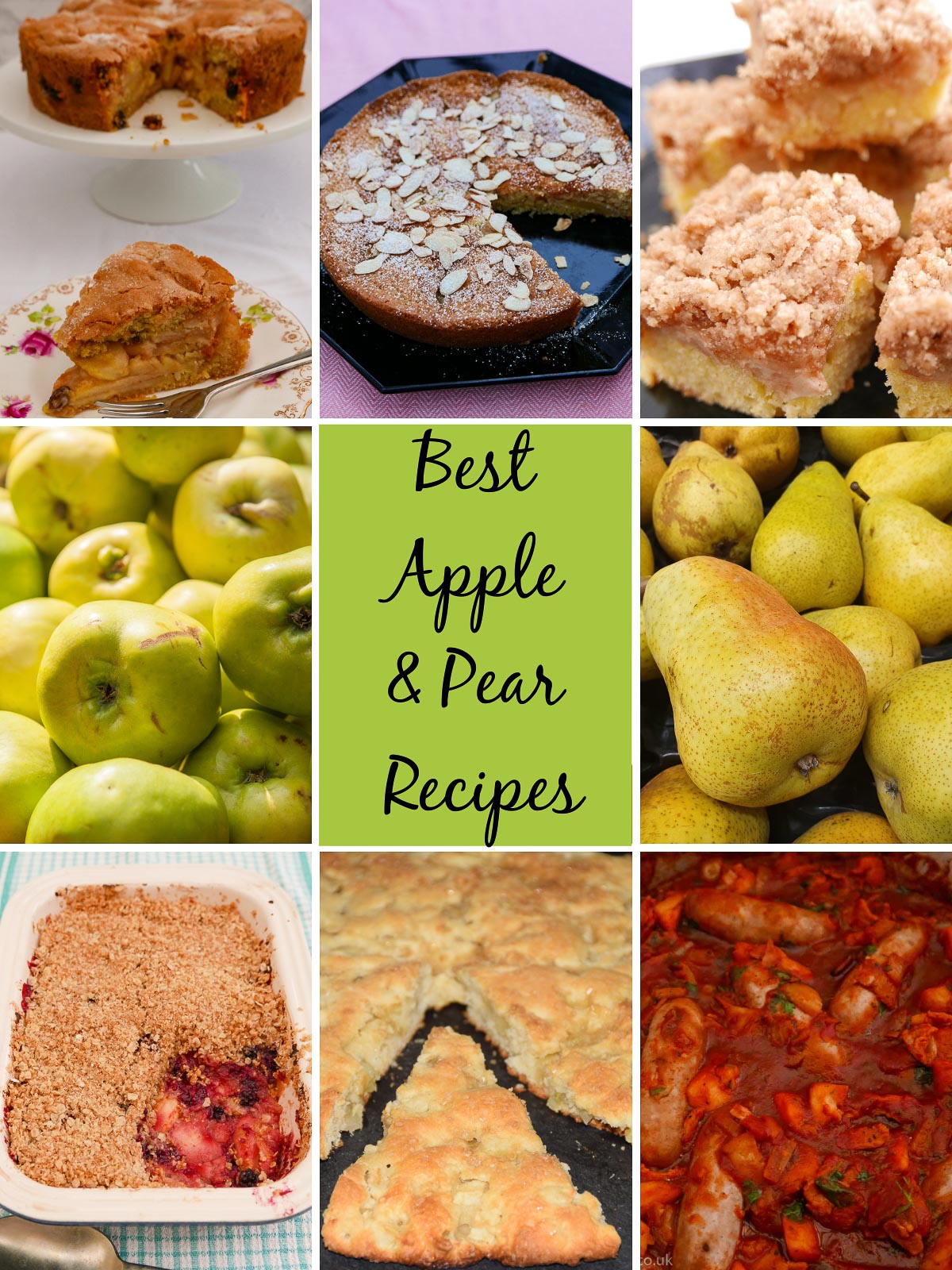 Apple and pear recipes are good at any time of year, but especially in Autumn when the fruit is plentiful and cheap (or free if you have a fruit tree or friends with a glut).
Apples for pudding or tea
Apart from Blackberry and Apple Crumble, any of these recipes can be eaten for pudding or for tea. Serve with cream or custard (preferably homemade).
Apples in savoury recipes
Finally, a savoury recipe. Sausage and apple is a winning flavour combination and this casserole is quick and easy to make.
Pin for later
Hover over any picture on the page and hit the Save button to pin the image to one of your Pinterest boards.