In theory, we all know how to marzipan a Christmas Cake but, in practice, it can be a bit hit and miss, not to mention uneven. This method takes the guesswork out and gives a smooth, even base for icing your creation.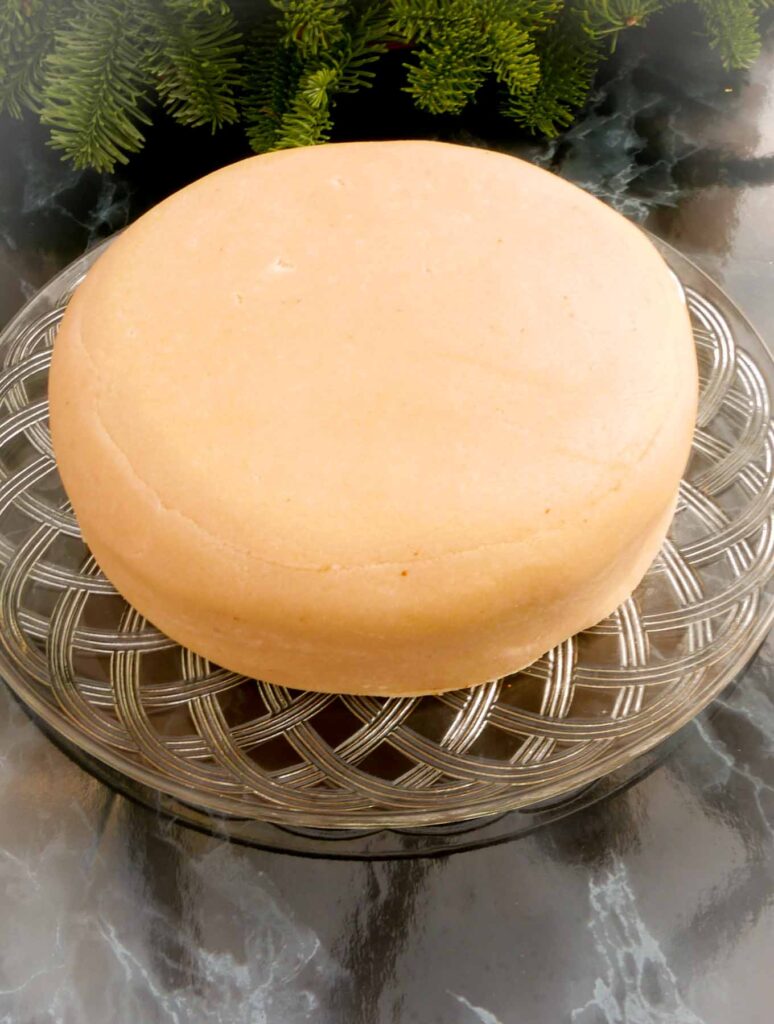 I was taught this method of applying marzipan by a master baker who gave classes locally. It's actually very easy and uses clingfilm to avoid a sticky mess and keep washing up to a minimum.
Homemade or bought marzipan?
Although I prefer to make the marzipan (find my recipe here), you can use ready-made - about 800g. It doesn't take long to make your own though, and the point (for me) is that you know what's in it. (Sugar, ground almonds, eggs, plus a few flavours - take your pick from vanilla, lemon juice, sherry, brandy.)
If you have some left over when your cake is done, use the extra for Marzipan Stars.
What equipment do you need to marzipan a cake?
Apart from clingfilm and a rolling pin, you will need a couple of pieces of specialist kit that are inexpensive and will last forever:
A pair of marzipan spacers -  You roll the marzipan out between the spacers, with the rolling pin resting on them. Your marzipan will be an even depth all over so that your cake is evenly covered.
My spacers are actually cubic rulers, bought from a stationer over 20 years ago - now it's so easy to get a purpose-made tool!
An icing smoother - You use this to polish the surface of the marzipan once it's on the cake to give a smooth flat finish.
How do you apply marzipan to a cake?
You put the marzipan between two sheets of clingfilm with the spacers either side and keep the rolling pin on the spacers so the marzipan is the same depth throughout. The clingfilm peels off the marzipan (or vice versa) so you get a smooth surface.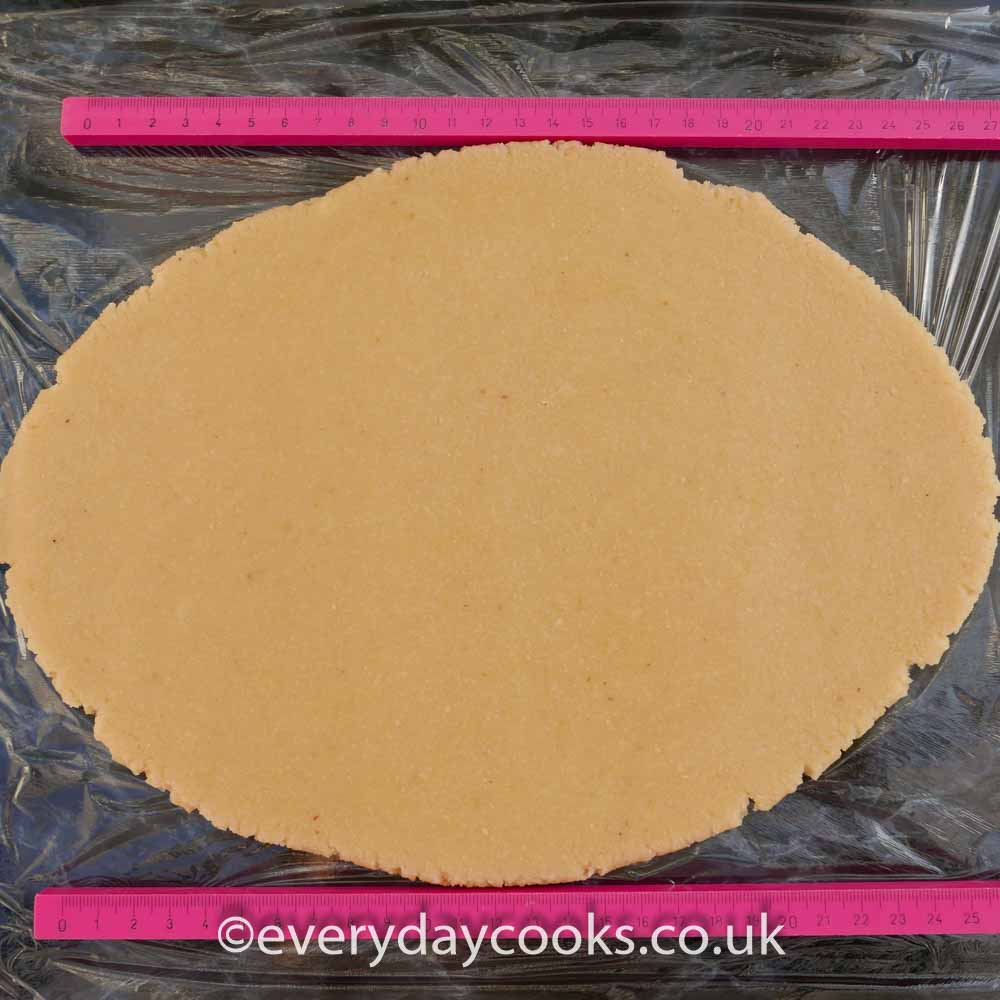 You roll the top and 2-3 pieces for the sides separately, cut them to size and stick them to the cake with warmed shredless marmalade, leaving small gaps between the pieces.
Use the icing smoother to pull it all together and round off the edges, giving a seamless, even finish.
If you're using fondant icing on the cake you will have the surface you need for a great finish. Of course if, like me these days, you use rough royal icing it doesn't matter so much. But you will know.
If you like this...
...Why don't you try: