Making marzipan can seem a bit daunting, but actually, it's a doddle. A festive cutter and edible gold glitter transform a cake topping into very more-ish Marzipan Stars.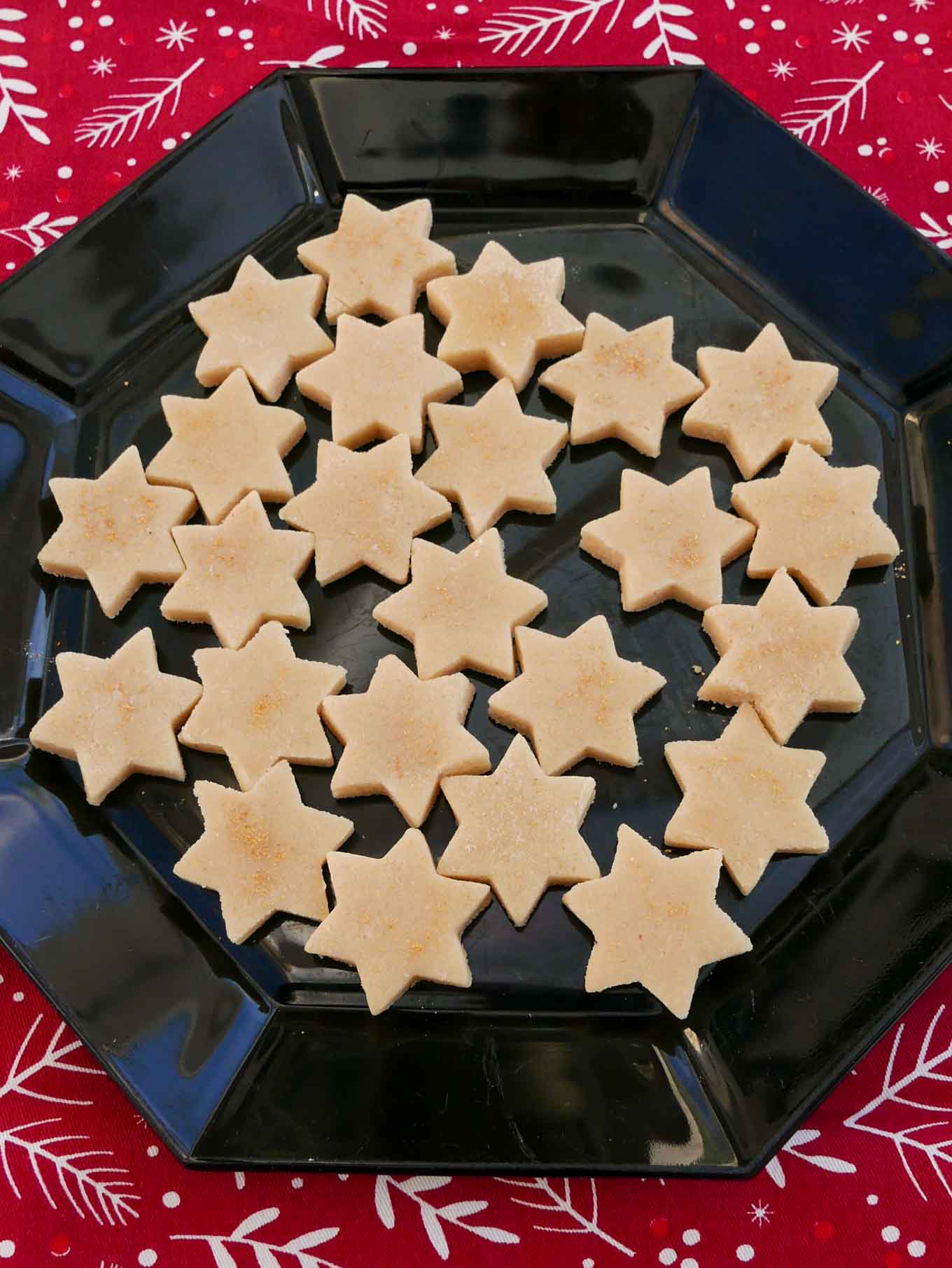 I like to make these for after-dinner treats at any time of year, but especially as Christmas approaches.
Flavourings for marzipan
The list of flavourings may look long but if you don't have orange flower water (which I use quite a bit), just add extra lemon juice. Vanilla extract is a much better product than vanilla essence, so choose that if you are buying some more (I use Nielsen or Ndali, whichever is available). Be really careful with the almond extract - it's very potent.
Marzipan for your Christmas Cake
This recipe will give you enough to make the stars. If you want to cover a 20cm round cake make twice the quantity, using a whole egg, not two whites, and add an extra teaspoon (5ml) of sherry or lemon juice. For the Marzipan Stars you want a slightly drier mixture as they need to dry out a bit anyway, but marzipan for a cake is better with a little more liquid.
Speaking of cake - and thinking of Christmas Cake - I found a good recipe for a celebration fruitcake that can be made only a few days before eating and will keep for a couple of weeks. Find the recipe here.
I've used some edible gold glitter on my marzipan stars. I'm not a big fan of adding colouring - all those E numbers - but a tiny amount at Christmas isn't going to hurt most of us. And it is very pretty.
A word of warning, if you make Marzipan Stars for a special occasion you may want to hide them, otherwise you could find the tin is empty - it happened to me.
If you like this...
...Why don't you try:
Recipe