One of the easiest Christmas treats to make - a mince pie morsel without a lot of pastry. Less than 25 minutes from start to finish and only three ingredients.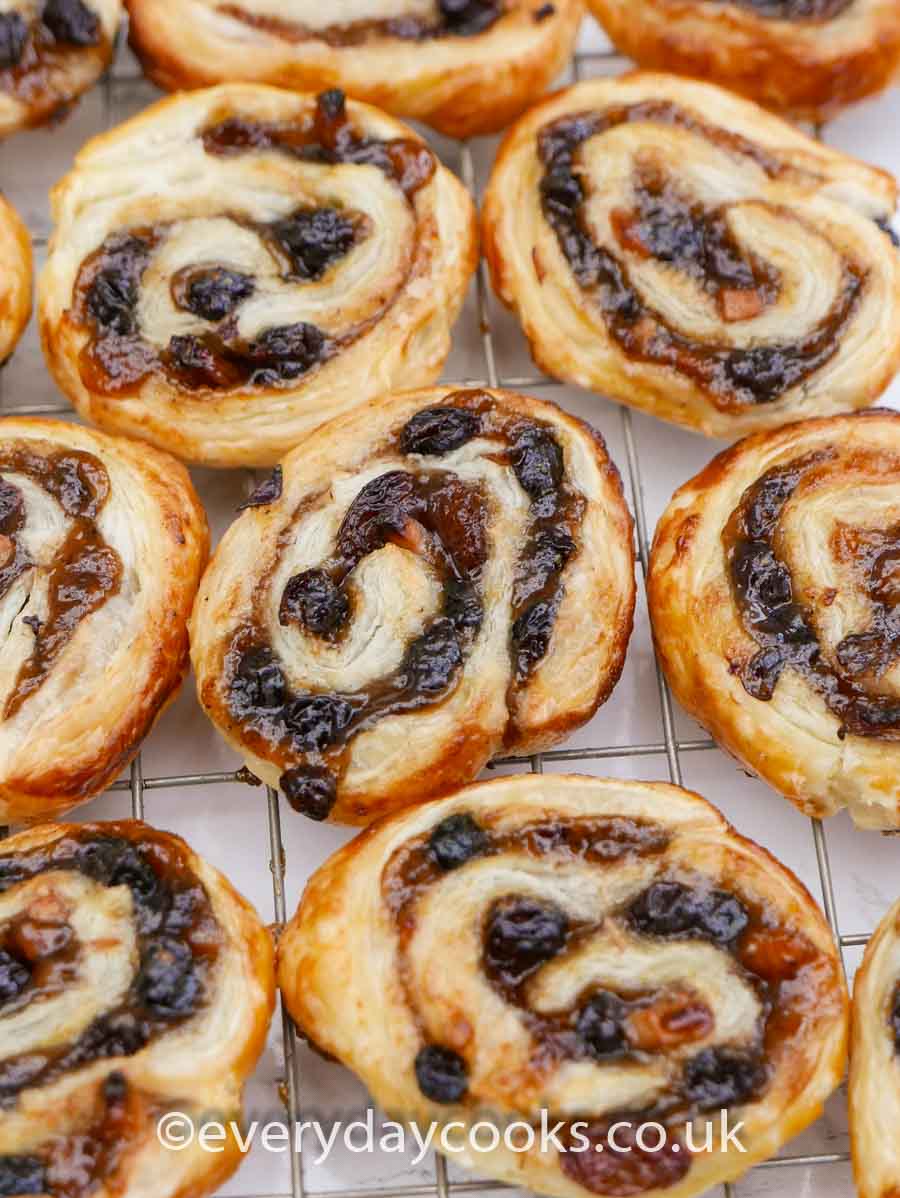 Mincemeat Pinwheels
Christmas is such a busy time of year that sometimes you want a simple recipe that you can turn to when you need a teatime treat for visitors or family.
What's in Mincemeat Pinwheels?
Three store-cupboard/freezer ingredients are all you need: mincemeat, puff pastry, and an egg.
Frozen Puff Pastry
Keep some in the freezer for a quick pie or a Salmon en Croute. Buy ready-rolled for extra convenience and with a high butter content for a better taste.
Just make sure that you buy a rectangle, not a circle of ready-rolled pastry for this recipe.
Mincemeat
Again, buying premium mincemeat makes a big difference to the recipe, so get the best you can. Keep an extra jar in the cupboard to use for Mincemeat Pinwheels if it's left over.
An egg
For once, use the smallest egg that you have. You will lightly whisk it with a fork and use it to glaze the pastry. Use up any leftover in scrambled egg or in a quiche.
How easy are they to make?
This really is more of a putting together recipe than actual cooking, but we all need some recipes like that!
First, unwrap the pastry, leaving it on the paper. Note that the packet will tell you to let the pastry come to room temperature, but don't do that. It is much easier to handle when cold.
Then spread the mincemeat over the pastry with a palette knife: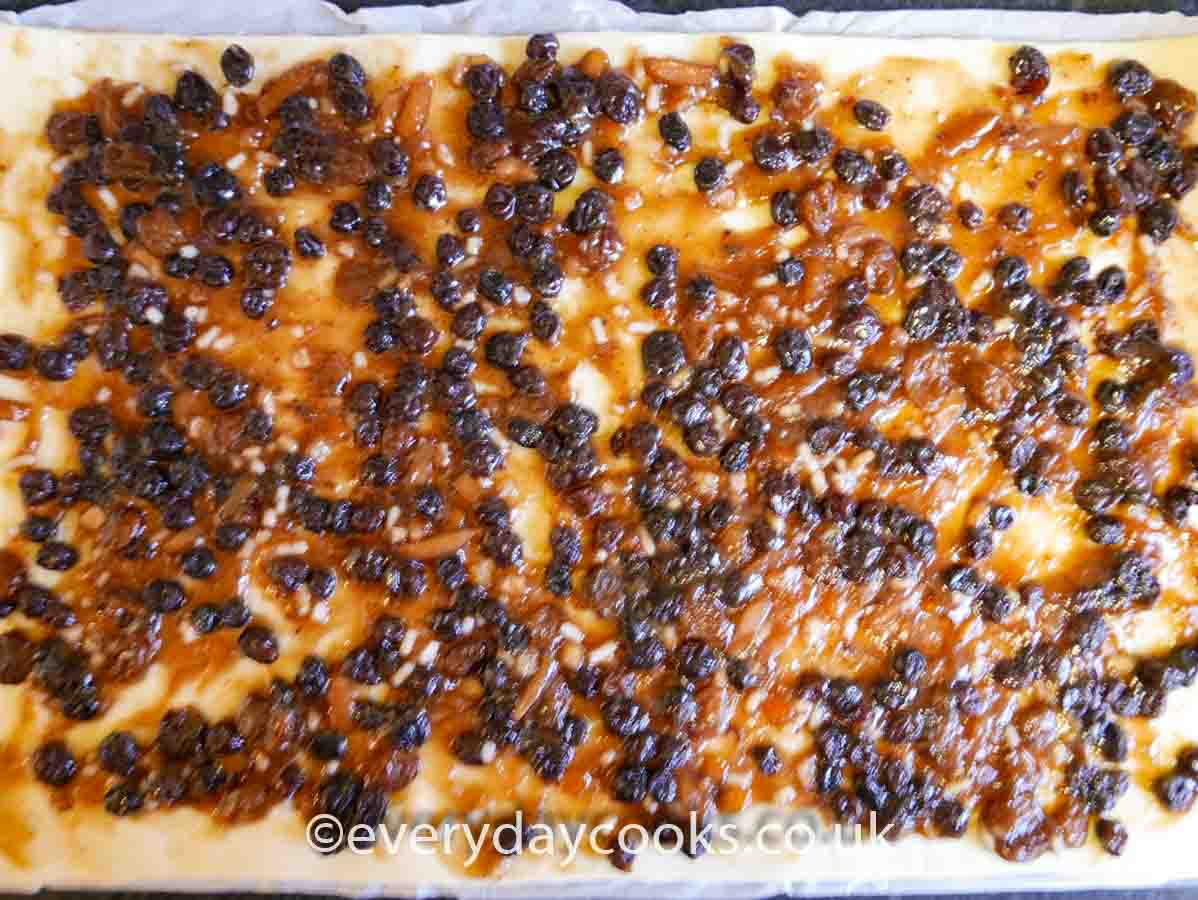 Next, roll up the pastry using the paper to help you, so that you have a pinwheel log.
Cut the log into slices and put on your baking tray, or in this case on a silicone baking mat on the baking tray:
Glaze with the egg mix, and cook for 10 minutes. Job done.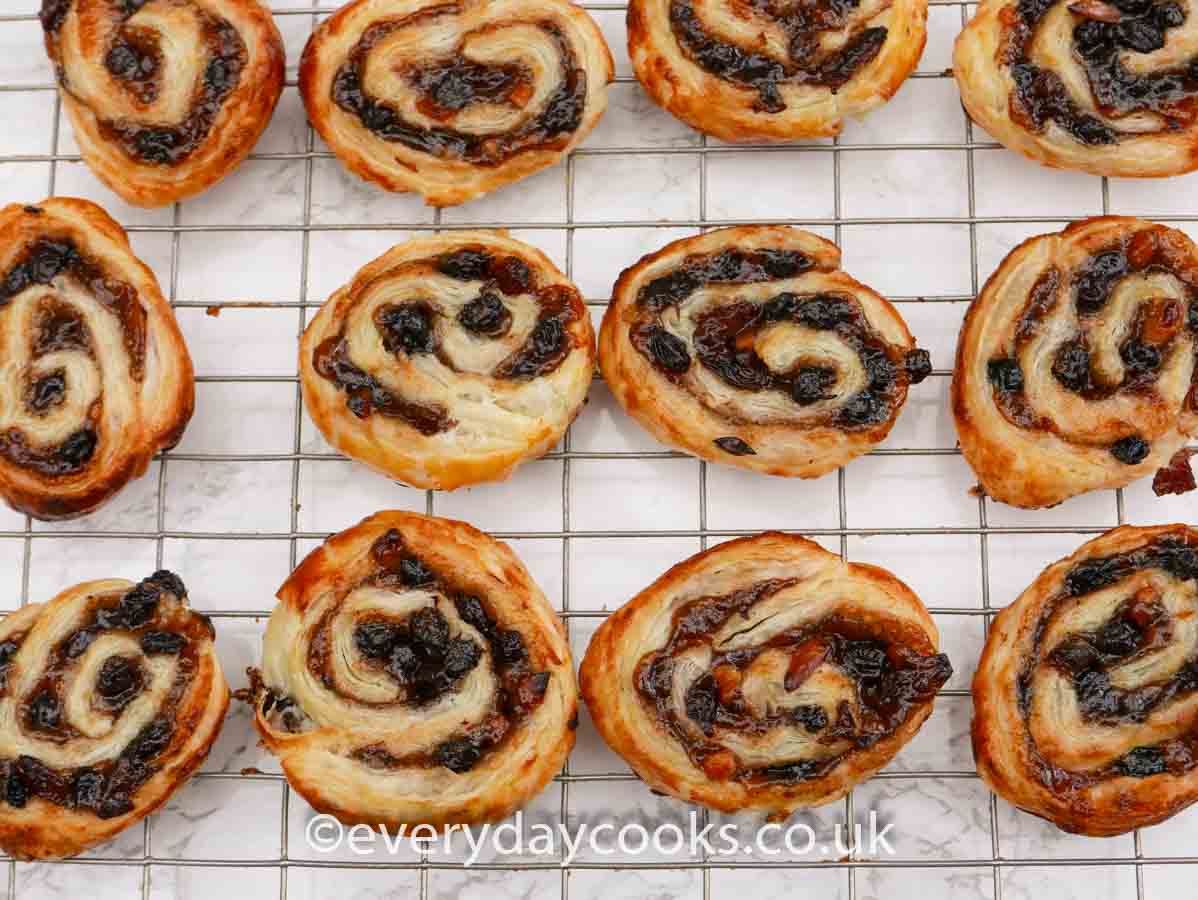 What else do you need to make Mincemeat Pinwheels?
Silicone baking mat -  Reduces the washing up (as this will go into the dishwasher) and there's no greasing as they're totally non-stick. Use over a baking sheet to keep the mess down
Non-stick Baking Sheet - For biscuits and cookies - and Mincemeat Pinwheels - a baking sheet with one raised edge is ideal. You can slide the cooked biscuits off easily but you have one edge to hold on to
Palette Knife - An essential in every kitchen, this long, flexible, round-bladed knife is good for spreading and smoothing mixture on a tray or tin, for sliding under or round cakes to loosen them, and for cutting where you don't want a point.
If you like this...
...Why don't you try:
Pin for later
Hover over any picture on the page and hit the Save button to pin the image to one of your Pinterest boards.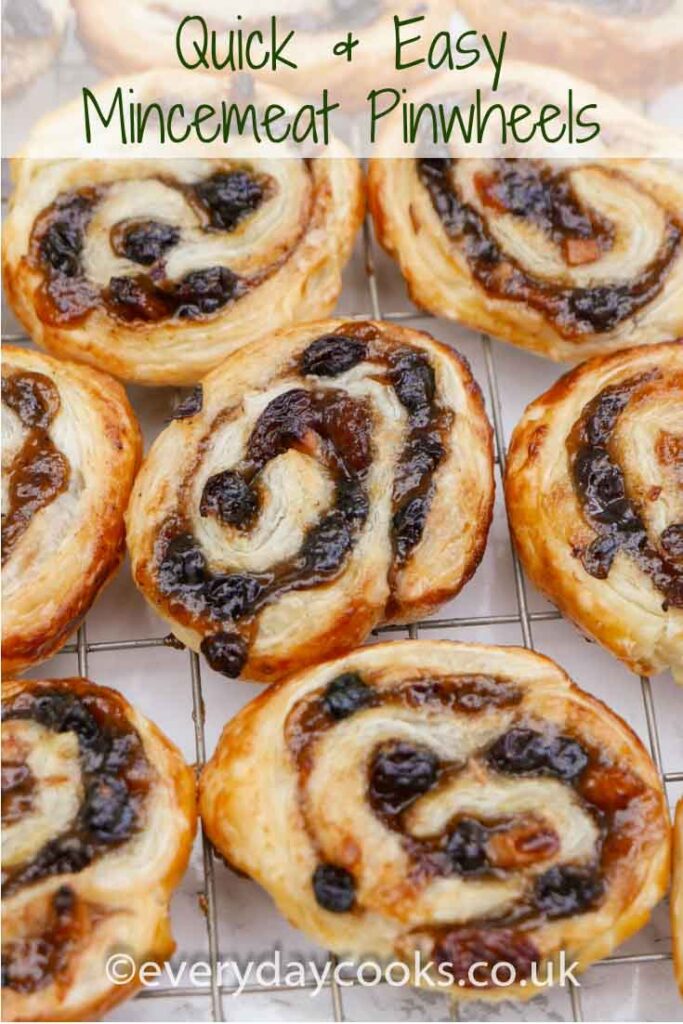 Recipe