This easy Coconut Loaf Cake recipe is quick to make. Serve while it's still warm for dessert with Greek yoghurt and berries, or have a slice with a cup of tea. The recipe uses coconut milk to create a dense moist cake, so you might only want a thin slice.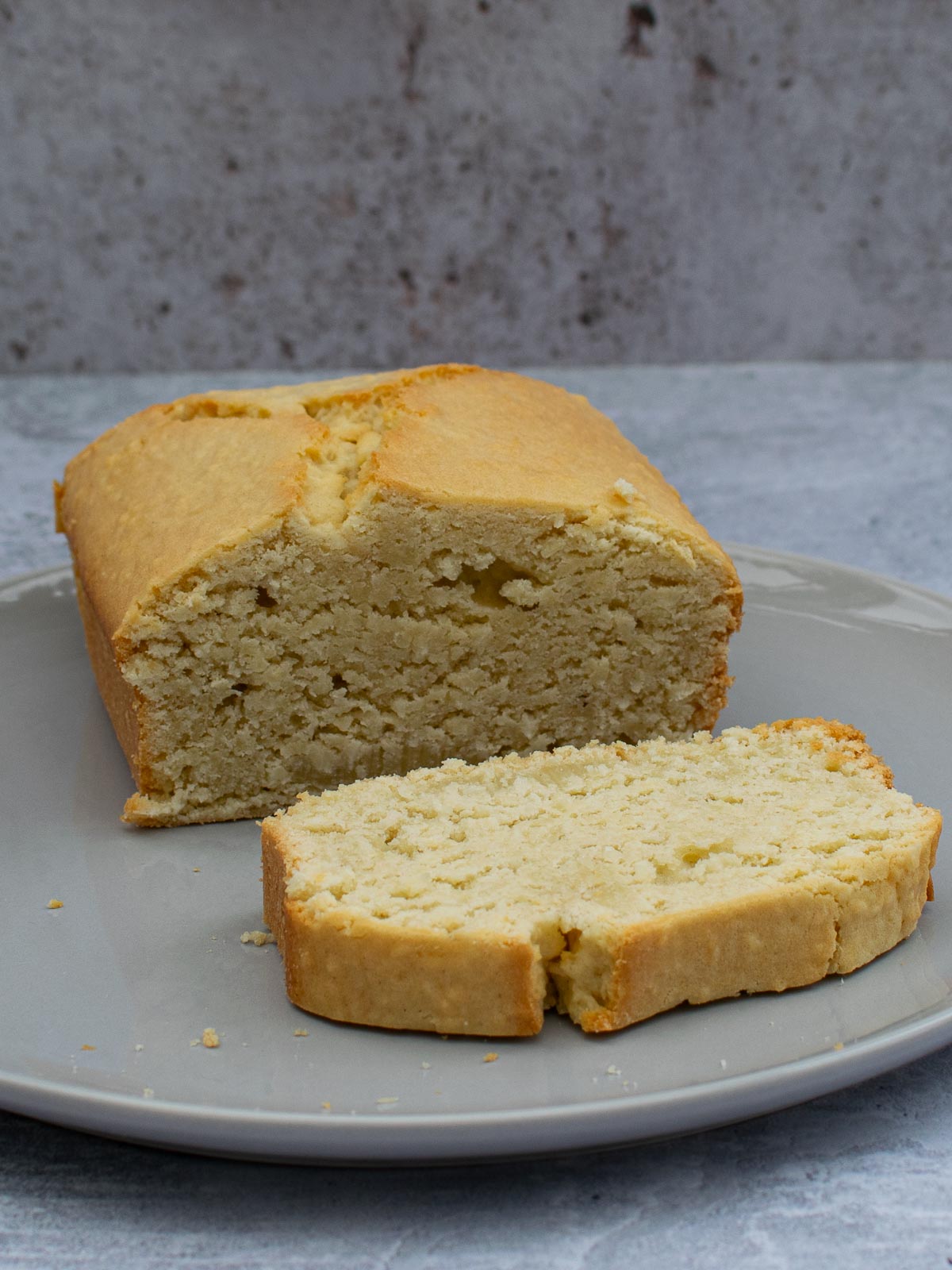 I'd forgotten all about Coconut Cake until a reader requested it - thanks Teresa 🙂 Now it's back in my repertoire I've been making them for everyone, including a jammy version that goes down well with the men in the family.
Jump to:
Ingredients
Desiccated coconut. I use plenty for flavour and texture
Coconut milk. Used to add more coconut flavour and moisture
Butter, caster sugar, self-raising flour, large eggs. All the usual cake ingredients
How to make Coconut Loaf Cake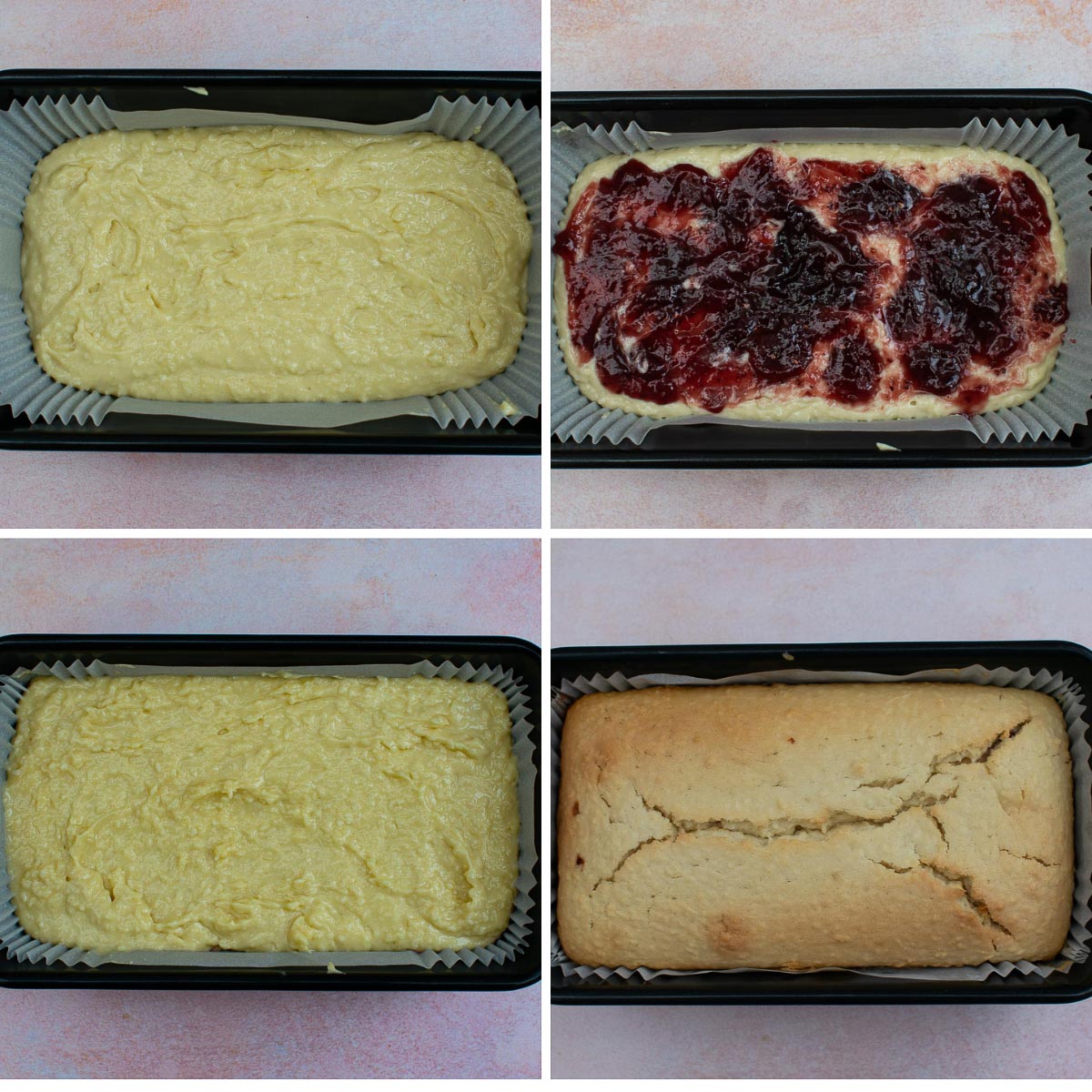 Whizz up all the ingredients except the desiccated coconut, then fold it in
Spoon into a lined loaf tin, optionally adding a middle jam layer
Bake until cooked. Leave in the tin to cool. If the cake has risen in the middle it will subside as it cools.
Serve warm or cold.
Make a gluten-free Coconut Loaf Cake
Use GF self-raising flour and ¾ teaspoon baking powder with ¼ teaspoon xanthan gum.
Variations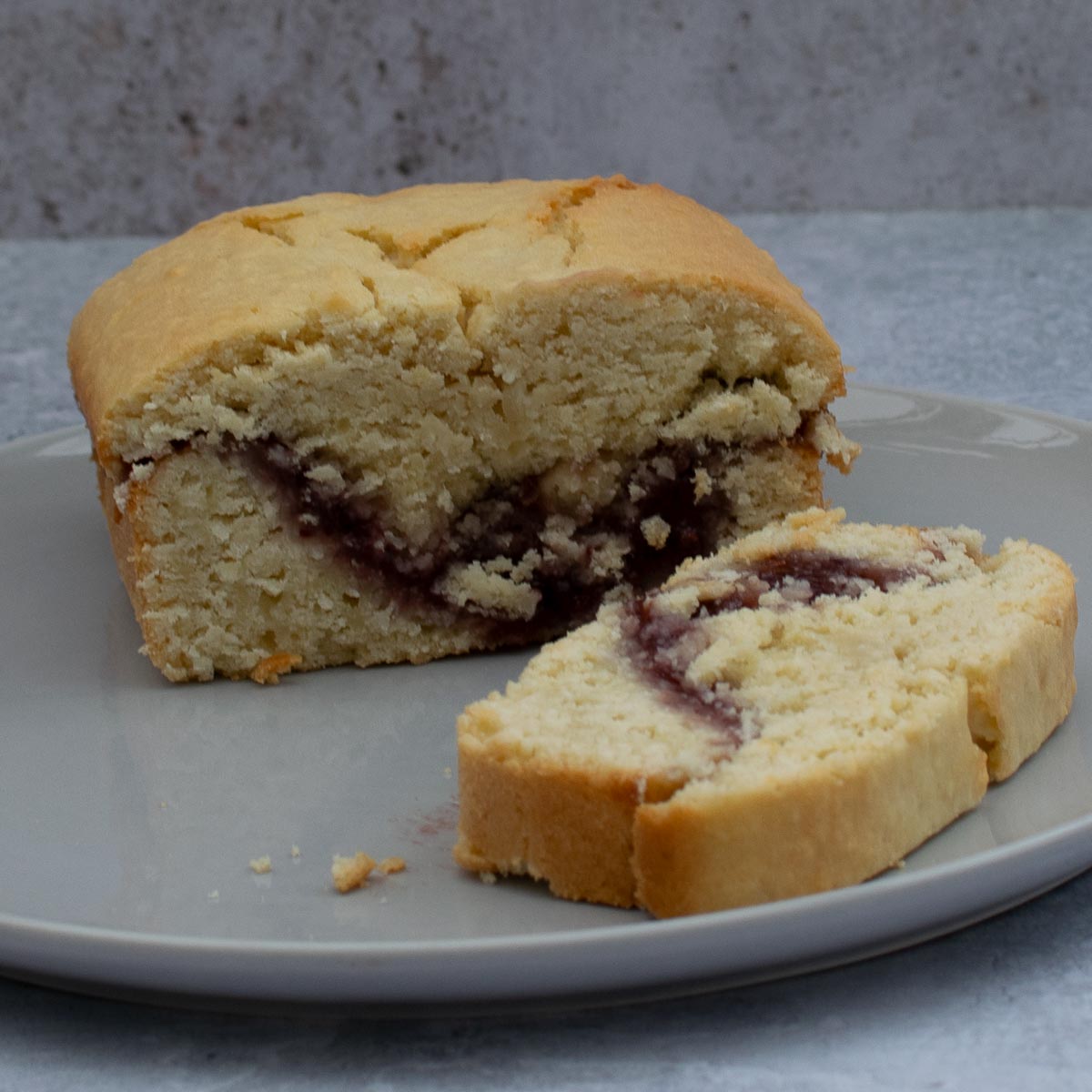 Add a layer of jam in the middle. Raspberry Coconut Cake - delicious!
Equipment
Baking parchment loaf tin liner - Line the tin with a liner for easy cleaning and no sticking. Leave the cake in the liner if you're freezing the cake, or while storing it in the fridge to keep it moist
Beeswax Loaf Wraps - I'm trying to reduce the amount of clingfilm, foil and plastic bags I use. Large beeswax loaf wraps that will cover a loaf of bread, and are ideal for loaf cakes. They're washable and you can even rejuvenate them
Storing and freezing
Store in a plastic box in the fridge for a week or two. Wrap and freeze for up to 3 months
Why is my cake dry?
If your cakes turn out dry, check out my article Why Is My Cake Dry? for some of the most common reasons and the solutions.
If you like this...
...Why don't you try:
Pin for later
Hover over any picture on the page and hit the Save button to pin the image to one of your Pinterest boards.
Recipe