Crunchy Lemon Drizzle Loaf is quick and easy to prepare, ideal for unexpected visitors and great for a bake sale.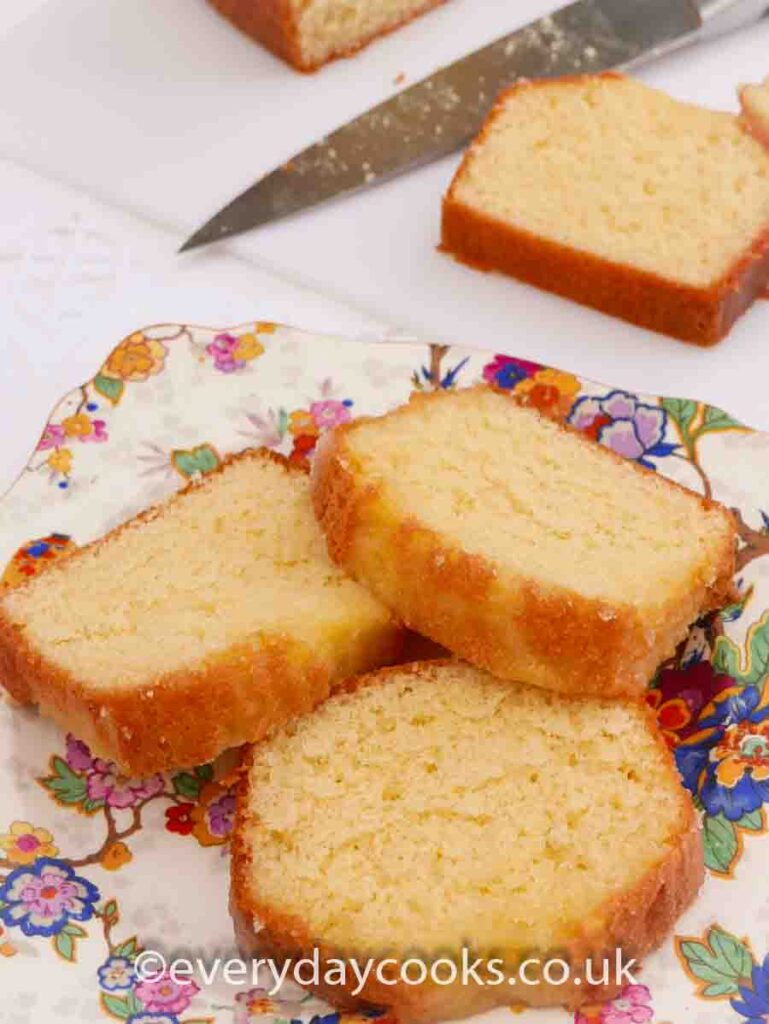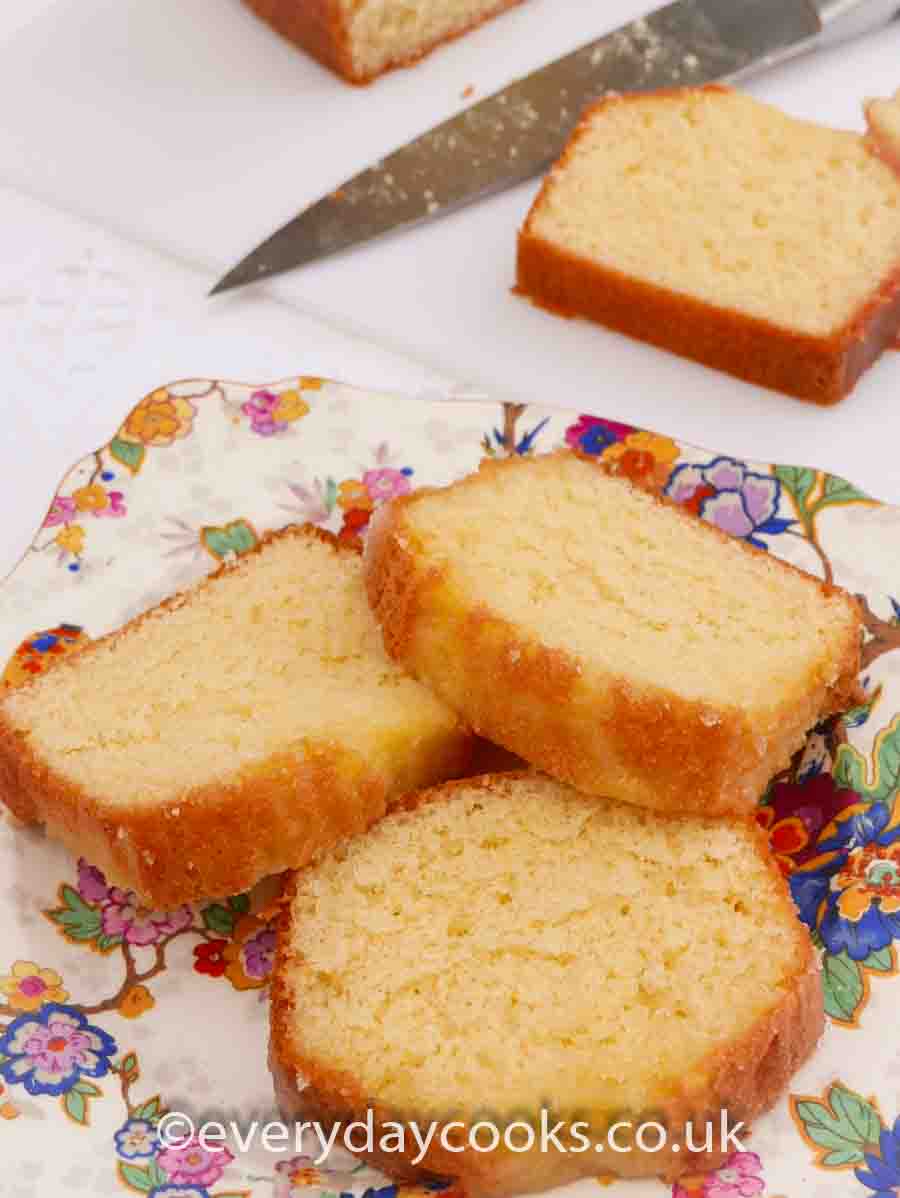 Crunchy Lemon Drizzle Loaf
Crunchy Lemon Drizzle Loaf is one of my go-to recipes when I need a cake in a hurry. It isn't the most glamorous cake in my recipe book, but it is one of the easiest and tastiest. It's a light, luscious lemony cake with a crunchy topping, just the thing with a cup of tea or coffee. It's the cake I make when I've got an hour before I visit one of my girls - last time I cut it so fine that the cakes travelled in their tins in a box to cool on the journey.
Quick cake for an event
It's also the cake I make for a bake sale or the tea tent when I'm really short of time. It's Village Show time again and this year I'm a bit too busy for my ideal offering of a Coffee Cake, but I know a Lemon Drizzle Loaf or two will be much appreciated. (One from me and one from Mum.)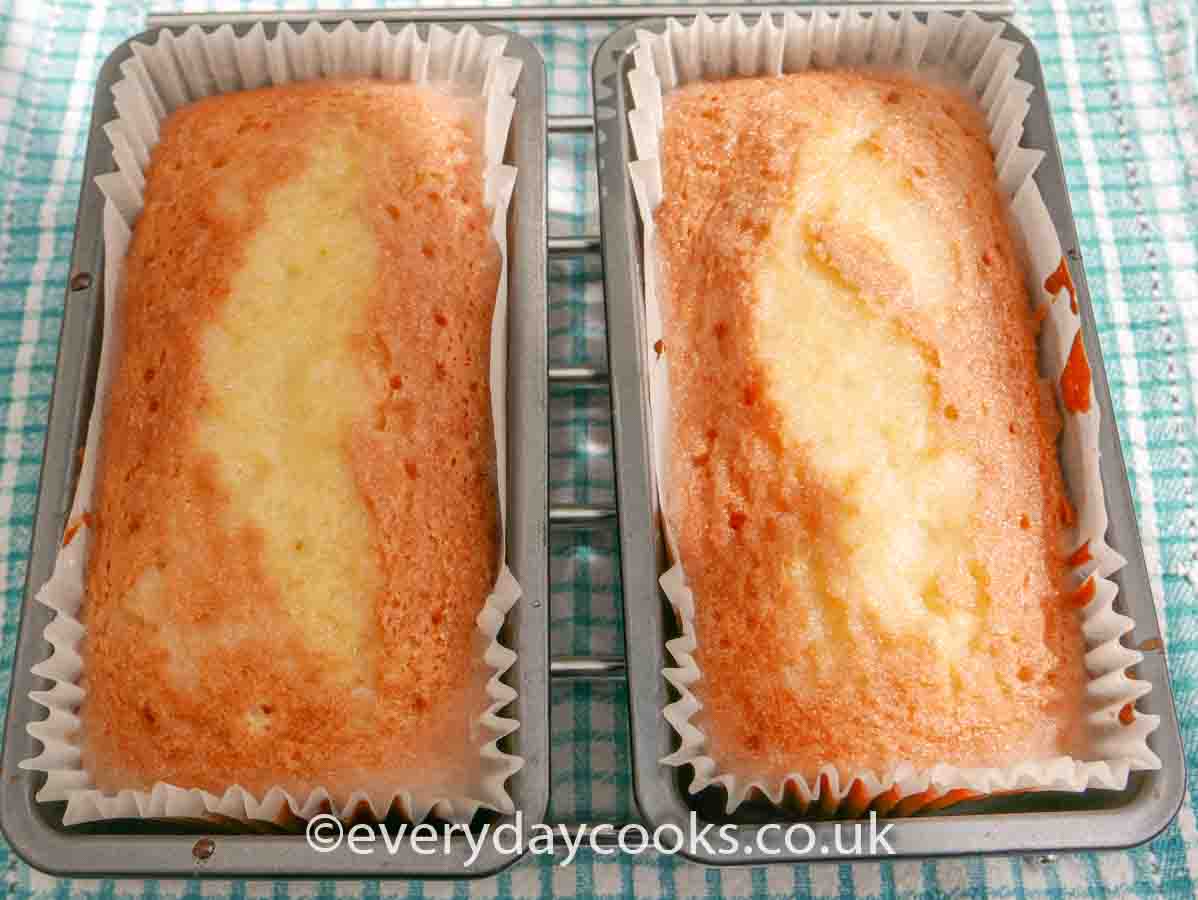 For the tea tent I'm using a 2lb loaf tin because I need bigger slices, but usually, I make two of these cakes in 1lb loaf tins. You can eat one and freeze one - especially good if you don't want a large cake hanging around. (Well, it wouldn't hang around long in my house, but you never know...)
What equipment do you need?
I've been upgrading my baking tools, and discarding ones I don't use. I'm currently loving:
Lemon zester – I came late in the day to lemon zesters. I used my old box grater (with a different grater on each side) for years. The last time I used it for a lemon I grated my knuckle so badly that I finally gave in and bought a zester.
Helix citrus press – I've had a number of juicers over the years and this one's quite different. I wasn't sure that it would get all the juice out but it seems to, and doesn't require much effort. If your grip isn't good, this really helps.
Beeswax Loaf Wraps – I'm trying to reduce the amount of clingfilm, foil and plastic bags that I use, and my biggest problem has been something to wrap loaf cakes in for the freezer. I've now found large beeswax wraps that will cover a loaf of bread, and are ideal for loaf cakes. They're washable and you can even rejuvenate them. Definitely worth a look.
If you like this...
Why don't you try:
Recipe