You follow the recipe that everyone else says makes a moist cake and yours turns out dry. Why is that and what can you do to prevent it?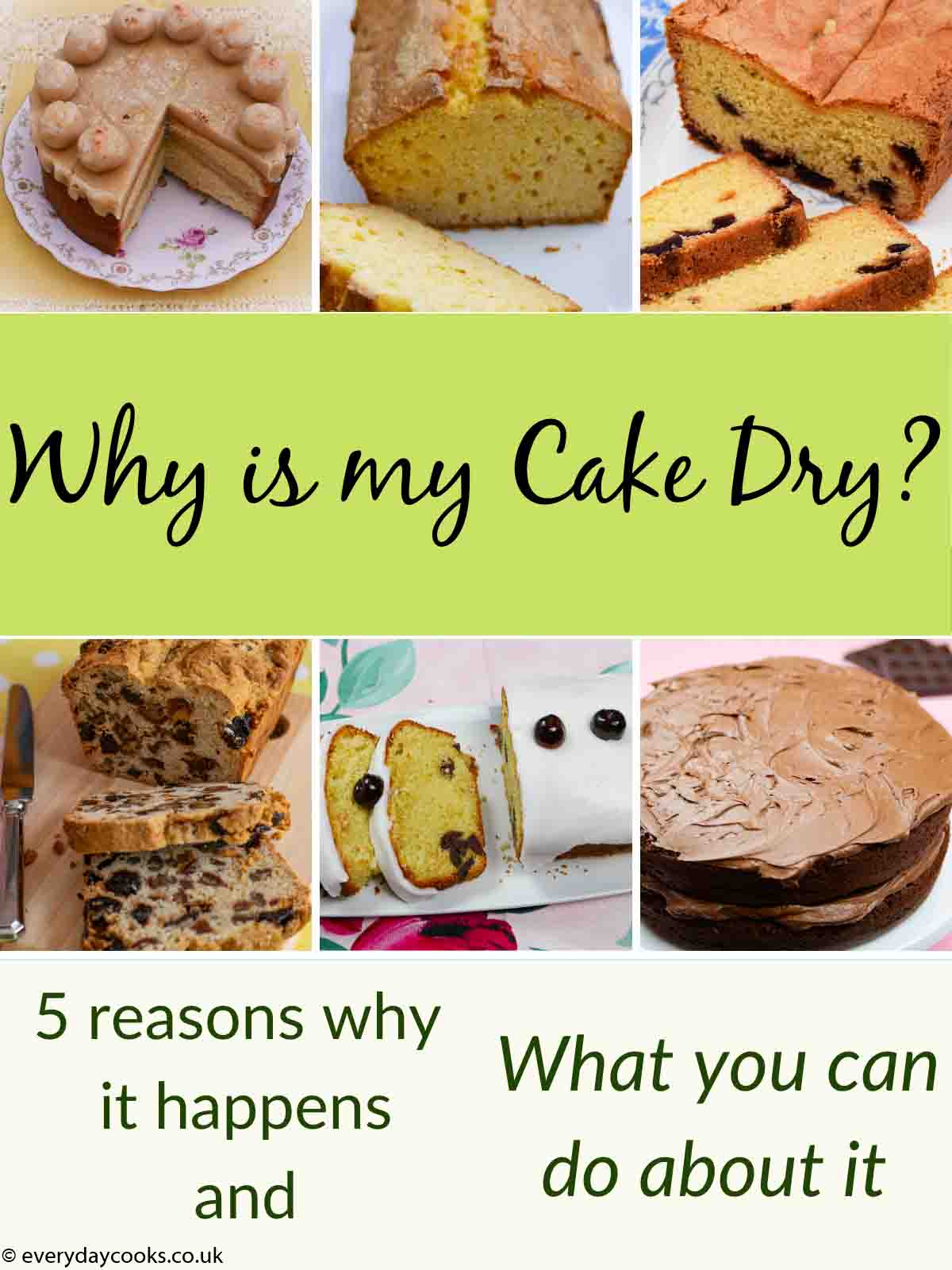 Why is my cake dry? is the most common question that I get asked - and I think it's the single biggest deterrent to home-baking. So if your cake turns out dry, try these remedies.
1. The oven was too hot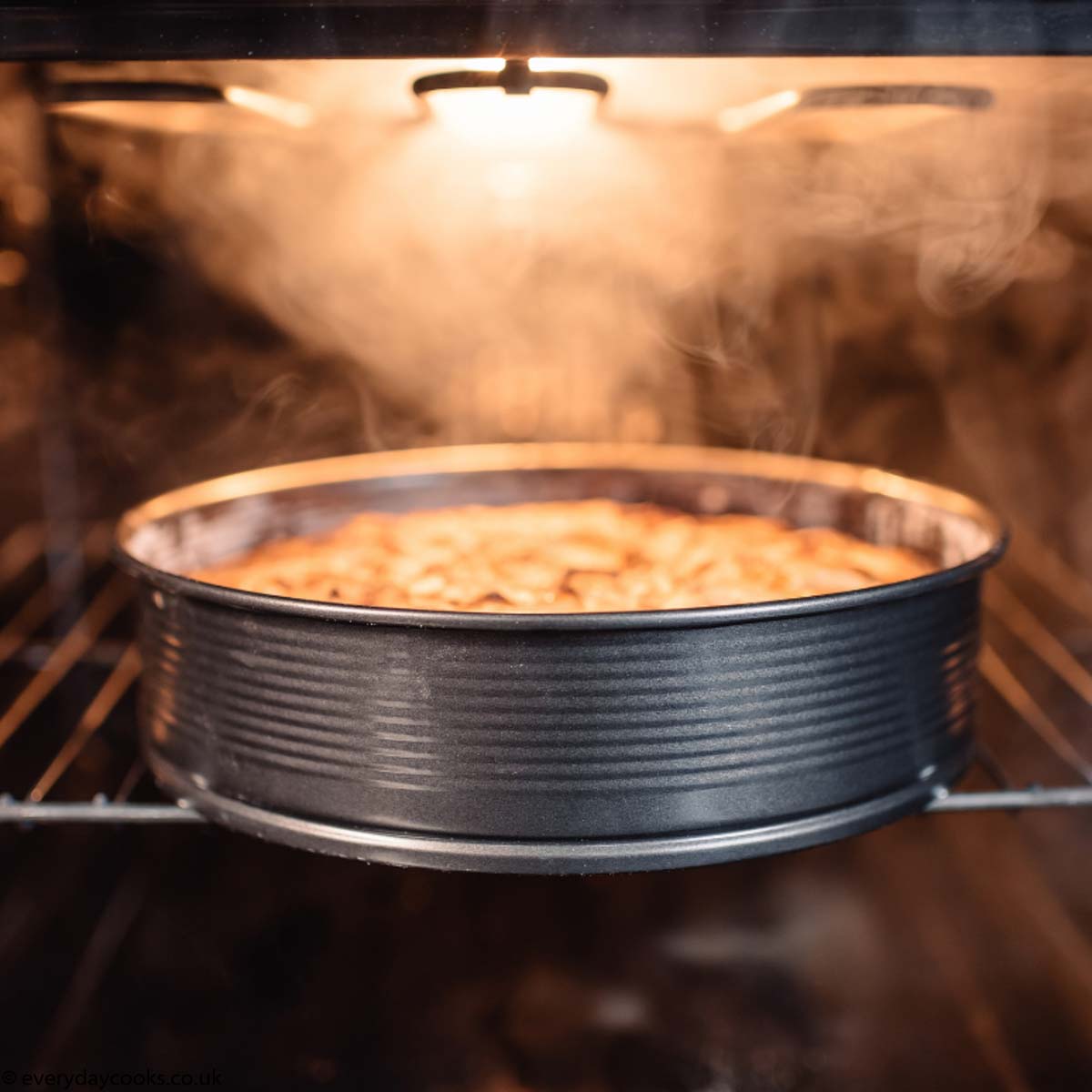 I know! You set the oven to the temperature the recipe said, but just check out these three possibilities:
Fan oven? - Check that the temperature you used was for your type of oven because a fan oven needs a lower temperature (20°C less) than a conventional oven
Oven runs hot - Unfortunately, oven thermostats vary and your oven may run hot. If your meals and cakes are often a bit dry or are cooked quicker than you expect, this could be your problem so start by turning your oven down by 10°C
Check the temperature - To be absolutely sure that your oven is at the right temperature, buy an oven thermometer and check it out.
2. You cooked the cake too long
Most cake recipes give a range of times for cooking the cake. This is because all sorts of things vary, including:
Oven temperature
Ingredients temperature. On a warm day and/or if your butter and eggs have been out of the fridge for some time, the cake mixture (batter) will be warmer than on a cooler day, so will cook quicker.
Test the cake after the shortest recommended time. If there is no range of times in the recipe, as a rule of thumb, test the cake 5 minutes early for each 30 minutes of cooking time, i.e. after 25 minutes for a 30-minute recipe
How to check properly that the cake is cooked
The sides of the cake begin to pull away from the tin. You will see a slight gap forming between the edge of the cake and the tin
The middle of the cake springs back when touched lightly with your finger. This only works for sponge cakes (but once you've mastered it, it's fool-proof)
A cake tester comes out clean, with no streaks of batter. You can use a thin skewer or a cocktail stick, or if you are uncertain, buy a reusable cake tester or if you're really serious a Thermapen food thermometer.
3 - Your eggs were too small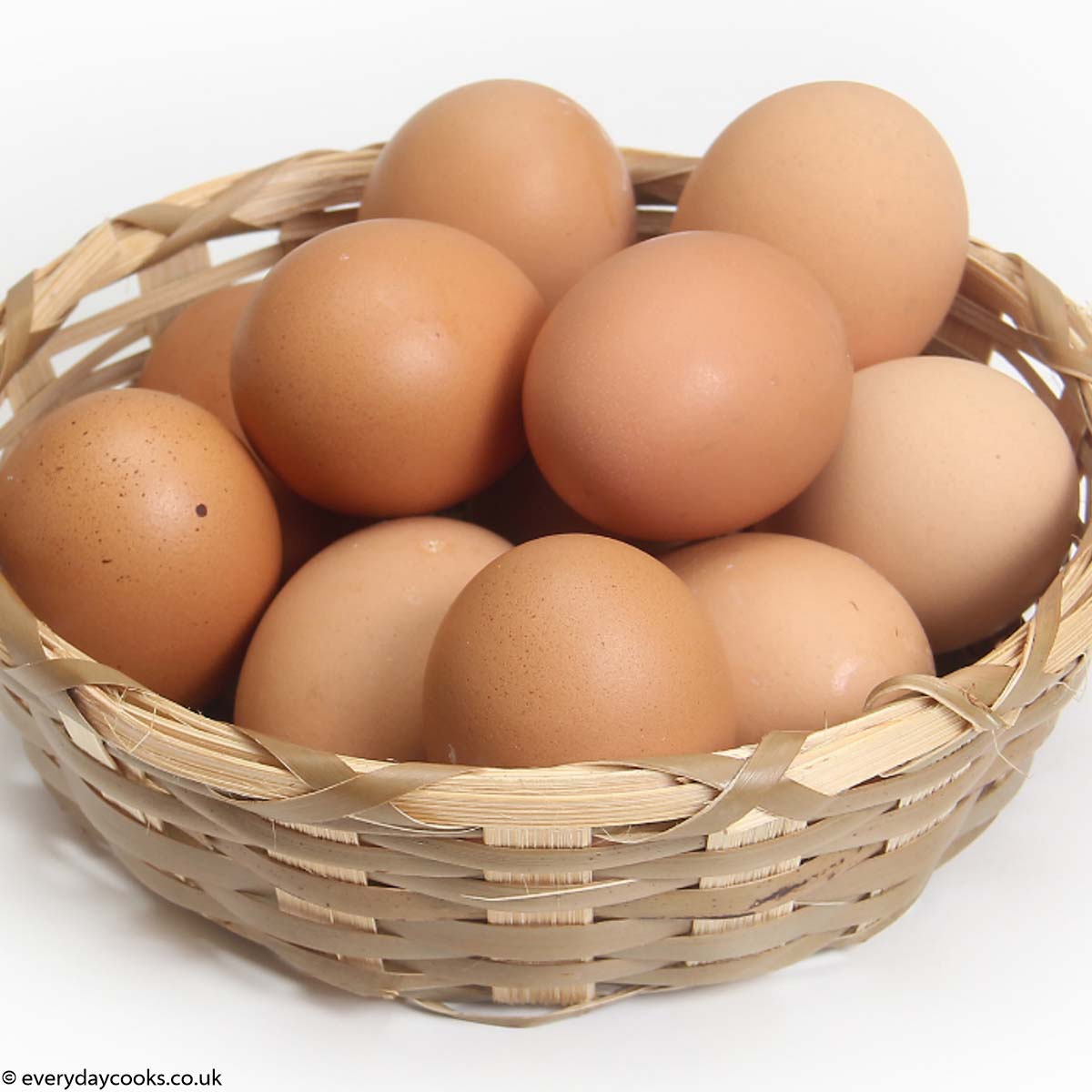 Eggs vary in size within a particular grade, e.g. a UK large egg weighs 63g -73g in the shell. If you used medium eggs when the recipe calls for large eggs, you won't be adding enough liquid.
Check your egg size
Modern recipes tend to use large eggs as the default, so if in doubt buy large!
If you buy mixed weight eggs, weigh each one and write the weight on the shell with a Sharpie
If your eggs are medium and you need large, add an extra half egg (e.g. the yolk) per 3 eggs, or 25ml milk
If you're making a sponge cake, weigh the eggs in the shells and add the same weight of butter, sugar and flour (see Victoria Sandwich recipe).
4 - You didn't measure the ingredients accurately
Baking is more of a science than an art, and it is important to weigh ingredients. I always do, even if I can estimate accurately most of the time. This is particularly important if a recipe calls for a spoonful of some ingredient.
If you measure by volume, i.e. in cups, be aware that it isn't as accurate, e.g. a cup of sifted flour will weigh less than a cup of flour that's been sitting in a cupboard for a while. My only solution to this is to weigh the ingredients.
How big is a tablespoon?
Level tablespoon = 15ml. The ingredients are level with the top of the spoon - use the back of a knife to level off
Rounded tablespoon = 30ml. As much above the spoon as in it. This is usually the default if no other information is given
Heaped tablespoon = 45ml (approx). As much as you can cram onto the spoon
Level teaspoon = 5ml.
BUT if you live in Australia (or you're using Grandma's spoons in the UK, or one of her recipes), a tablespoon is 20ml.
5 - You used a different sized tin
If the tin that you used meant that the cake was shallower (i.e. it was a bigger tin) it would cook more quickly, so reduce the cooking time - or use the tin specified in the recipe.
Where did you find the recipe?
Finally, make sure that your recipe is from a reliable source and gives you enough detail, especially if you don't often bake. If you found it online, ask the author what they suggest when things go wrong.