Looking for a speedy teatime treat or pudding? This apple scone is quick to make and delicious to eat. Ready to eat half an hour after you thought of it.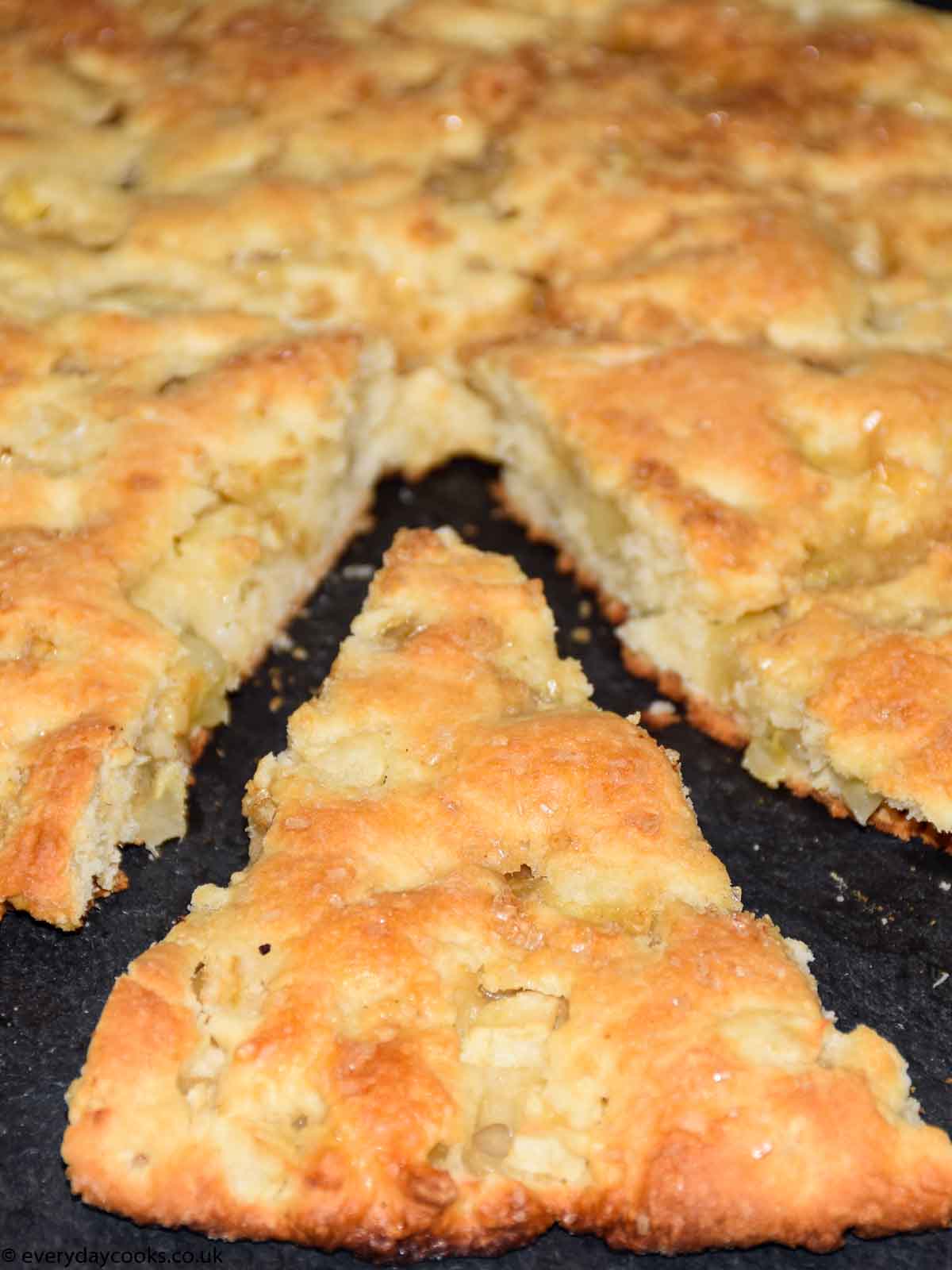 I love to make large scones or, more accurately, I love to eat them. They appeal to my sense of real food fast. Basically, I'm a lazy cook who likes 'proper' food, and the apple scone ticks all the boxes - including one of my five-a-day! Even butter you can spread the scone with butter - or cream if you're eating it for pudding.
What's in Apple Scone?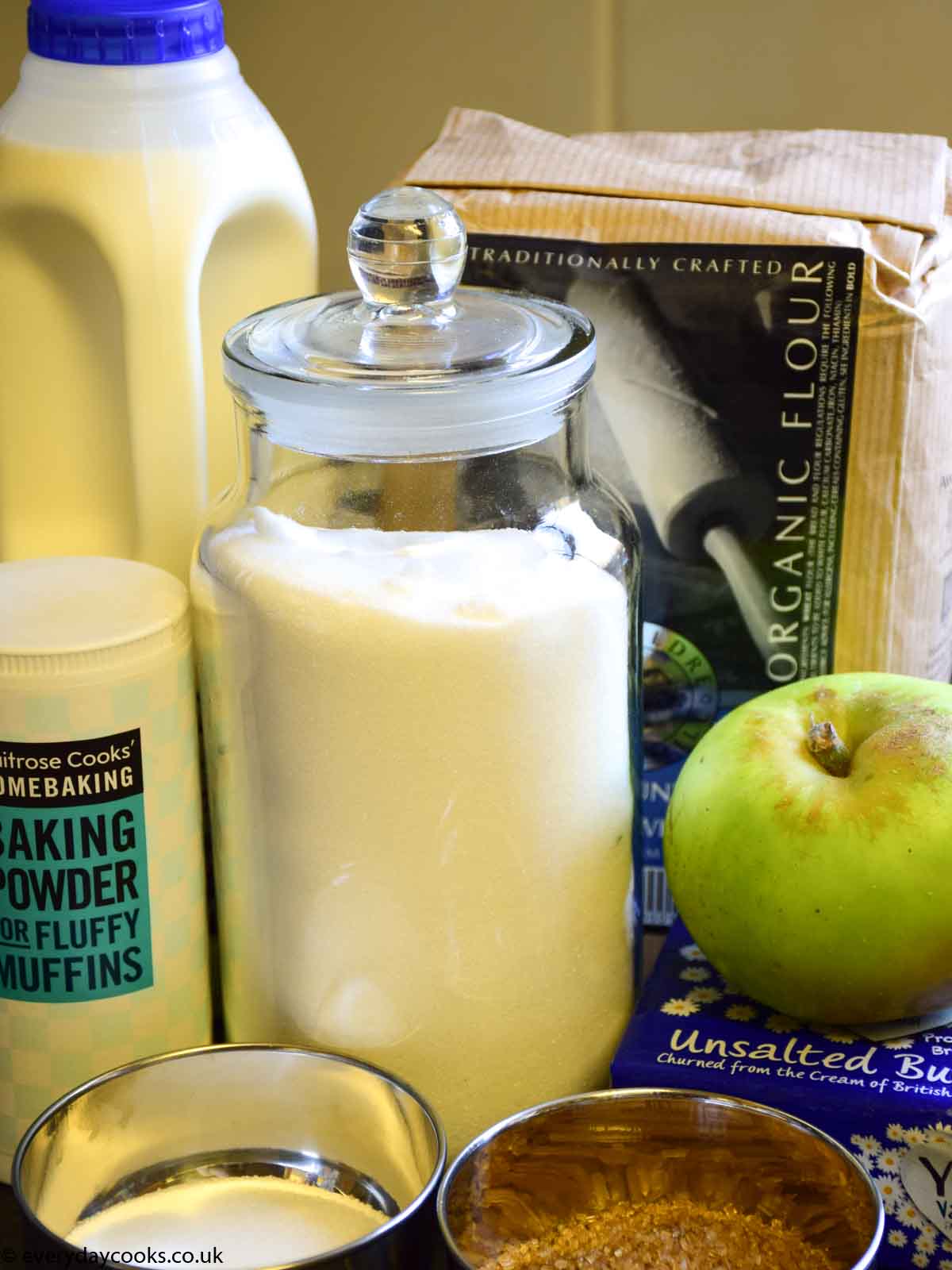 Cooking apples
A variety like Bramley has a less dense texture and is less sweet than an eating apple. This means the pieces of apple will almost melt into the scone - but, as with most of my recipes, use what you've got.
Flour
The recipe says self-raising flour, but if you only have plain/all-purpose flour, then add an extra 2 teaspoons (10ml) baking powder.
Milk
Full-fat milk is best but, again, use what you have.
Secrets of success
Rub the fat into the flour so that it resembles fine breadcrumbs. If you aren't using a machine, this can be tedious (although I often can't be bothered to use a machine for this). Two tips to make it easier:
Put the bowl you're using in the sink, then you're arms are at a better angle and don't ache so quickly
Use frozen butter and grate it into the flour. It won't take so long to rub in.
How long will the scone keep?
Keep the scone for up to a week in an airtight box in the fridge, but it's really at it's best eaten in the first 2-3 days. If you won't eat it all, freeze the rest in portions.
How do you freeze Apple Scone
Cut into portions and freeze uncovered on a chopping board or baking sheet. When frozen, put into a plastic bag or box or cover tightly with Beeswax Wrap.
What equipment do you need?
You will need a baking sheet for the scone and I like to put a liner on mine to reduce mess and make it non-stick without any extra fat. Either a piece of magic liner or a silicone baking mat. Both will go in the dishwasher - or use hot soapy water to clean.
If you like this...
...Why don't you try:
Pin for later
Hover over any picture on the page and hit the Save button to pin the image to one of your Pinterest boards.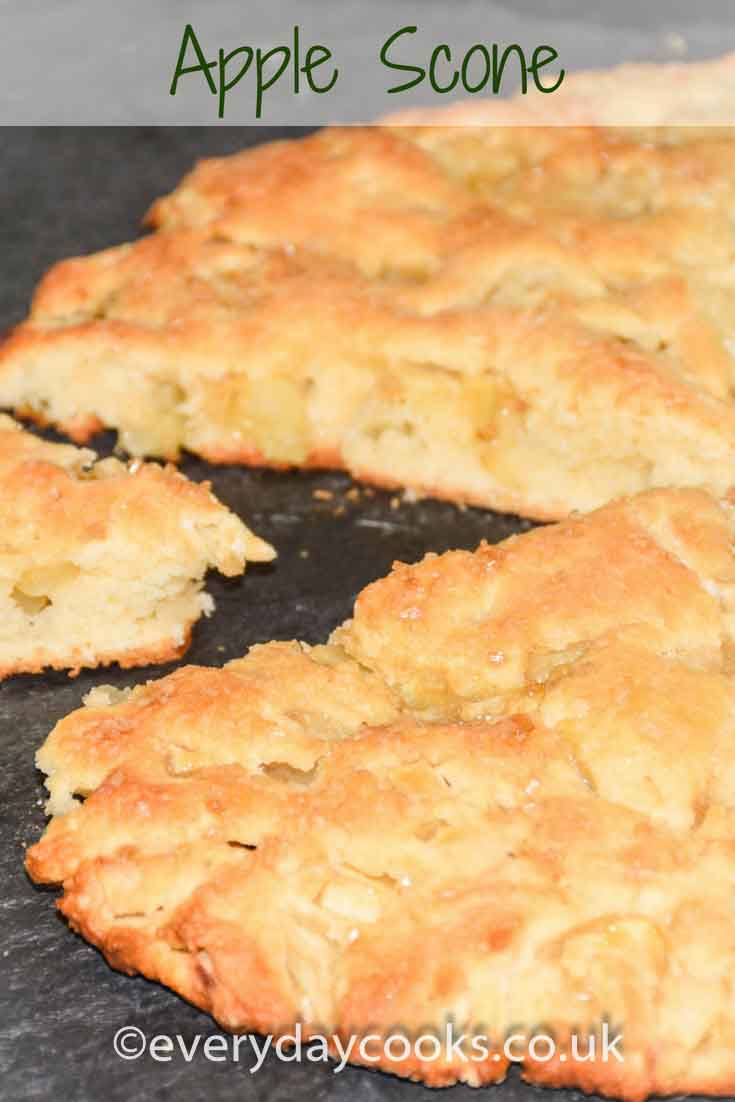 Recipe