This Fruit Tea Scone is one of the quickest and easiest things to make for tea. You only have to think that you would like something to eat with your next cup of tea, and within less than an hour it will be on your plate.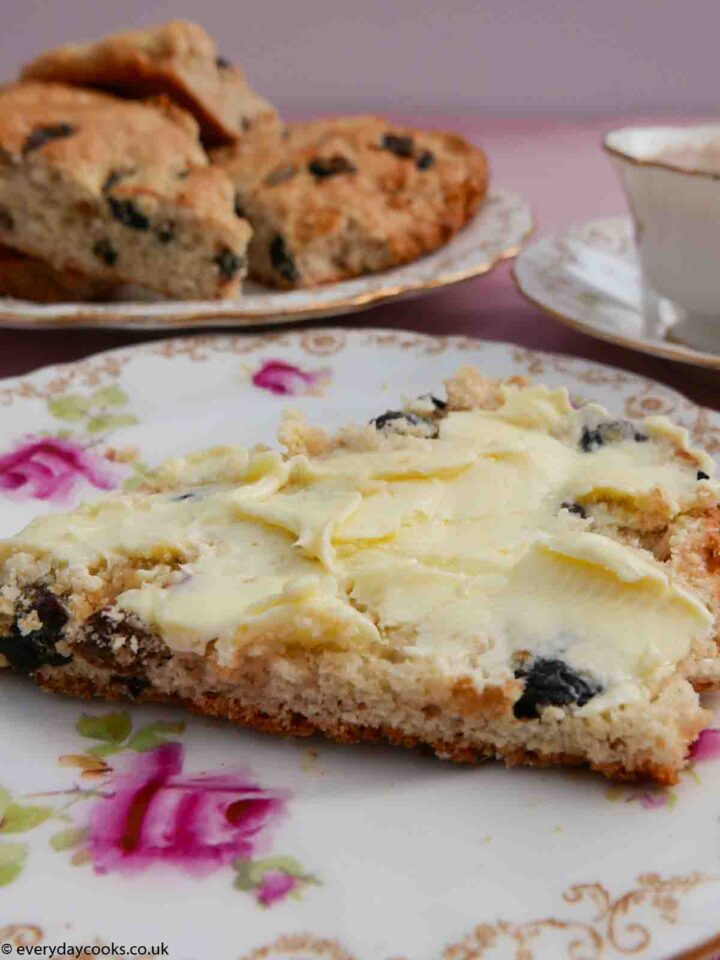 A traditional recipe from a country housewife
Mr De'Ath came to the house twice a week to help with the garden when I was a child. We children were quite terrified of him - and so, I now find out, was my mother. One abiding memory is of a whole summer where we couldn't climb our favourite tree because he had hung his scythe over one of the branches - and no-one dared to ask him to move it.
His saving grace - apart from the gardening - was a rather delicious tea scone that he would bring us from his wife. I remember visiting her once and she was so taken with the idea that an eight-year-old could cook that she gave me the recipe.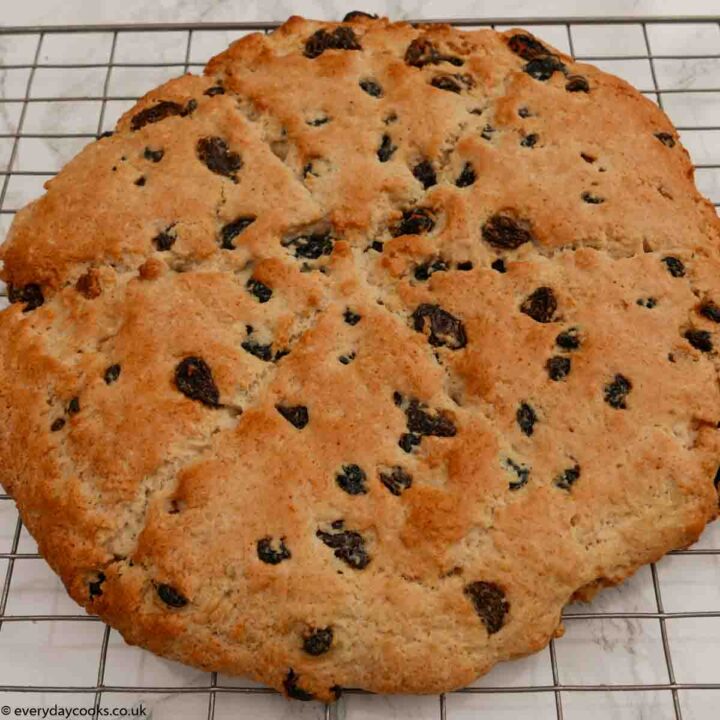 A warm scone with butter and jam is perfect after a walk. This fruit tea scone is so quick that you can make it when you get home, then make the tea while it's cooking. It's baked in a single piece, hence the speed - no rolling or cutting out required. I don't make individual scones for the family anymore because I can't quite be bothered when this is so good.
The only downside to any scone is that they don't keep very well and are best eaten on the day they are made. The tea scone will keep for a day or two in the fridge, but I prefer to cut it up and freeze whatever's left. Then you can either eat it cold or heat it up again when you come back from your next walk.
Why is my cake dry?
If your cakes turn out dry, check out my article Why Is My Cake Dry? for some of the most common reasons and the solutions.
If you like this...
...Why don't you try:
Recipe