Apple Streusel Cake is a cinnamon apple crumb cake with three layers - vanilla sponge, juicy apples, and a cinnamon crumb topping. It's good for tea or pudding (with cream or custard).
What's a streusel cake?
When my mother first made Apple Streusel Cake we thought it was very Continental and quite exotic. Perhaps it was just the name. In fact, it's really an apple cake with a sweet crumb topping and a hint of cinnamon. You can have it for tea, or for pudding with cream.
Key Ingredients in Apple Streusel Cake
Cooking apples
Cooking apples are better than eating apples in this recipe as the texture is different - less dense so they cook down well - and they are less sweet. But if eating apples are what you've got - use them but be prepared for a slightly different texture.
Cinnamon
The original recipe doesn't have cinnamon, but I like the extra flavour it gives. If cinnamon isn't your thing, double the vanilla extract in the cake and you will still have a lovely Apple Streusel Cake.
How long does Apple Streusel keep?
The cut, or uncut, cake will keep for at least a week in an airtight container in the fridge.
What equipment do you need?
All you need to make this apple cake is a 20cm (8-inch) square tin - not too deep.
I also like to use a baking parchment square to line the tin, which makes it easy to get the cake out or for many of my tins I have a piece of magic liner cut to size that gets washed up every time.
If you like this...
...Why don't you try more apple cakes:
For me, Apple Streusel Cake marks the end of summer and the start of a few weeks of making everything with apples as the trees finally give up their fruit.
Pin for later
Hover over any picture on the page and hit the Save button to pin the image to one of your Pinterest boards.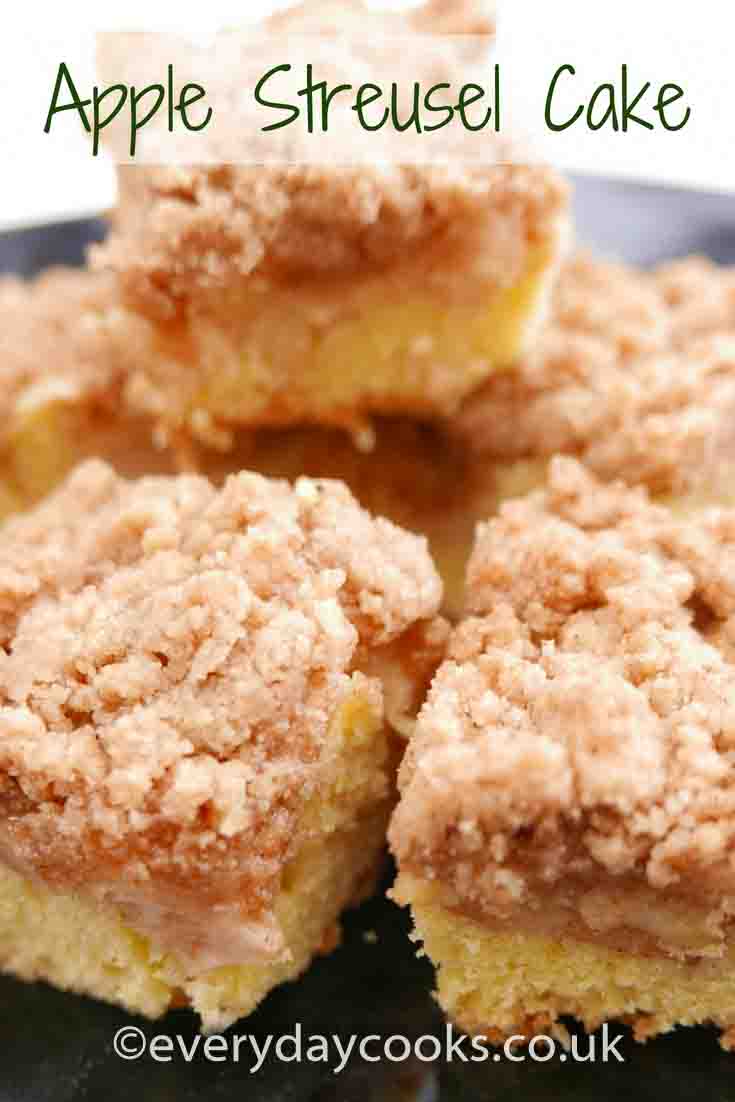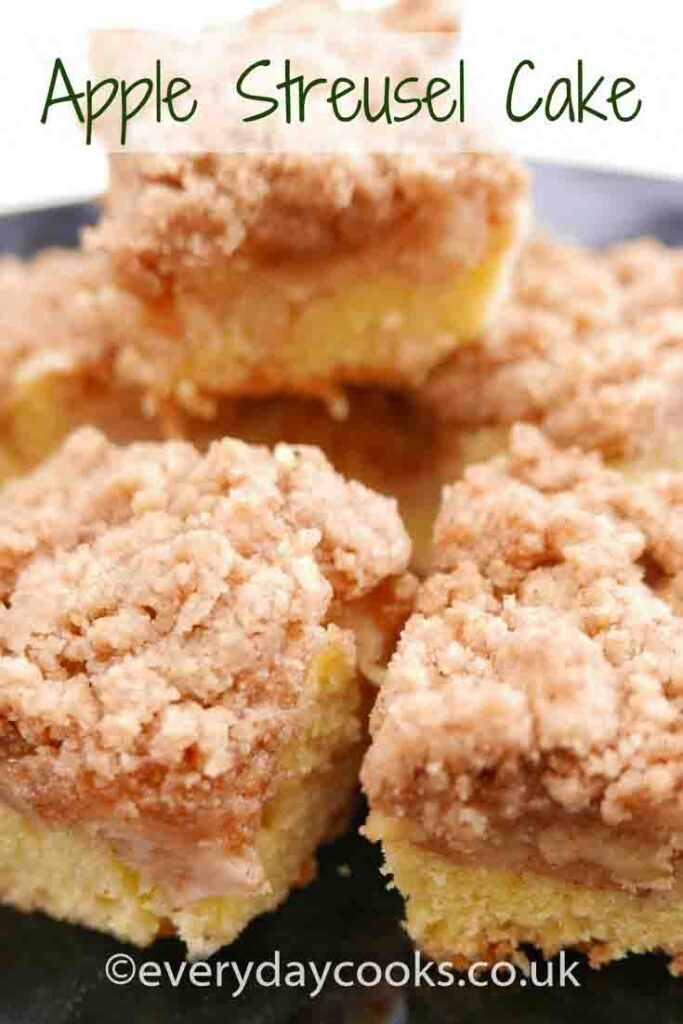 Recipe