Lemon Chocolate Dessert is an easy, creamy lemon mousse with layers of chocolate crunch. No fiddly gelatine and lots of lemons for an authentic lemon flavour.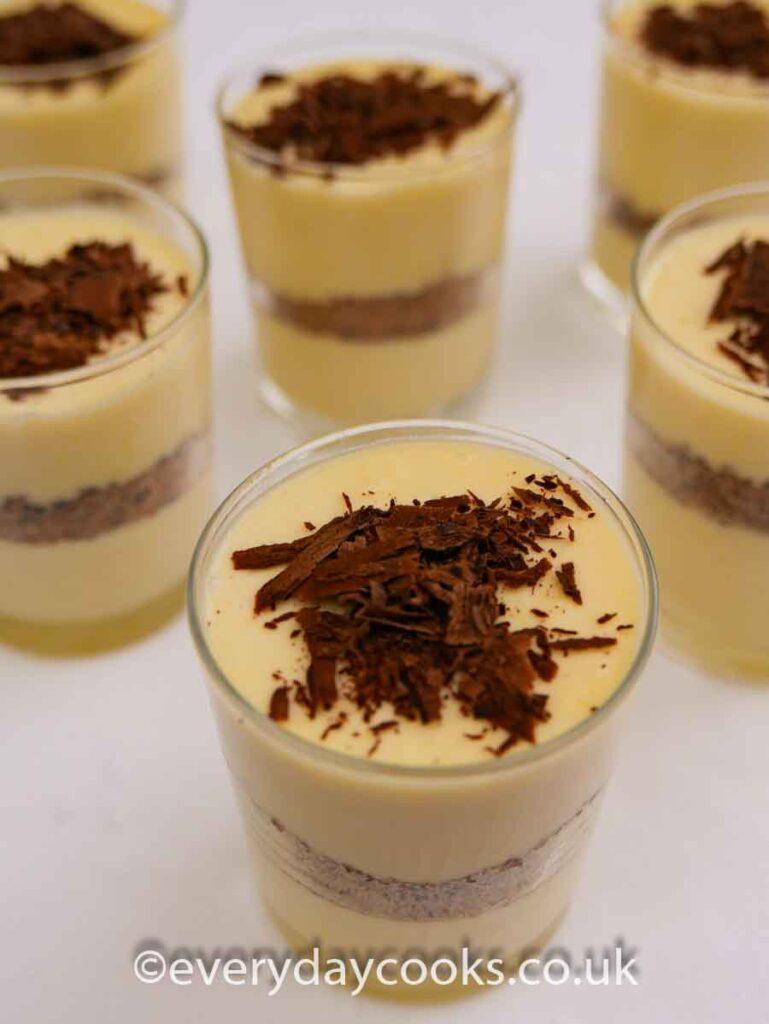 We used to call this recipe Lemon Velvet in my family. I think it originated as a Good Housekeeping recipe in the 1970s. It ticks all the boxes for an easy pudding for entertaining - or just treating your family. It's quick to whizz up, easy with no fiddling about, looks great and tastes wonderful. You can make it the day before. Just add some chocolate curls before serving.
What makes Lemon Chocolate Dessert an easy recipe?
It's easy because you cheat with ingredients and use a processor or blender to whizz up all the ingredients:
Gelatine – You need something to make the mousse set. Instead of gelatine, you use a lemon jelly. It adds a bit more lemon flavour, but 4 lemons in the recipe means that the overwhelming flavour is of tangy lemon juice
Condensed Milk – An unusual ingredient, it adds smoothness and sweetness instead of using eggs and sugar. Basically, it's just easier
Blitz the lemons – To get an intense lemon flavour this recipe uses all the flesh of the lemons blitzed in a food processor or a blender.
Make ahead - You can make Lemon Chocolate Dessert one or two days ahead and keep in the fridge until you need it
Serve Lemon Chocolate Dessert after Luxury Fish Pie for a special supper for family or friends.
What equipment do you need?
Lemon zester – I came late in the day to lemon zesters. I used my old box grater (with a different cutter or grater on each side for any requirement) for years. The last time I used it for a lemon I grated my knuckle so badly that I finally gave in and bought a zester. Why didn't I do it sooner?
If you like this...
...Why don't you try:
Pin for later
Hover over any picture on the page and hit the Save button to pin the image to one of your Pinterest boards.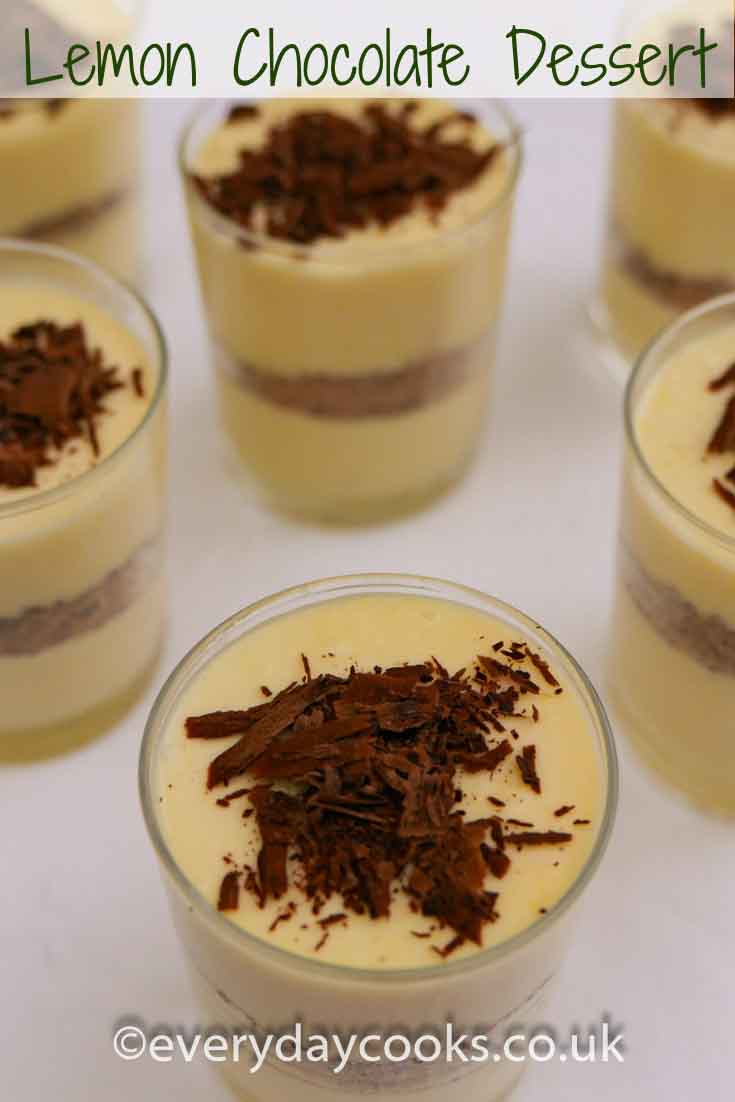 Recipe