Lime Fruit Dessert is a combination of tinned fruit cocktail, lime jelly, and cream. It's a lot more refined than the sum of its parts and is a refreshing fruity change for a pudding in colder weather. It's quite quick to make, and it appeals to all ages.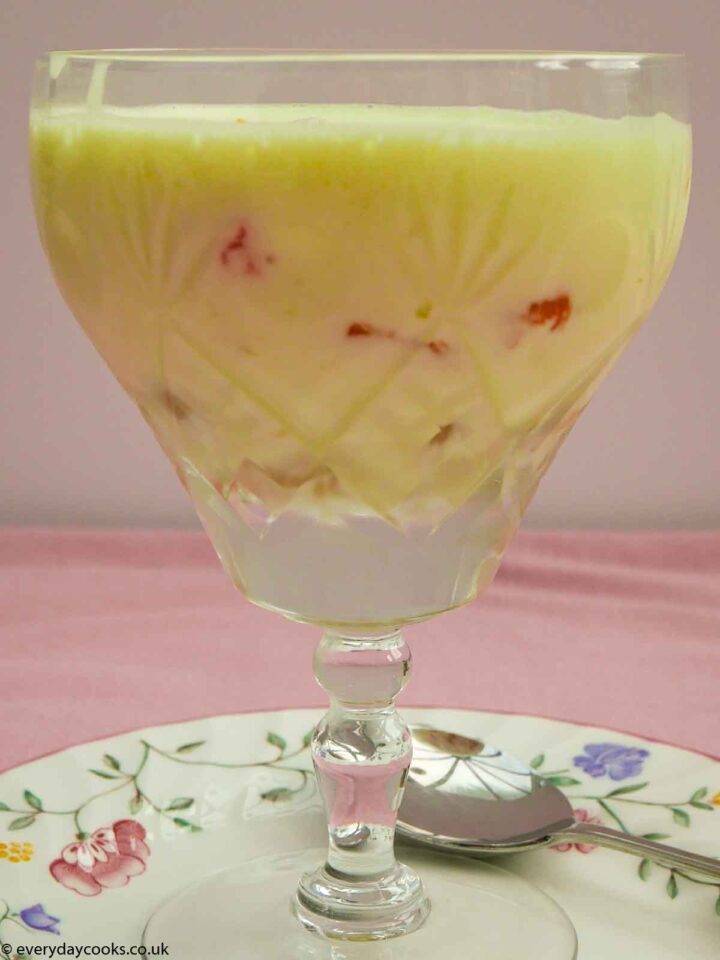 Lime Fruit Dessert was a feature of winter family celebrations when I was a teenager, although we called it Gourd's Paradise - named by one of my cousins (no-one knows why). When there's less fresh fruit around a tin is a good option and makes a nice change from cooked fruit puddings.
I'm not particularly keen on fruit cocktail but I love it in this dessert. Adding some cream to the lime jelly mellows the flavour and means that Lime Fruit Dessert is far more sophisticated than children's party food.
You can make this in individual sundae glasses or in a single bowl.
If you're entertaining it can be made the day before and produced from the fridge at the last minute. You could also go to the trouble of whipping up a bit more cream and piping rosettes on the top for a special occasion but, for a family meal, I'm afraid that I don't bother.
If you like this...
...Why don't you try: