This childhood favourite (and a bit of a cheat) makes a popular family pudding, combining ice cream and hot meringue for an easy Baked Alaska.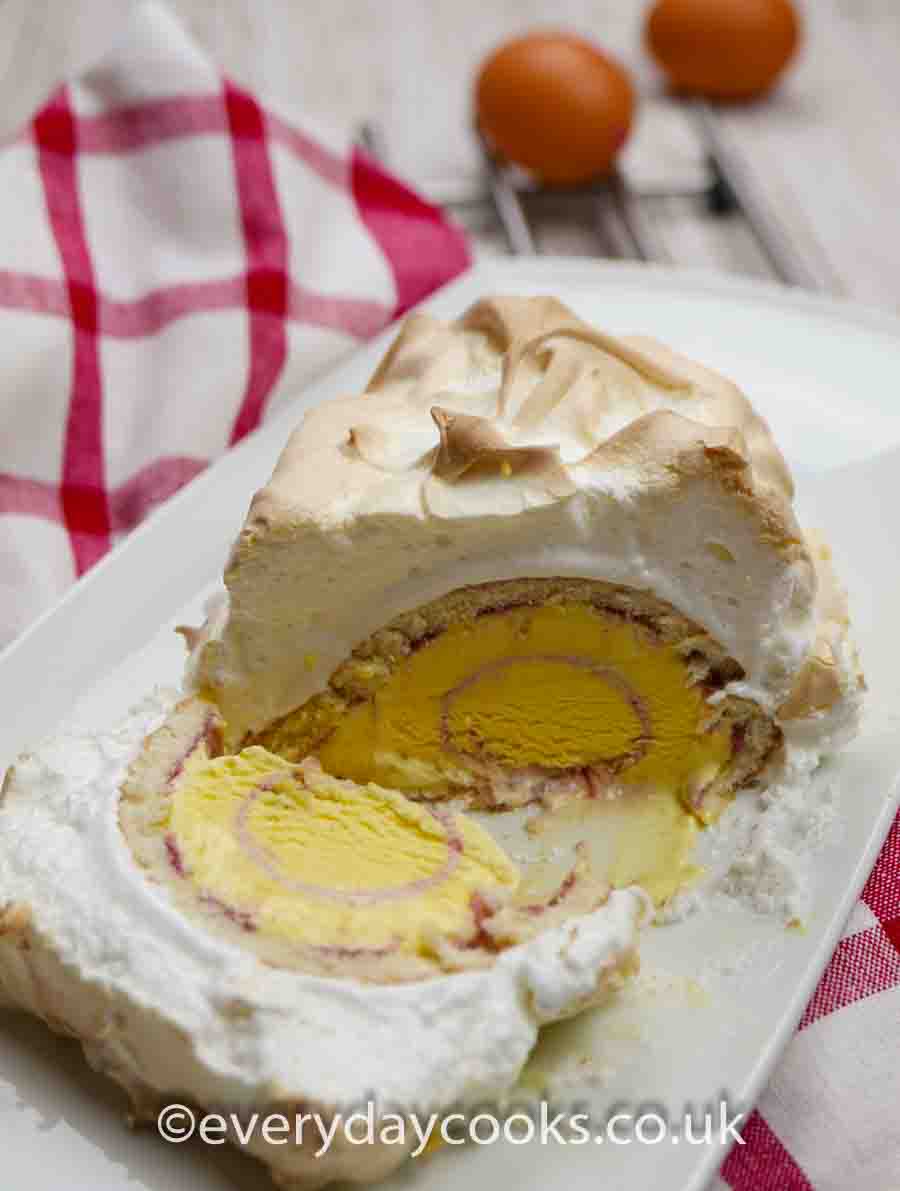 Easy Baked Alaska
My mother used to make the real thing from time to time, but when she discovered the Arctic Roll, this became a bit of a favourite for a special pudding for us children. I'm afraid it is only meringue and an Arctic Roll, but sometimes that's what it takes to give your kids a treat!
What do you do with leftover egg yolks?
Any of the following:
If you make any of the above and don't know what to do with the egg whites, just freeze them until you want to make a meringue..
Helpful Tools
Kenwood Hand Mixer – My old hand mixer – also a Kenwood – finally gave up the ghost after about 25 years. I replaced it recently with this model and it's a joy to use – even for just whisking up the egg whites for this recipe.
If you like this...
...Why don't you try:
Recipe