I've been making variations of Blackforest Meringue Pudding for years. It's become my go-to pudding when we have dinner (or lunch) guests and the family love it too. You use a pack of frozen fruit and everything else is in the cupboard or fridge, so it's also perfect for the days that you need a pudding without shopping.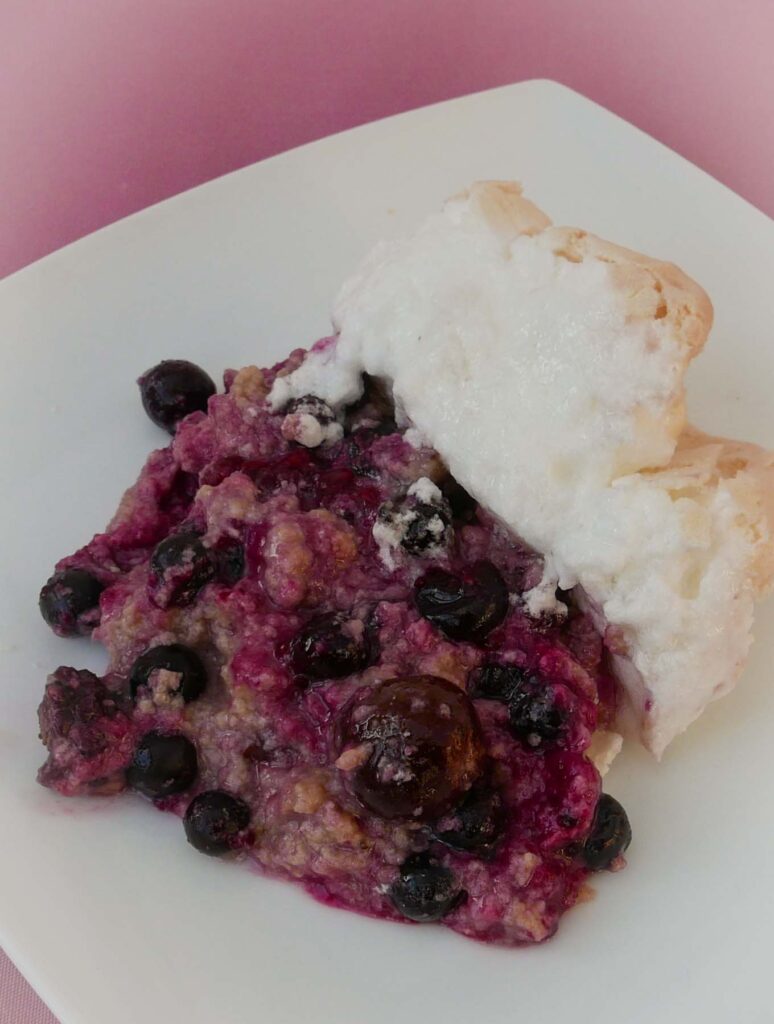 In the autumn I usually use Black Forest fruits for this pudding, but I've also tried raspberries and other frozen fruits. In fact, the recipe is based on one from the Cordon Bleu cookery course. The original was a cherry pudding and used fresh cherries. I doubt that much frozen fruit was available when the course was originally published, but this is definitely an easier and quicker version.
In theory, you need nice fresh, cold eggs for a good meringue, but I deliberately made this with room-temperature eggs that were not particularly fresh to see if it would be okay. And it is perfectly fine. If I were making meringues to be eaten as cakes or as a flan filled with cream and fruit, I would be a bit pickier - if I had the choice. Part of the point of Everyday Cooks is that we don't always have the luxury of time to buy just the right ingredient - sometimes we have to make do with what we've got.
A piece of advice, that I forgot to follow, is to always break the eggs into a cup first to separate them. That way if you get some yolk in with the white it's only one egg messed up. If you get complacent as I did and break the whites straight into the mixing bowl, you may have to ditch them all if the last yolk breaks. Scrambled egg for supper again, then.
Apart from a pack of frozen fruit and eggs, you just need a couple of slices of bread, some sugar and milk for your Black Forest Meringue Pudding. It sounds, looks, and tastes much grander than its ingredients. Sounds like quite a lot of things I like to cook!
If you like this...
...Why don't you try:
Recipe