Quick and easy to prepare, the classic Summer Pudding is at its best with fresh strawberries and raspberries. Just chill overnight for summer fruit success.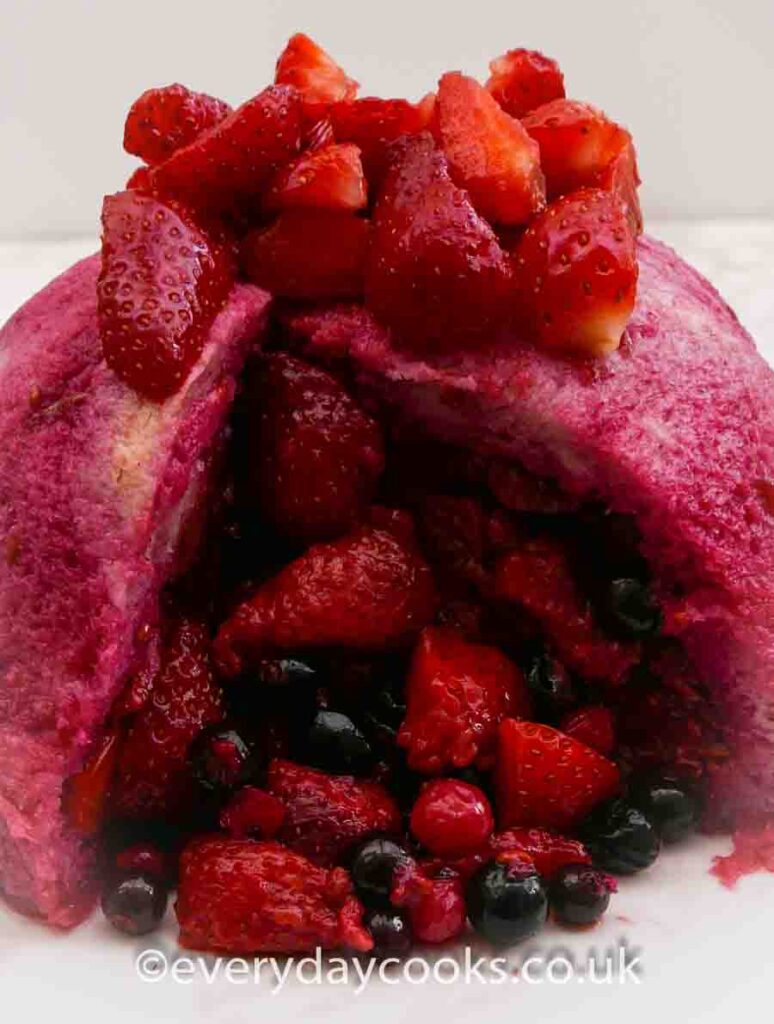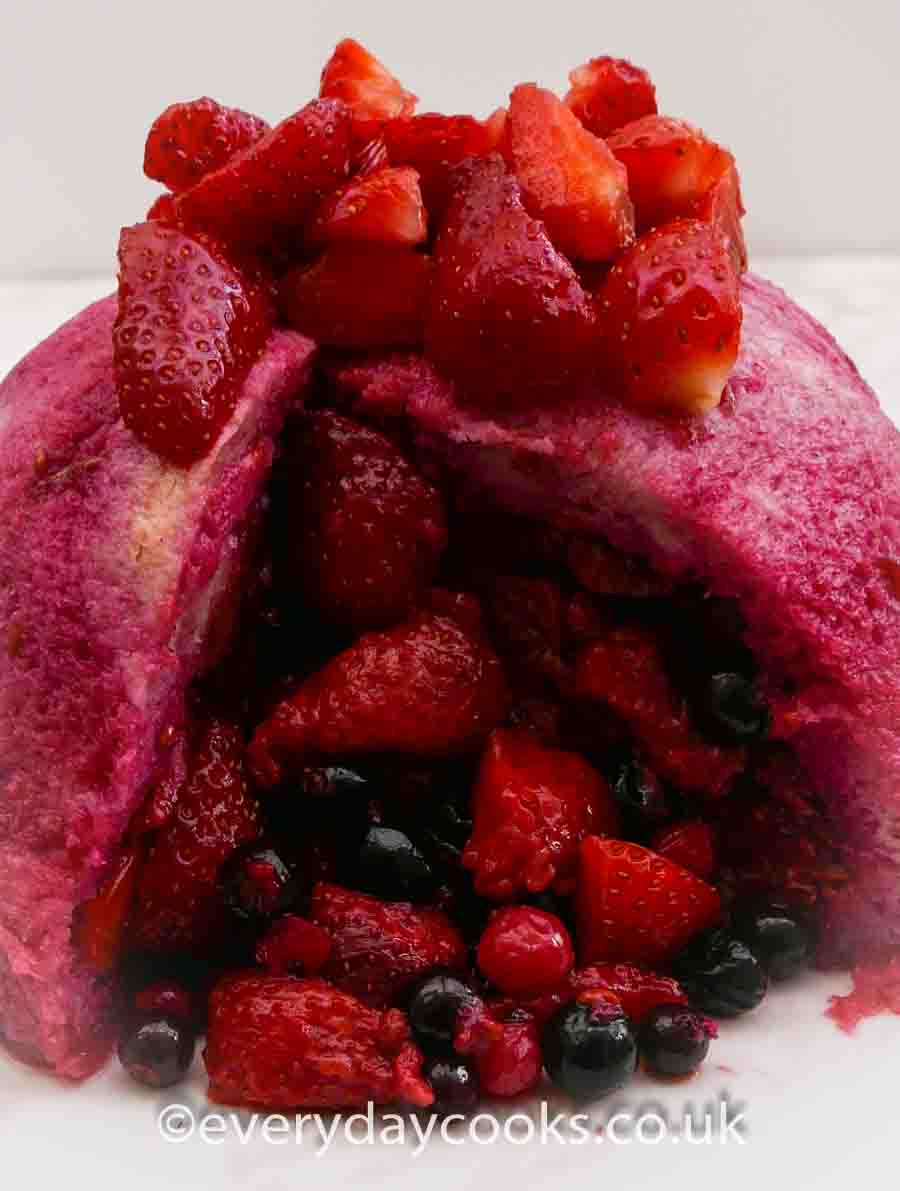 Summer Pudding
Nothing says summer better than a Summer Pudding. My daughter always chooses this as her favourite Sunday pudding once the strawberries and raspberries are all over the shops.
Key ingredients in Summer Pudding
Fresh or frozen fruit?
In theory, all the fruit would be fresh, and that would be wonderful. In practice, I buy frozen currants because they're easier to prepare (basically you just defrost them) and they are easily available, all fitting in with the Everyday Cooks' philosophy.
Fresh raspberries are preferable as they're bigger and sweeter than most frozen versions, but if necessary use them. They won't need much heat though, just a gentle warm through.
Fresh strawberries are essential. Frozen ones will be mushy and a Summer Pudding needs a bit of bite!
Sliced loaf or not?
Sorry, definitely not! The bread from a sliced loaf is too limp for Summer Pudding. A decent unsliced loaf is fine. If you have a breadmaker, you could make your own.
Secrets of Success
This pudding can look quite daunting as you might worry about it collapsing. There are some rules to follow to make sure it's okay:
Let it chill for long enough. Don't be tempted to take the pudding out of the fridge too soon
Make sure your basin is the right size and that you have a plate or saucer that just fits inside so that the pudding will be compressed
Use a heavy enough weight - about 2kg is good
Gluten-free Summer Pudding?
No problem. I've made this using an unsliced GF loaf and it's fine. It's a tad sweeter than usual, but not unduly so.
I was a bit concerned that the bread wouldn't hold its shape and collapse when I turned the pudding out, but it was perfectly fine.
So your biggest concern will be whether to serve your Summer Pudding with cream or ice cream (or both).
If you like this...
...Why don't you try:
Recipe