Gin and Tonic Sorbet makes a light, only slightly boozy, dessert at any time of year, but especially on a warm, summer's day.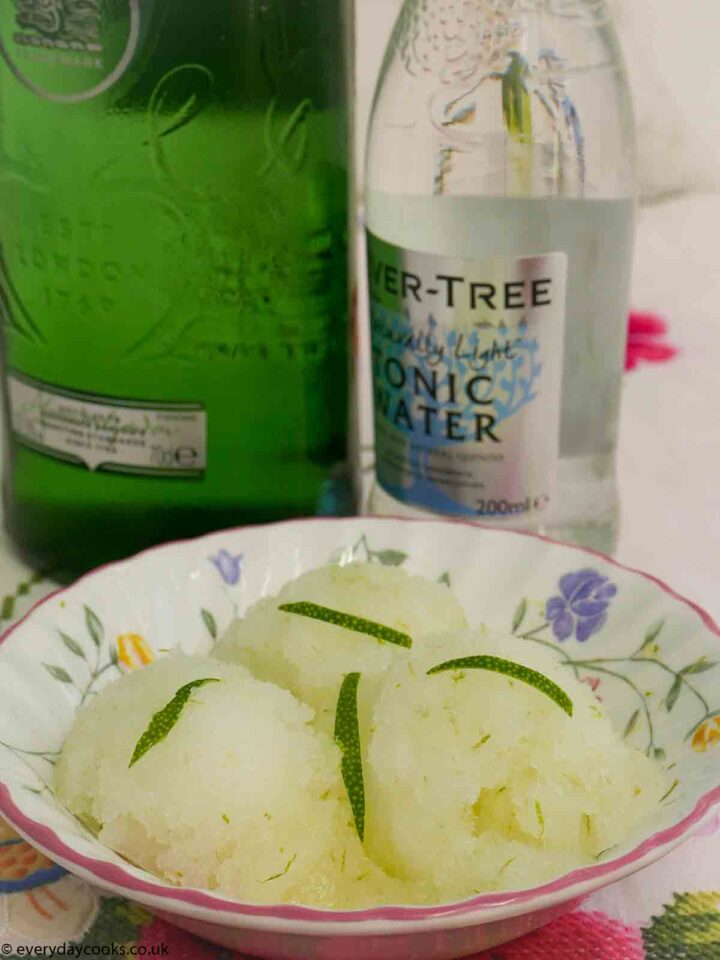 I find a sorbet can be just the thing at any time of year. In the summer it's cold and refreshing and in colder months it's a light dessert when you feel like something sweet but don't want another pie or crumble. Added to that, you keep it in the freezer and help yourself whenever you feel like a little bit of something special. But on a hot summer's afternoon in the garden, a sorbet is especially good.
What is a sorbet?
Sorbets can be as simple as frozen, flavoured sugar syrup. I prefer to add a whisked egg white to give a lighter texture.
This Gin and Tonic Sorbet is really halfway between a sorbet and a granita - the texture is grainier and a little less compact, more like snow. It tastes clean and not too sweet.
Does it matter what gin or tonic is in G&T Sorbet?
In a word, yes. The flavour is a very limey version of gin and tonic so use the brands that you like to drink as you will be able to taste the difference.
Usually, in a sorbet, the sugar syrup has equal quantities of sugar and water, but I've made this one a bit stronger to balance the tonic - which should be full-fat, by the way, not a diet variety.
There are 3 measures of gin in the sorbet, which serves 10-12 people. So unless you get really greedy, your alcohol intake will be very small - but probably better to save it for the grown-ups.
What equipment do you need?
Helix Citrus Press – I've had a number of juicers over the years and this one's quite different. I wasn't sure that it would get all the juice out but it seems to, and doesn't require much effort. If your grip isn't good, this really helps.
IQ Lemon Zester - This zester changed my cooking life. I know I'm late to this particular party but I relied on my box grater for decades. Now I've changed to a microplane type of zester I don't grate my fingers and it catches the zest so there's more of it and it goes where I want
If you like this...
...Why don't you try:
Pin for later
Hover over any picture on the page and hit the Save button to pin the image to one of your Pinterest boards.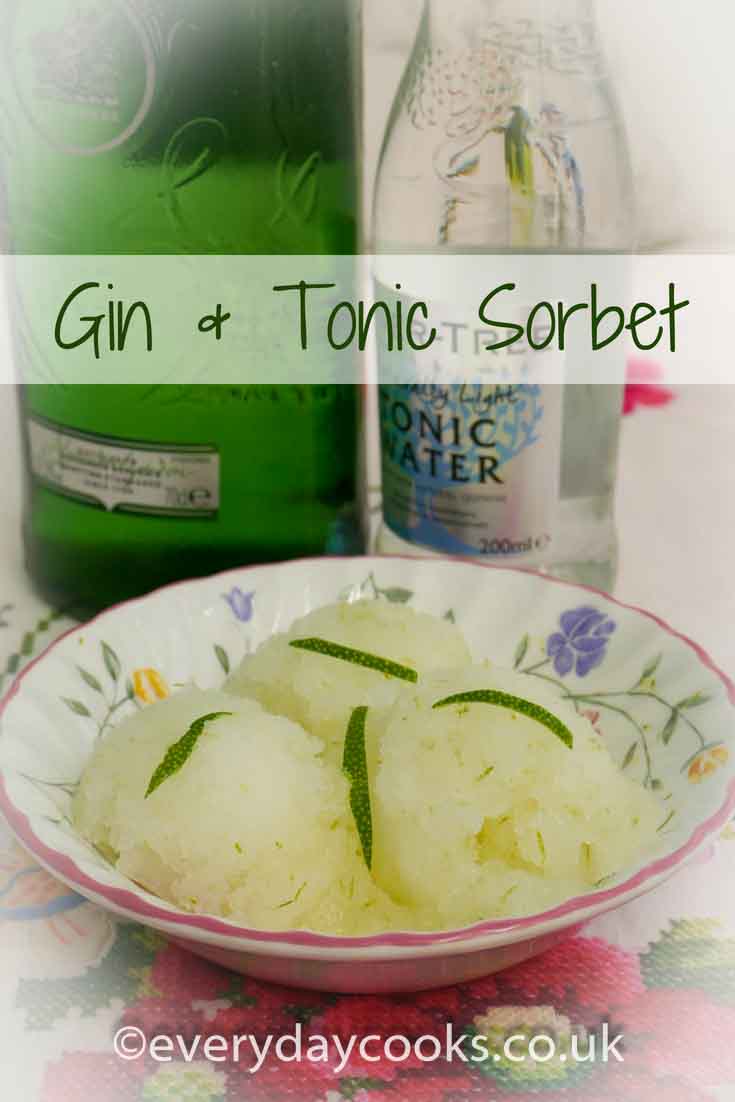 Recipe