Stained Glass Biscuits look so pretty with boiled sweets for windows, and are good for Christmas baking with children.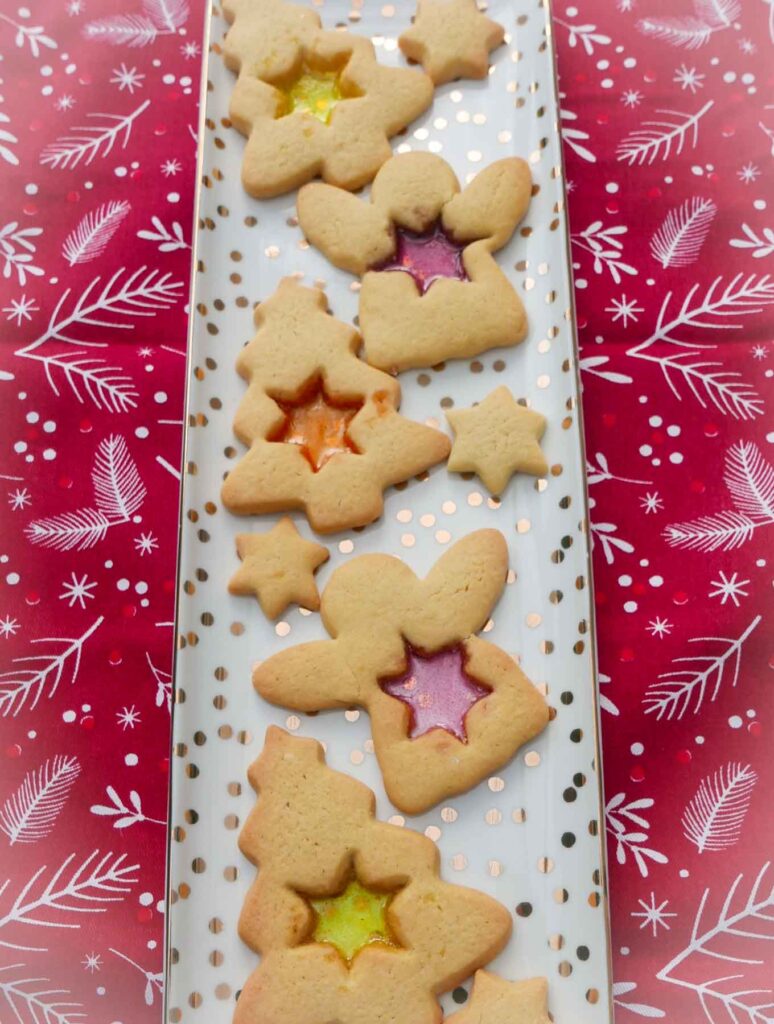 Stained Glass Biscuits
Are Stained Glass Biscuits hard to make?
I've always thought Stained Glass Biscuits were a bit too much of a faff to bother with, but when I saw some special cutters, I thought they might be an easy way to make them.
The instructions said to use your favourite biscuit recipe, but after a few attempts, I had to admit defeat. I don't know if my biscuit mixture didn't suit the cutters - it might be a bit soft - but I wasn't terribly impressed. There wasn't a recipe with the cutters, which implies that any type of biscuit should work.
That sort of thing really annoys me because I feel that if I have a problem with it as a fairly confident, experienced baker, how would someone with a bit less know-how manage? Anyway, rant over, I did produce some decent looking biscuits with the same dough and different cutters.
Don't bake if you don't feel like it!
The experience also underlined one of my baking principles that I ignore at my peril - If you don't feel like baking, don't do it. I know it's not always possible, but it does pay to listen to your instincts. At the very least, under these circumstances, I should follow my own advice about being organised to take the stress out of baking.
In this case, I couldn't be bothered to be properly organised. I started to make the biscuit dough and used two eggs instead of one. Straight away, I realised the mixture was too wet, then I re-read the recipe and figured out what I had done. At least I hadn't gone too far and it was easily remedied - add extra quantities of everything else and re-mix. In fact, it was just as well, as my first biscuits (using the special cutters) were a mess, so I needed more mixture.
Keep the dough for another day
At that point, I put the rest of the biscuit dough in a plastic bag in the fridge and left it for three days until I had more time to tackle what seemed like an increasingly daunting challenge. Of course, these things are all in your head, so making the biscuits eventually was no problem.
How do you get 'stained glass' in a biscuit?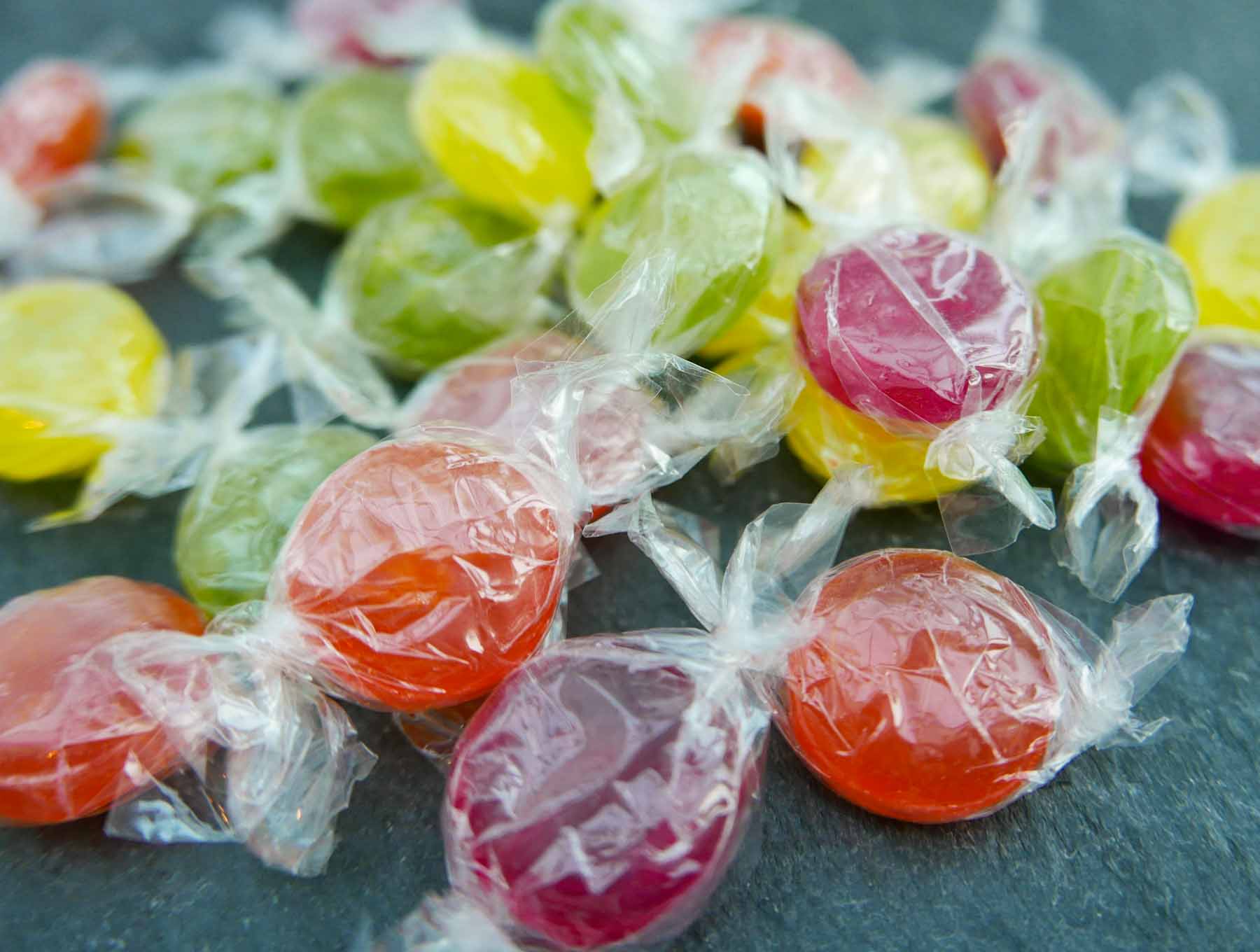 For the stained glass part of the biscuits, you use boiled sweets. I wanted to use a star cutter so I crushed the sweets (by colour) in a plastic bag. I used a meat hammer, which is very satisfying as you can get a good bash in there, but a rolling pin is equally effective. You have to be careful not to spill the sweets onto the biscuit itself or you get speckled biscuits, which I'm afraid I did a bit.
As an extra bonus, you can bake the cut-out stars as small biscuits - very nice with a cup of tea.
Is it worth the effort of making Stained Glass Biscuits?
So all in all, would I make Stained Glass Biscuits again? Well, if I was cooking with children I definitely would. The alchemy of crushed sweet turning into 'stained glass' is brilliant. But just for me and him? Probably not. Christmas Chocolate Tiffin every time!
Helpful Tools
If you like this...
...Why don't you try:
Pin for later
Hover over any picture on the page and hit the Save button to pin the image to one of your Pinterest boards.