8 new and traditional recipes for Easter cakes and biscuits, from an Easter Nest Cake to Simnel Cake. Includes some cookies and an indulgent Easter Rocky Road.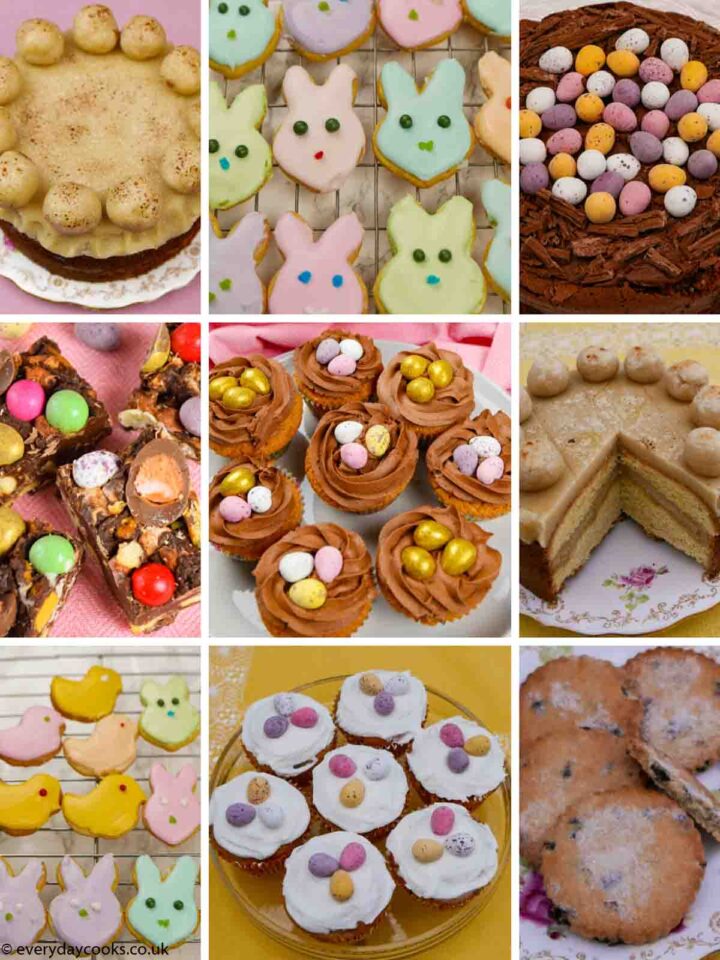 Easter is associated with indulgence. Traditionally people fasted for 40 days of Lent and didn't eat any rich food such as eggs, sugar or milk (hence using them up in pancakes on Shrove Tuesday). So Easter was the time to feast and eat cake again (among other things).
Nowadays we have a tradition of eating chocolate for Easter, in eggs or cakes - especially welcome if you've given up chocolate for Lent.
Here's a selection of chocolate Easter cakes and traditional Simnel cakes, with a couple of biscuit recipes too. Happy Easter!
Chocolate Easter cakes
Modern and traditional Easter biscuits
Simnel cakes - large and small
Pin for later
Hover over any picture on the page and hit the Save button to pin the image to one of your Pinterest boards.