There's a long tradition of eating spiced biscuits with currants and a sugar topping at Easter. I'm not sure there's a traditional Easter biscuit recipe anymore. Each recipe has its own twist - this has lemon juice and zest for a light zing.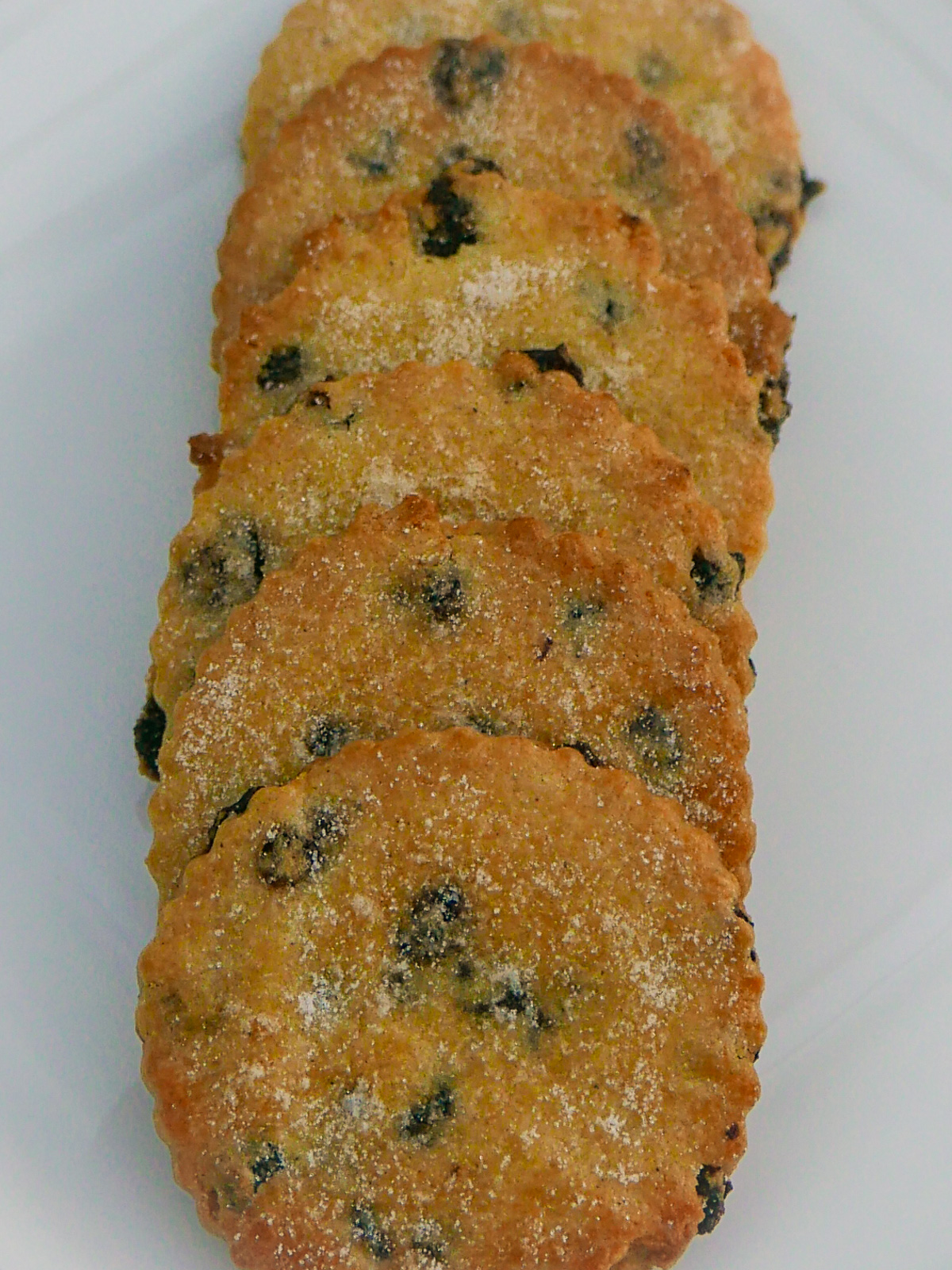 There are so many lovely traditional Easter biscuits and cakes but, once my children were old enough to eat them, I stopped making most of them because they don't like dried fruit. Chocolate and mini eggs took over as the basis for most of the baking I did at this time of year.
It's been so long since I made these biscuits that I had to have a couple of attempts at them. You have to take the biscuits out when they're partially cooked to add the egg white and sugar topping. The first lot I made late one evening - always a mistake - and I brushed the egg white too thickly over the top so that the sugar clumped a bit. They tasted good, but look a bit uneven.
I wanted to make sure that they could look better so I made them again, in the afternoon, paying much more attention to how I finished them.
The point is to brush the egg white very thinly over the biscuits and do one at a time - egg white then sugar.
I also made some the second time without the sugar topping. The biscuits on the left don't have any topping - they still look okay but not quite as special. One thing that most of the recipes I've seen have in common is the topping, so I stick with it.
I shan't be offering these to my children, although my stepchildren might appreciate them, but they're all looking forward to a chocolate Easter cake with mini eggs.
If you like this...
...Why don't you try:
Easter Bunny Biscuits are fun to make and can be iced and decorated any way you or your children want.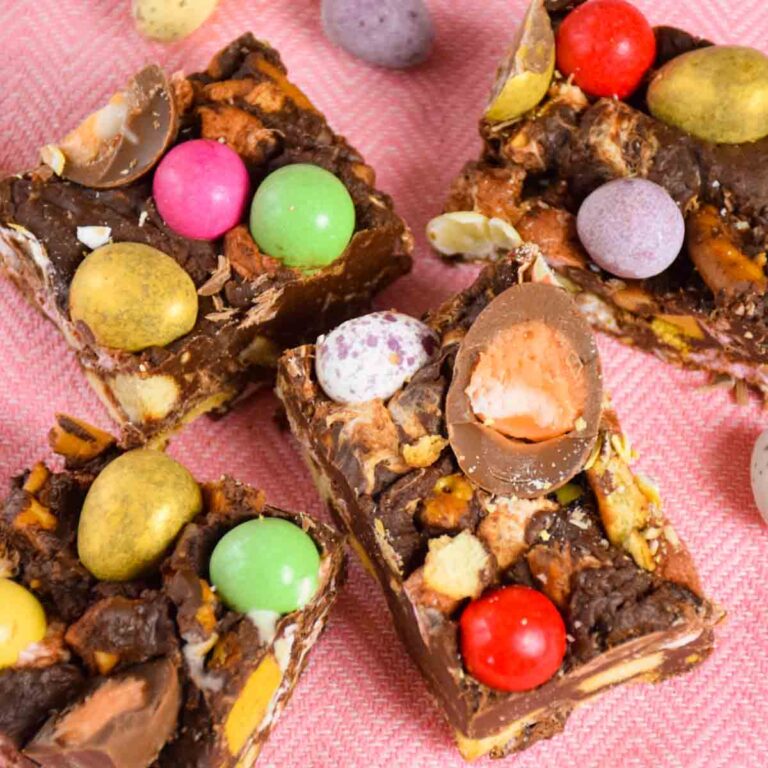 No-bake Easter Rocky Road is a seasonal twist on a modern favourite. Full of all your favourite Easter sweets and chocolates and easy to make.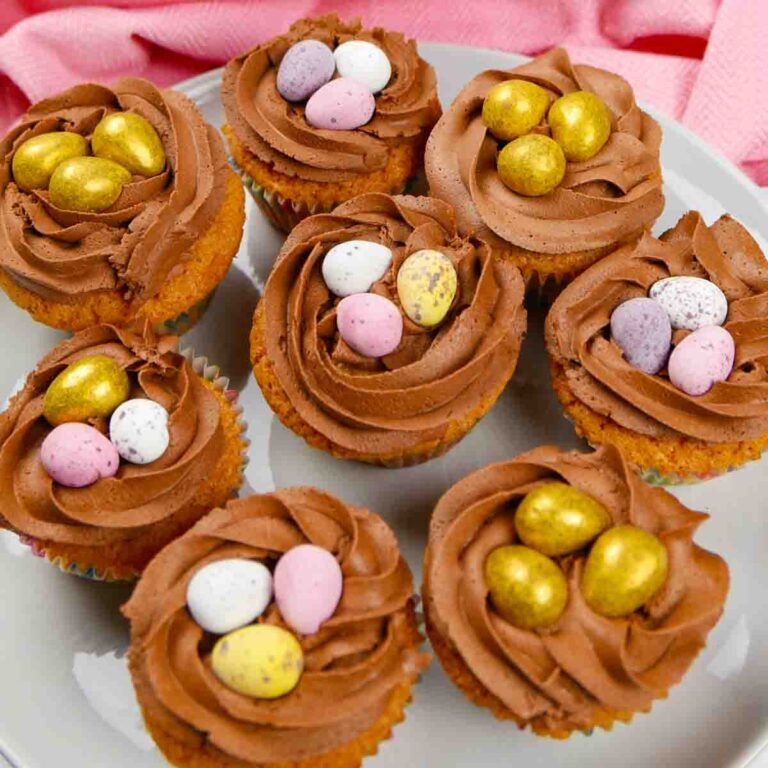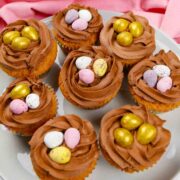 Easter Nest Cupcakes are a teatime treat for the Easter holidays using your favourite chocolate mini eggs. Easy for kids to make or help decorate,
Print Recipe
Traditional Easter Biscuits
Traditional Easter biscuits are lightly spiced, with currants and a sugar topping. Every recipe has its own twist - these have lemon juice and zest for a light zing.
Ingredients
For the biscuits:
100

g

butter

90

g

caster sugar

200

g

plain/all-purpose flour

½

teaspoon

mixed spice

(2.5ml)

½

teaspoon

ground nutmeg

(2.5ml)

½

lemon,

juice and grated zest

1

large egg yolk

75

g

currants
Equipment
Stand mixer or food processor (optional)
Instructions
PREPARATION:
Set the oven to 180°C/ 160°C fan/ gas mark 4/ 350°F

Grease the baking trays if you aren't using a liner

Grate the lemon rind. Juice the lemon
For the biscuits:
Put all the ingredients for the biscuits, apart from the currants, in the bowl of your mixer or processor and mix well to combine.

(Butter, sugar, flour, spices, lemon zest and juice, egg yolk)

Scrape down and mix again.

You will have a ball of dough of a soft consistency

Add the currants and mix in by hand

Gather the dough into a ball and squish onto your rolling surface.

If you're using a magic liner or silicone sheet you don't need to dust with flour. Otherwise, you do

Roll the dough to about ½ cm thick and cut out rounds with the cutter, transferring to the prepared baking sheet. Gather the dough together and roll and cut again until it's all used up.

The dough is quite resilient and doesn't mind a few rollings out

Gather the dough together and roll and cut again until it's all used up.

The dough is quite resilient and doesn't mind a few rollings out

Bake for about 10-12 minutes

Remove from the oven and brush each biscuit, very lightly, with the lightly beaten egg white

Sprinkle with a little caster sugar and return to the oven for 4-5 minutes or until pale golden brown.

For best results do one biscuit at a time, i.e. egg white and sugar

Cool on the tray for 5-10 minutes then lift onto a wire rack until completely cool
Notes
Store Easter biscuits in an airtight container. They will keep for 1-2 weeks.