Smoked Mackerel Fishcakes, without potato, are tasty and nutritious and are popular with all the family - even babies love them! Prepare ahead of time and cook in 10 minutes.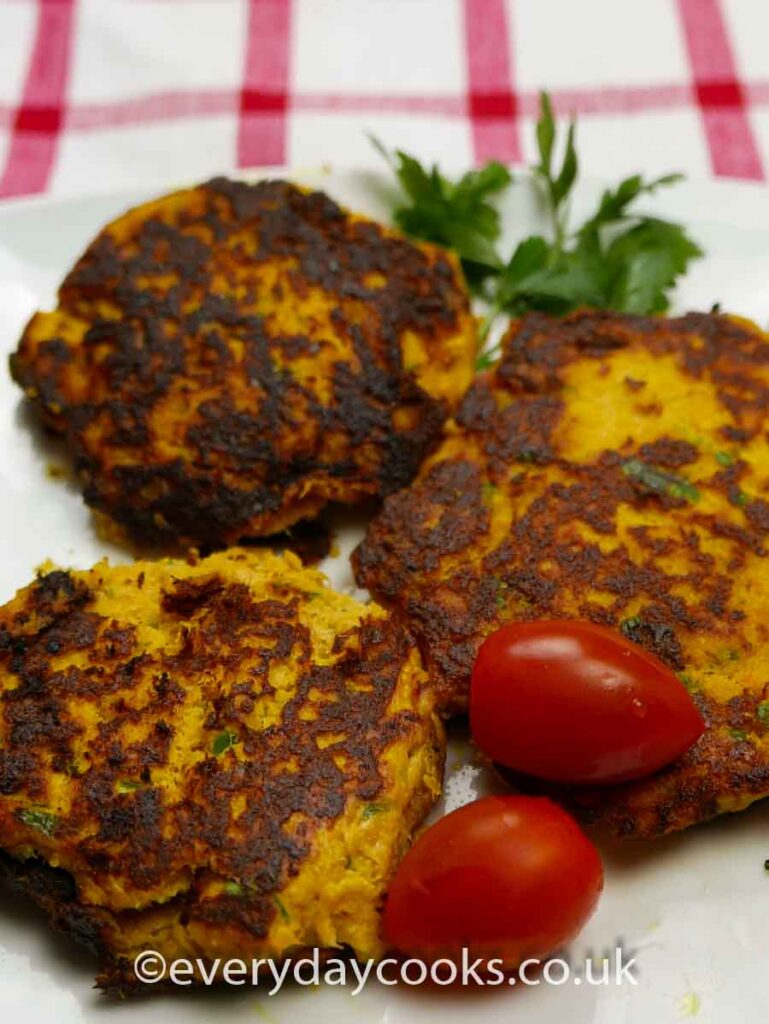 Smoked Mackerel Fishcakes
I'm very fond of fishcakes, but I'm not too keen on lots of mashed potato in them, which can be a bit heavy with oily fish. So I prefer to use other vegetables such as butternut squash in these Smoked Mackerel Fishcakes. The squash balances out the rich smoked mackerel to make a light meal.
Cooking butternut squash
You can cook the squash in a couple of different ways:
Steam the squash. You need to cut the hard skin off the squash, remove the seeds, and chop the flesh into cubes. Then steam for about 15 minutes.
The downside is that the skin is very tough so it's time-consuming to remove, plus it takes a lot of effort
Bake the squash. This is my preferred method. You cut the squash into quarters lengthwise and remove the seeds. Then put the pieces face-down on a baking sheet and cook at 160°C fan, gas mark 4 for about 45 minutes. When you can handle the squash, scoop the flesh out with a spoon.
This method probably doesn't take much longer overall, and it's easier on the hands.
Prepare ahead:
Any meal that you can prepare ahead of time is invaluable when you're coming home from work to make a meal for the family. In this case, you can make the fishcakes and put them in the fridge, ready to cook, the night before. Just heat the oil and cook in 10-12 minutes. Then all you need is salad or some frozen veg to make a delicious meal.
Helpful Tools
5-bladed herb cutting scissors – Useful for cutting the parsley without cutting your fingers.
If you like this...
...Why don't you try:
Recipe