We all need a few standby desserts that look and taste fabulous but are quick and easy to make. Oranges in Liqueur has three ingredients and requires little, apart from a sharp knife, to prepare.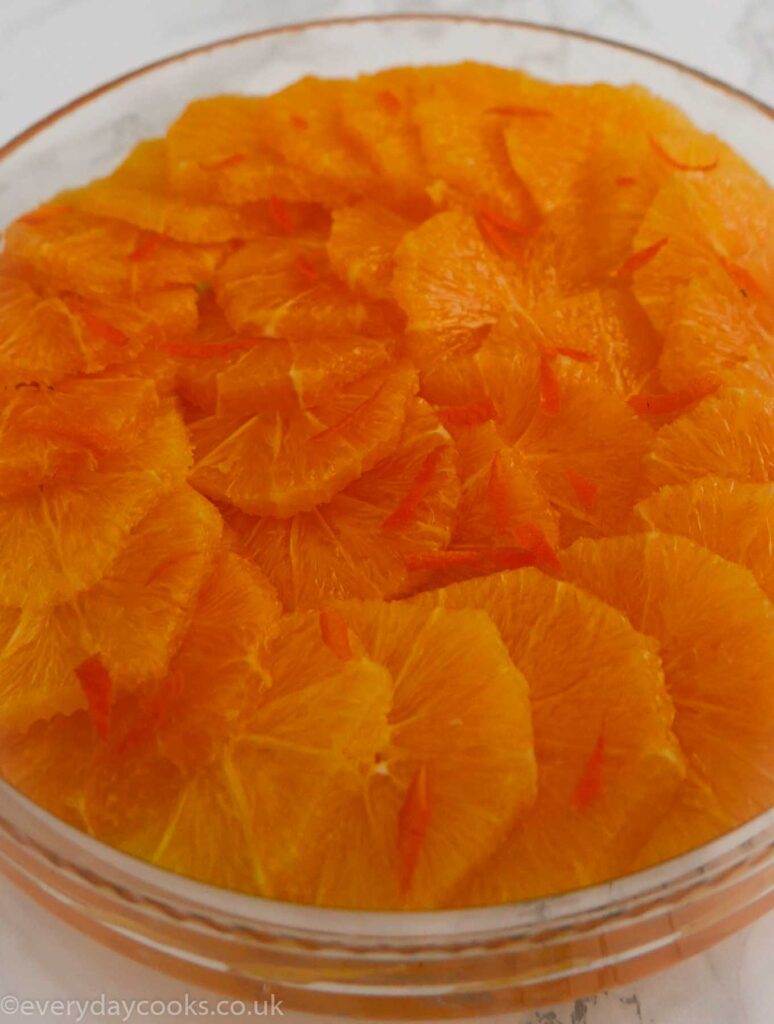 Oranges in Liqueur
Oranges in Liqueur is one dessert that I pull out of my old recipe book when something is needed to finish a meal that is a bit more special than a quick Apple Crumble. It's also ideal when the main course is very filling and you just want a refreshing, fruity finish. And you get one of your five a day (more if there are fewer than six sharing).
Key Ingredients in Oranges in Liqueur
Oranges
Oranges are at their juiciest best in the UK winter, so it's a good time to make the most of them, especially as our homegrown apples are coming to an end and it's far too soon for soft fruit. Although I'm quite happy to eat anything at any time, I do prefer to eat what's in season, because it tastes better and is less expensive.
It is well worth buying seedless oranges for this dessert. You do not want to be taking pips out of six oranges. I used naval oranges and they were lovely to work with and eat. If your oranges are small, just use a couple more.
Liqueur
Liqueur-wise, use what you've got. I had Cointreau in the cupboard, but Grand Marnier would be good too. You could use brandy - I'd suggest an extra teaspoon of sugar if you do. I'm quite pleased to be using up my Cointreau anyway. It's been around for almost as long as the Canelle knife. At least alcohol doesn't go off.
Helpful Tools
I have in my kitchen drawer a Canelle knife. I rarely use it but I still keep it because, come the day, it will be the ideal tool. When I decided to make Oranges in Liqueur I realised that this was the day. Usually, I don't much bother with the decoration, but occasionally when I'm making this for real guests, as opposed to family, I make a teensy bit more effort.
A vegetable peeler is a good substitute, but you will need to do a bit more cutting to get the rind into small shards. If you have a Canelle knife, now is the time to wash the dust off and have a go. What you get, with a little practice, is very thin shards of rind without the white pith underneath. This looks more attractive and tastes better because the pith can be bitter. This one is a zester as well. Mine isn't but is so old that no-one sells it any longer.
The reason that I bought the Canelle knife in the first place was that I wanted to make a recipe (long forgotten) that left the oranges whole and the knife took stripes out. Maybe it was to decorate oranges and dry them as Christmas decorations. I have no idea, but the knife remains, mostly unused. Like I say, you can use a veg peeler instead.
You will need a very sharp knife to cut the rind off the oranges. I have one that I keep in a sheath hidden in the back of a drawer so that no-one else uses it. Hopefully, they don't even know it exists.
Too many of my knives have blunt tips where they have been used as tools, and most are possibly beyond sharpening. One day I will find someone to give them a professional overhaul and then take better care of them. Or maybe I'll just build up my secret stash. I had thought of just replacing the old ones, but some are special - like the one my Dad bought for me in Tottenham Court Road when I first left home. The other thought in my mind is that new ones will just get trashed if anyone else uses them. Good knives have to be treasured and looked after well. So, for the time being, they're well-hidden.
If you like this…
…Why don't you try: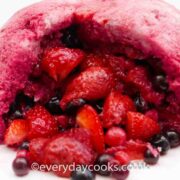 Quick and easy to make, Summer Pudding is at its best with fresh strawberries and raspberries.
Easy Strawberry Mousse is a refreshing summer dessert using only four ingredients. You will need a food processor or blender.
Lime Fruit Dessert is a creamy lime jelly with fruit cocktail. Easy to make for an everyday dinner or a buffet table, as it appeals to all ages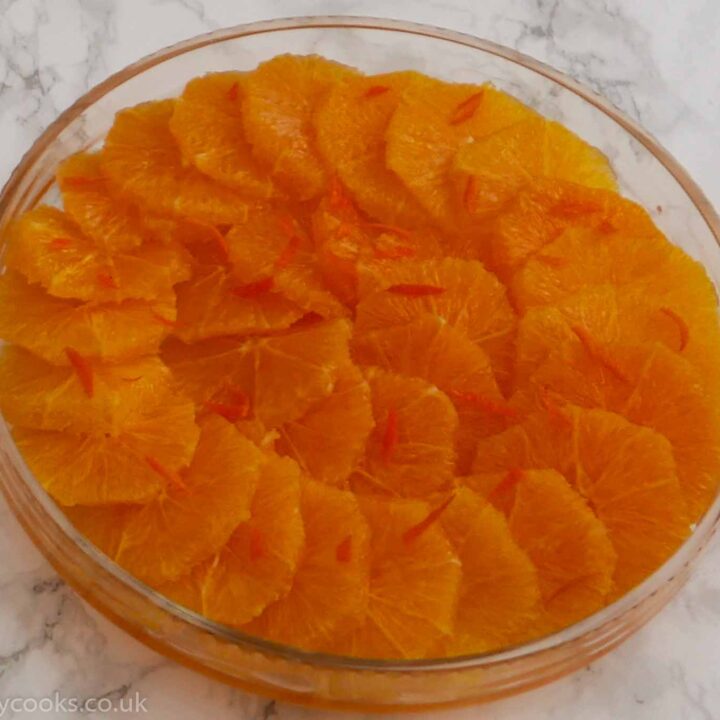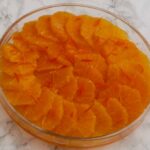 Print Recipe
Oranges in Liqueur
Oranges in Liqueur is a simple, refreshing dessert, making the best of oranges at any time of year. An elegant and fruity end to a substantial meal.
Ingredients
6

large seedless oranges

1

teaspoon

caster sugar

(5ml)

4-6

tablespoons

orange liqueur

(60-90ml)
Instructions
Use a Canelle knife or vegetable peeler to thinly peel the rind off the oranges. Try to avoid the white pith

You will have more than you need

Using only the pieces without pith, cut the rind into small shards and cover with boiling water for 10 minutes

Cut the ends off the oranges. Using a sharp knife remove the skin and pith

The easiest way is to perch the orange on its sliced end and cut round from top to bottom

Slice the oranges into rounds - about ½ cm thick. Remove the central core of pith

Arrange in a dish

Sprinkle the sugar over. Spoon the liqueur over the sliced oranges

Chill for at least an hour - overnight is ideal - but it's still fine if you don't have time to chill it

Before serving sprinkle over the prepared pieces of rind
Notes
Everyday Cooks tip:
Make Oranges in Liqueur the night before you want it to ease the work needed before a special dinner