Ginger Shortbread uses ground ginger in the biscuit and fudge icing to give this traditional shortbread recipe a warm spice flavour, especially good at colder times of year.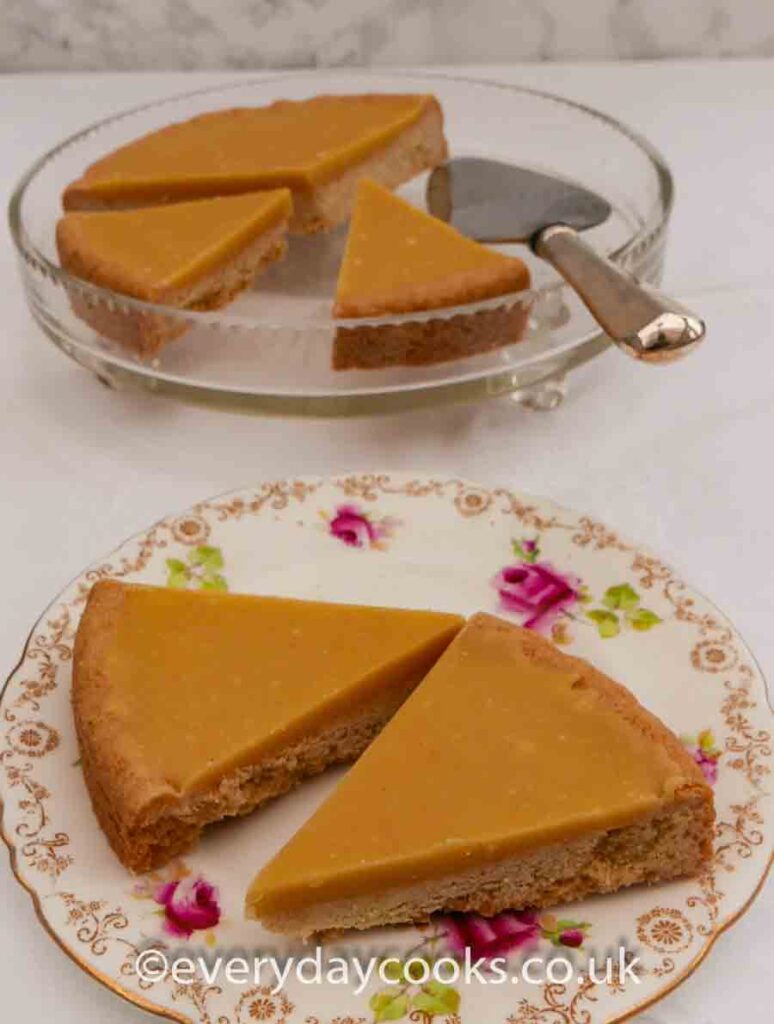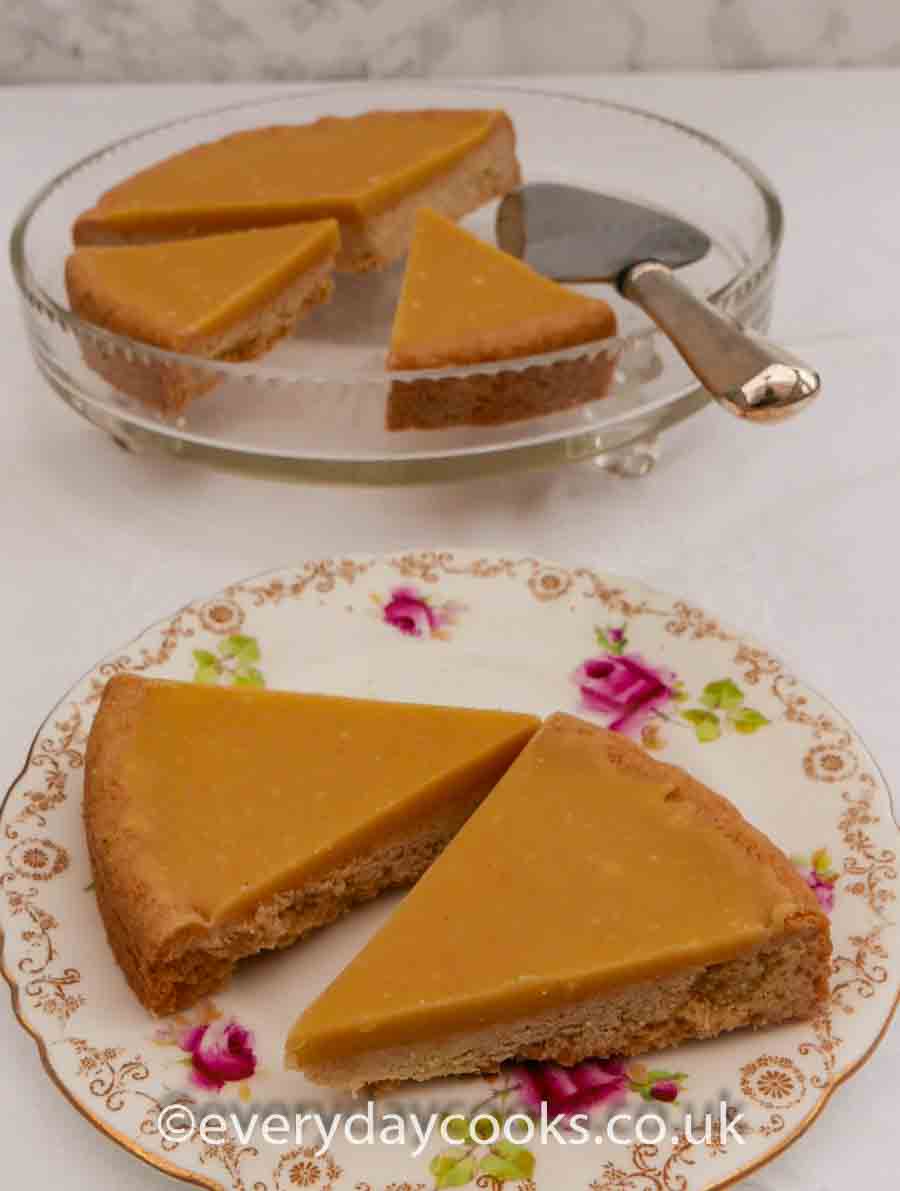 Ginger Shortbread
Ginger Shortbread is a soft, warming shortbread with a ginger fudge icing. Easy and quick to make, using the all-in-one method.
How hot is Ginger Shortbread?
Adjust the amount of ginger to suit your taste. I like ginger biscuits to have a dash of heat, so I use 1.5 teaspoons ginger in the shortbread and a little more in the icing. If you want a mild flavour, use 1 teaspoon in each and if you like a lot of heat use 2 teaspoons - or more.
One thing to note about ground ginger is that it does lose its potency with age, so if yours has been hanging about a bit, it won't be as hot as a freshly opened jar. Either buy some more or use more of it. Eventually, though, it just isn't worth it and you will have to buy a new jar. I have bought ginger in large bags in the past, but then I use it well after its best, so now, even though I use quite a bit, I buy it in small quantities to keep the flavour.
Can I use self-raising flour instead of plain flour and baking powder?
To make self-raising flour, you add 1 level teaspoon (5ml) baking powder per 100g flour. That would mean 1.5 teaspoons in the 150g flour used in this recipe. The shortbread will rise more and will be more crumbly if you use the S-R flour so it's best to use plain with 1 teaspoon baking powder, as the recipe states.
Is it shortbread? It looks like a cake
And it's made in a cake tin! Ginger Shortbread is definitely biscuit-y, but it's quite a soft shortbread, without any ground rice or semolina to give it a real crunch. It slices like a cake and the icing stays soft unless you put it in the fridge.
How easy is it to make Ginger Shortbread?
Hmm! This is such an easy recipe. Essentially you chuck everything in the mixer or processor and turn it on until all the ingredients combine. Shortbread doesn't like a lot of handling, but you avoid that by pressing it in a piece into the tin. (If you're making it by hand, vigorously beat the butter and sugar together first, then add the flour, baking powder and ginger and mix gently.) Cook for half an hour and then make the icing by melting the ingredients together and pouring over the base.
It's best to let the shortbread get fairly cool before you put the icing on, but the process is very easy.
Helpful Tools
Baking parchment circles – Line the tin with one these and the base doesn't stick plus there's less mess (so less washing up). You're also not adding any extra butter to the cake or biscuits that you're making. I bought a pack in mixed sizes some years ago and it's still going strong
If you like this…
…Why don't you try:
Recipe