Crunchy or chewy, these ginger biscuits are easy to make and quick to cook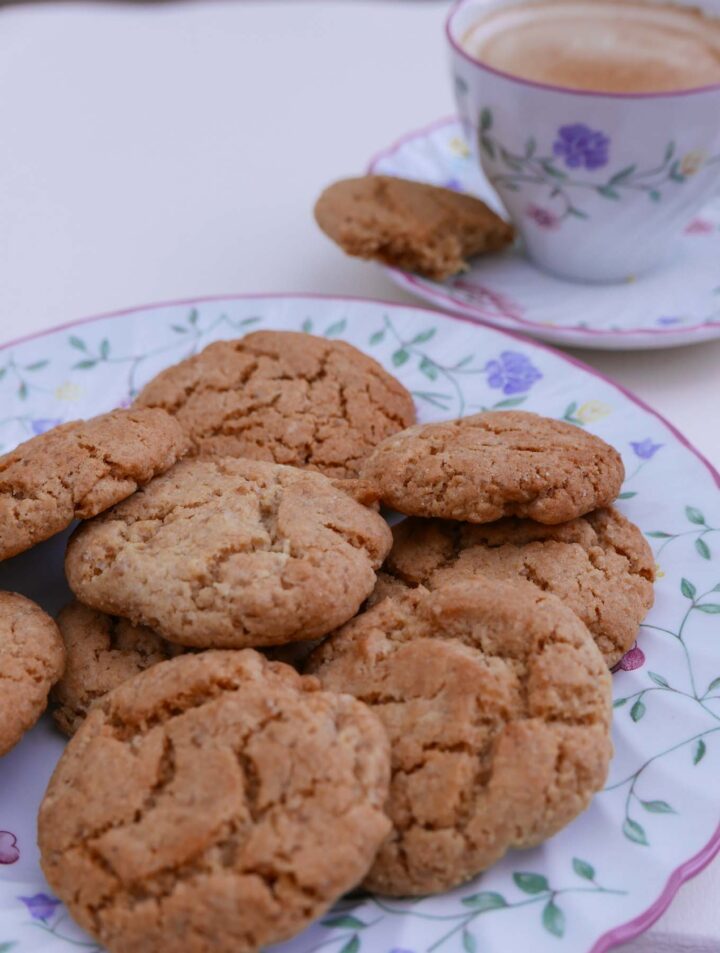 Who doesn't love ginger biscuits? Especially if they're easy to make. These are perfect for dunking or just eating. They can be crunchy or chewy in the middle (my favourite). It just depends on how long you cook them.
I've always loved ginger biscuits but it's been something I don't make much because my mother often makes them - and this recipe does make a lot (about 50) so there are always plenty spare for me to take home. But when she moved house and stopped baking while her kitchen was being replaced, I started to make them a bit more often.
How hot is your ground ginger?
I like to taste the ginger in Ginger Biscuits, so I use more ginger in than the original recipe - but you could certainly use more than I have. Try out the 20ml I suggest and see if you want a bit more.
I had a spell of buying spices in large quantities, but the truth is that I don't use them quickly enough. If your ginger is past its best-before-date you will need to add a bit extra as it does lose its flavour quickly. (If it's years past, you need to replace it!) Other spices don't age so badly, so you have more leeway.
So really those small packets of ginger are the right size unless you use it every week. Of course, you might want to make ginger biscuits every week once you've tried them - they really are simple and delicious.
How will I eat 50 ginger biscuits?
You don't need much dough for each biscuit. Bear in mind that you are making 48-50 and the size will be right. You can always eat two (or three) at a time, but in fact, they keep well in an airtight tin. Mum often keeps hers for weeks because she forgets she's got them. I don't know how she does that!
If you like this...
...Why don't you try:
Recipe