Shortbread, caramel and chocolate. What's not to like? Millionaires Shortbread isn't hard to make. Granted that making caramel is not an everyday occurrence, but if you aren't looking for BakeOff perfection it isn't a problem.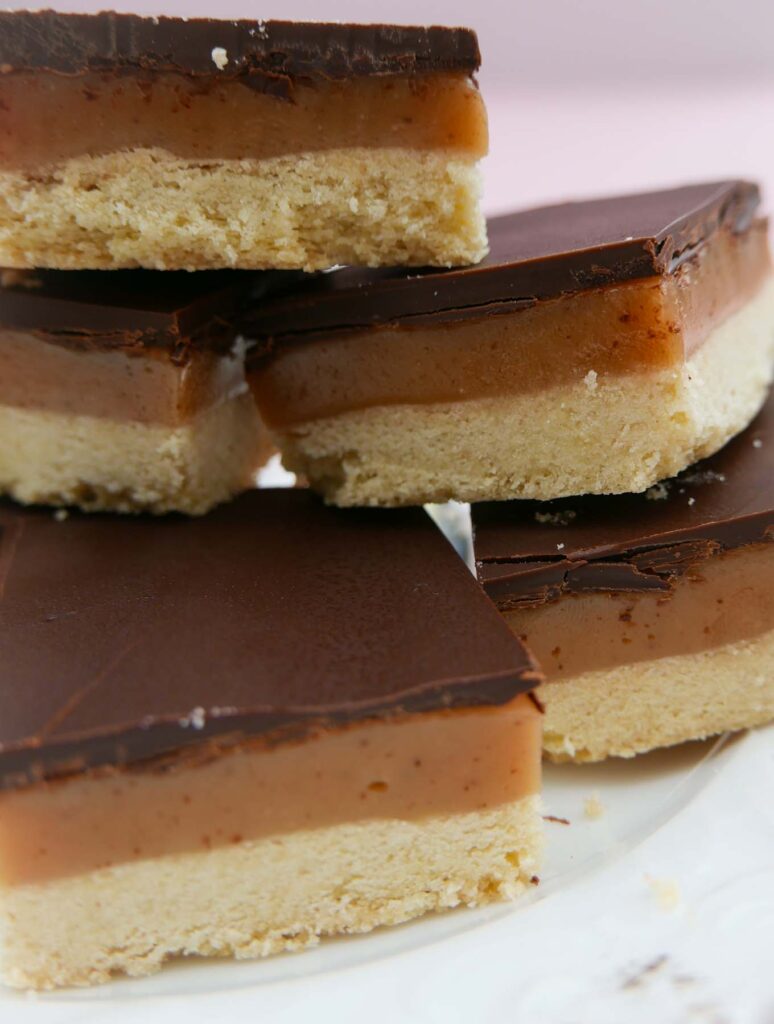 Millionaires Shortbread
My mother often baked these and we called them Candy Bars. It took me quite some time to realise that the thing people were calling Millionaires Shortbread - and hailed as a new thing - was something we had enjoyed forever by a different name. So, as even my children know about Millionaires Shortbread and not Candy Bars, I have given in and changed the name.
The problem with caramel is that it can overcook on the bottom of the pan and then you stir it in. So that often makes people think caramel isn't something to make at home, or that it's ruined if this happens. But here's the thing, it doesn't matter. If you burnt most of the caramel it would taste awful, but a little bit really doesn't make much difference and for Everyday Cooks that's fine. Better a little burnt caramel than a shop-bought cake, I say. Which is just as well, because this did burn a bit and you can see some small dark flecks in the caramel layer. No-one else noticed and it certainly didn't stop them scoffing the lot.
These days Millionaires Shortbread is an occasional treat for us (a bit like Polish Cake), partly because they are very more-ish and I can binge-eat them. I tend to reserve them for days when we have more people to eat them. Or days when a little self-indulgence is in order...
If you like this...
...Why don't you try:
Recipe