Chocolate Mint Crispies are a crunchy, minty, chocolatey sweet treat, easy for children to make and delicious for everyone to eat.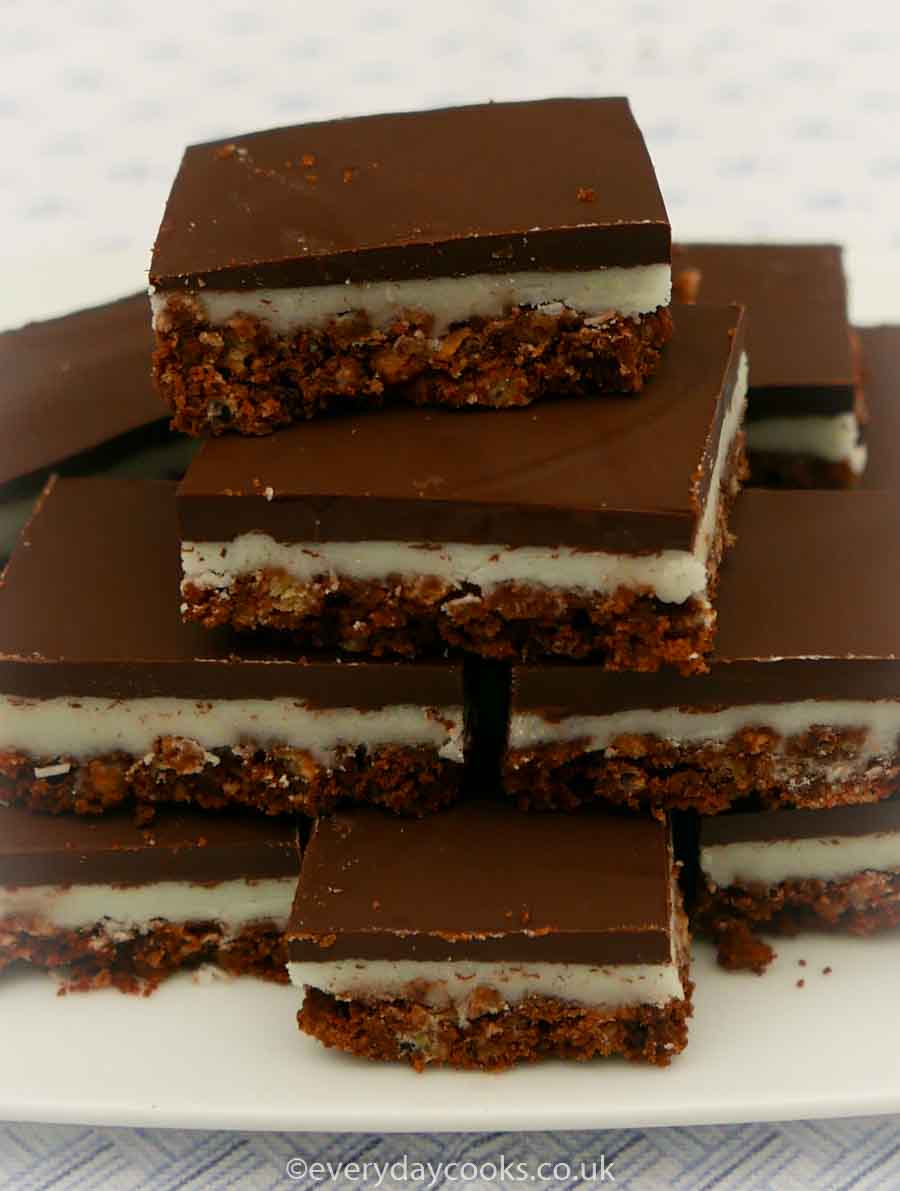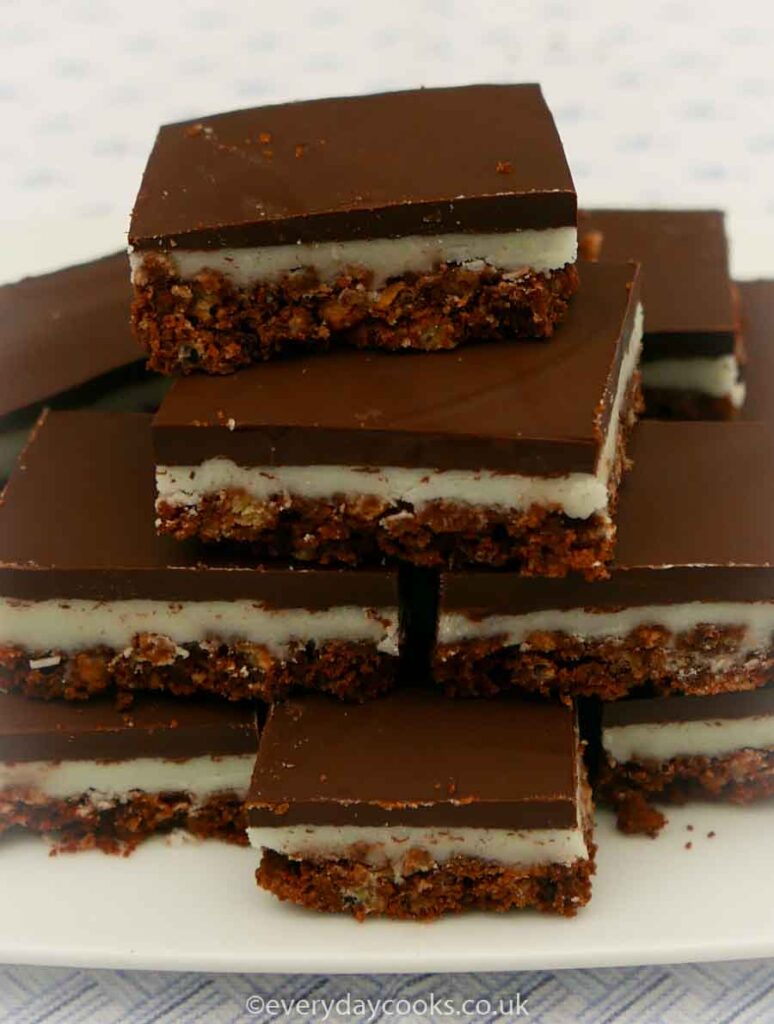 Chocolate Mint Crispies are a traybake with a base of chocolatey Rice Crispies, a middle layer of mint-flavoured icing, all topped with chocolate. They're very moreish and are ideal for a birthday tea, along with Polish Cake.
These mint chocolate rice crispie treats are simple to make and are perfect for anyone who likes a mint flavour to their biscuits and cakes.
Key Ingredients in Chocolate Mint Crispies
Crispies
Any type of plain rice crispie breakfast cereal is fine. What you don't want is a coated variety as it will be too sweet.
Cocoa
Make sure it's cocoa and not drinking chocolate, which contains milk powder and sugar - and less actual cocoa.
Chocolate
My advice, as always, is don't use chocolate that you wouldn't eat on its own. You don't need a luxury bar but a decent 'everyday' brand is fine.
Ring the changes
Make Chocolate Coffee Crispies
If coffee is more your thing, use 1-2 teaspoons of instant coffee dissolved in the water to mix up your icing.
Secrets of Success
This is such a simple recipe, what could go wrong? The main point to remember is to let each layer cool thoroughly before applying the next.
You don't want your icing to melt because the base is hot, and you don't want the chocolate and icing to mix with each other.
Apart from that - easy peasy.
HELPFUL TOOLS
Magic liner - easier and cleaner than greasing the tin. Cut to size for each square and rectangular tin you have and use every time. Wash in the dishwasher and keep it in the tin.
If you like this...
...Why don't you try: