If you're shopping for someone who loves to cook, take a look at our Best Gifts for Everyday Cooks.
There's an Essentials List for beginner bakers, a Specials List for the cook who has everything (or would like to have), and a Budget List for under £10.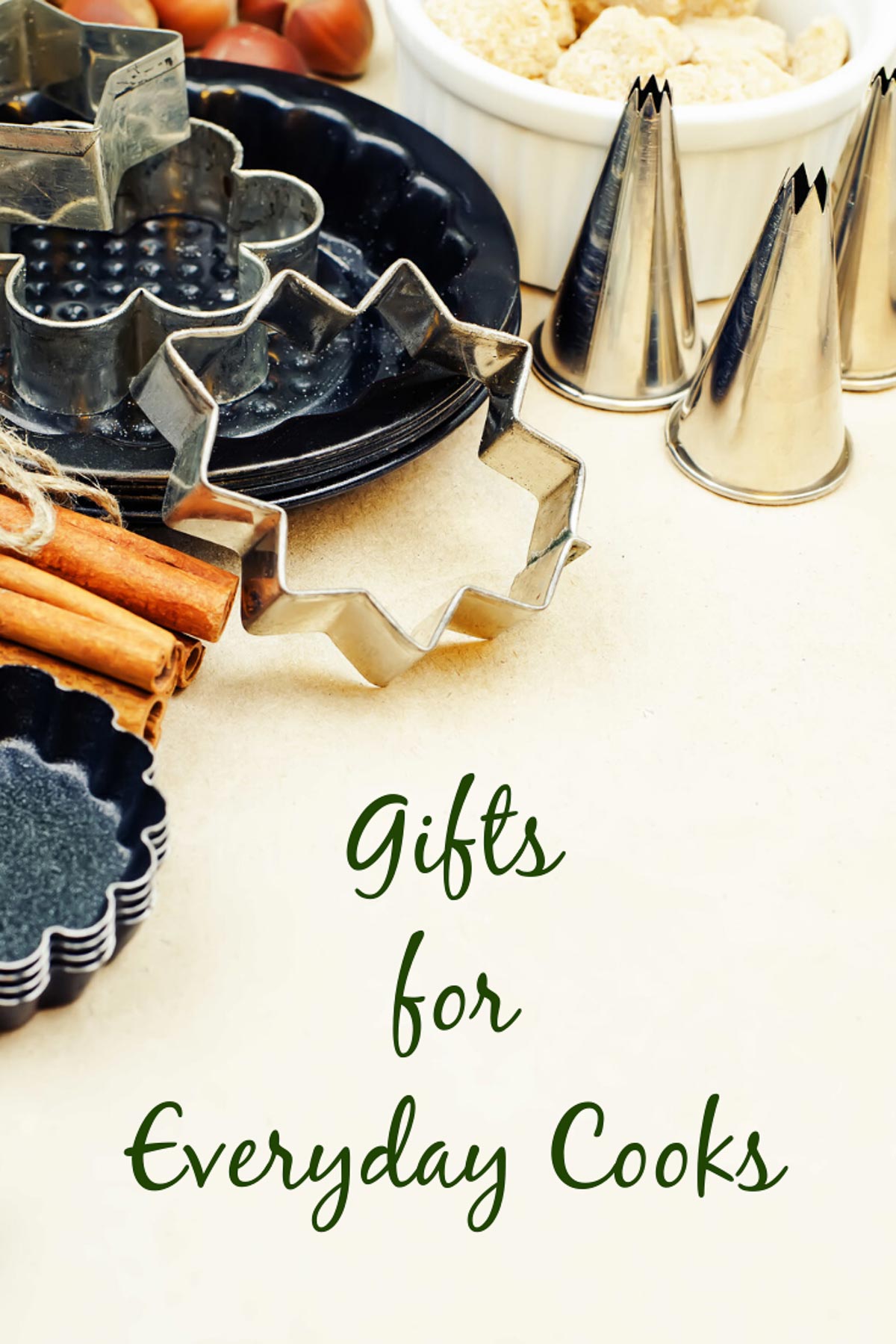 Essential Equipment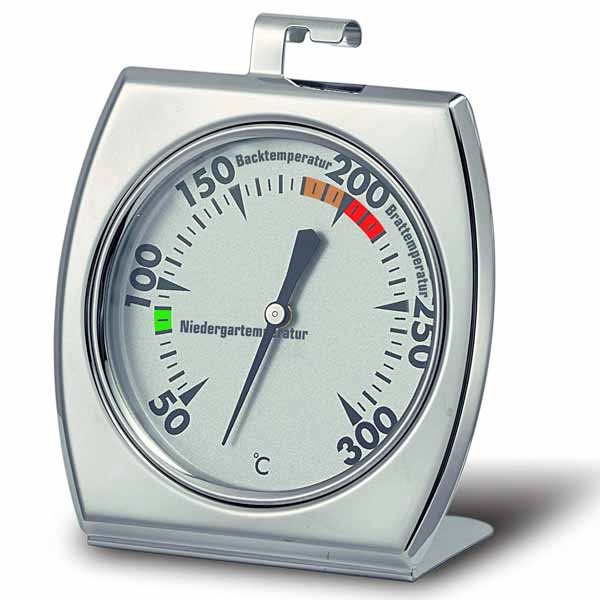 An oven thermometer gives an accurate reading so that you know if your oven runs hot or cool and you can adjust the temperature accordingly.
This thermometer has a clear enough dial to read through the glass door (so you don't lose heat when you read it).
Not strictly speaking an essential item, but if you do a lot of cooking, a hand mixer saves a lot of time and effort.
Use to whisk egg whites and cream, make cakes, beat sauces and make fudge!
Heat resistant to 250°C, these spoons, spatulas and whisks won't scratch your non-stick pans.
Available in a choice of colours to suit your kitchen. Good for cooking, e.g. scrambled eggs, and baking.
Use instead of a wooden spoon and wash in the dishwasher.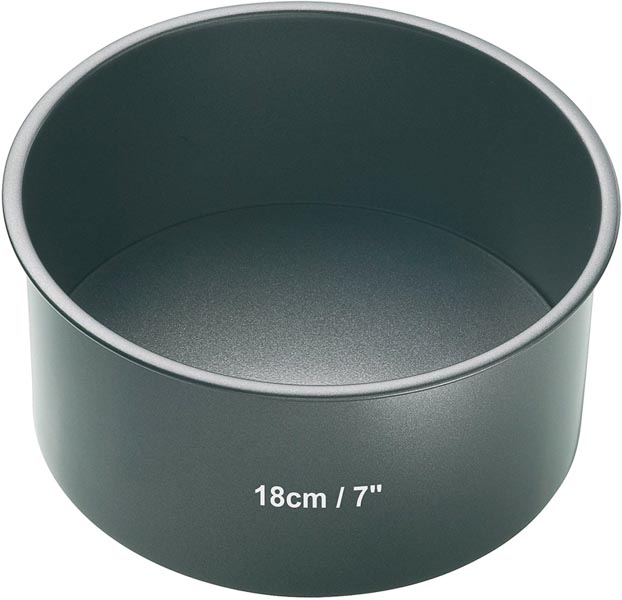 I've upgraded all my baking tins to this Masterclass series. It's a great all-round non-stick cake tin with a loose base for easy removal.
Start with 15cm (6-inch) and 20cm (8-inch). Add in 17/18cm (7-inch) for a good starter set. The 25cm (10-inch) tin is perfect for a large celebration cake.
Baking Parchment Paper Circles
Line cake tins with these baking parchment liners which don't need greasing.
An assorted pack (15/18/20/23 cm) will last for years. Or choose individual packs.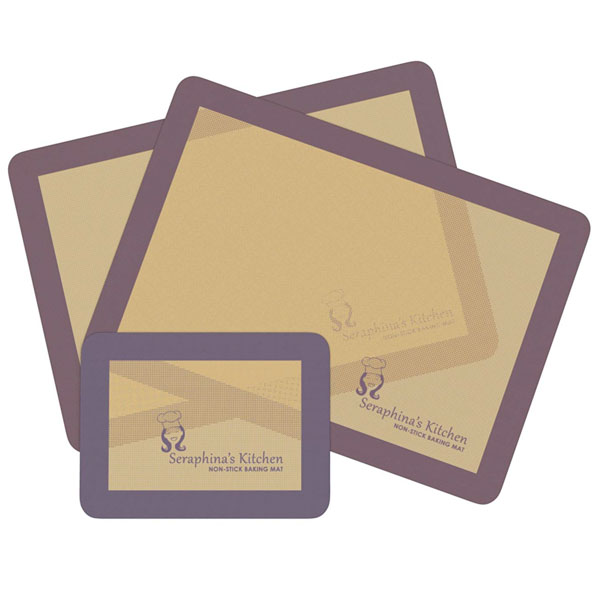 Use for baking cookies, pizza, bacon, pastries - anything you would put on a baking sheet (which I use underneath for stability).
No need to grease, so cuts down on extra fat, as well as keeping bakeware clean. Wash in the dishwasher.
For the Cook Who Has (or Wants) Everything
Select the meat you're cooking and how well you want it done, push the probe into the thickest part of the meat, put the magnetic display on your oven and wait for the alarm to tell you it's done.
The probe stays inside the oven, the display is outside, so the door stays closed. I use this every time I cook a roast.
If you use a lot of spices and want to grind them yourself, this is perfect.
Ideal for grating nutmeg (the main thing I use it for). Keep the nutmeg in the mill.
A seal on the bottom keeps your cupboard clean.
Take the zest off lemons and oranges easily without skinning your knuckles.
This microplane-style grater catches the zest so that you don't lose any.
Every cook needs a cookbook stand to hold the recipe they're using - in a book or on a phone or tablet.
Choose something practical or an ornate design to suit the recipient and their kitchen.
Used by professional cooks and chefs, Themapen are regarded as making the best food thermometers.
Use to test cakes, and to get best results when making fudge, toffee or jam.
Large cake lifter for moving cakes to the serving plate.
The 25cm (10-inch) diameter head is big enough for most cakes.
Top-end cake tins in a variety of designs. The heavy thick metal conducts heat evenly into your cake mixture and gives stunning clean cut lines on turning out.
These are heirloom items. Nothing beats Nordic Wear for quality and durability.
Use a good-quality embossed rolling pin to roll out biscuit dough for an easy way to make pretty biscuits at any time of year.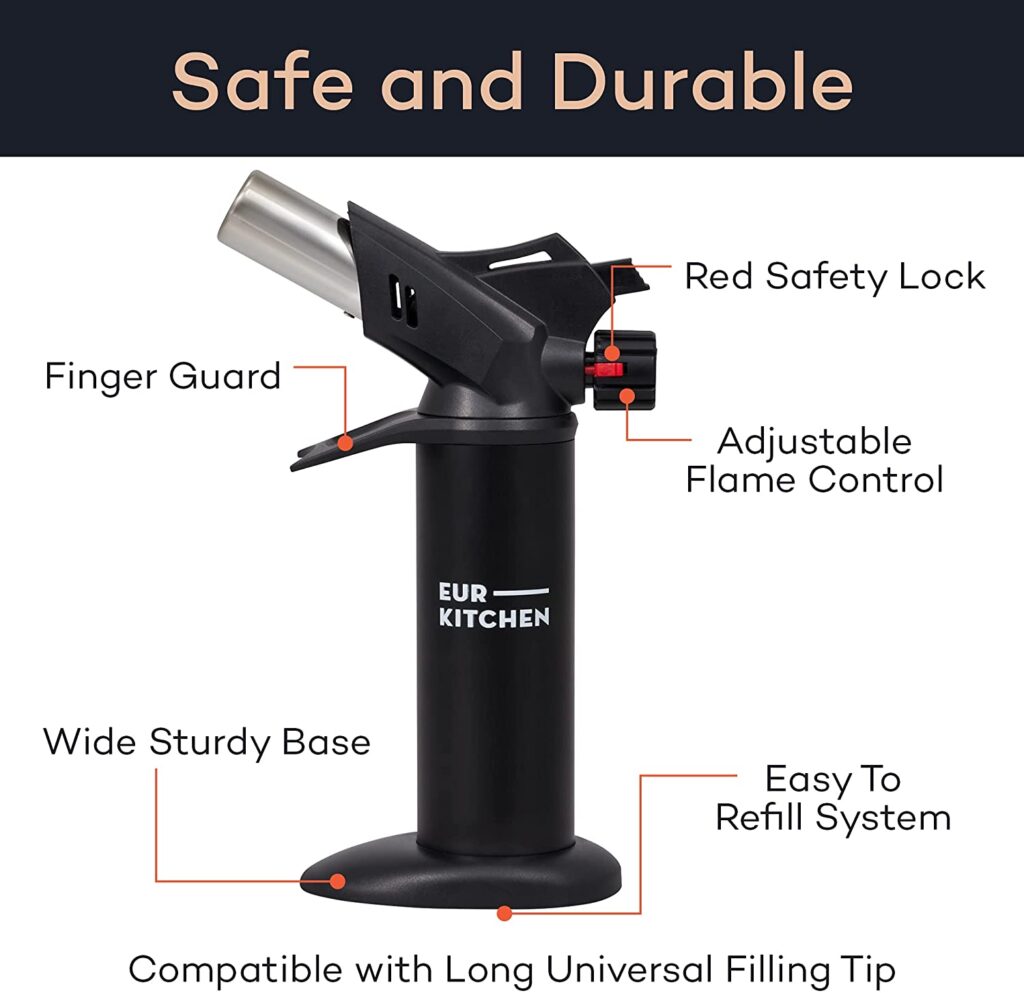 A blow torch is easier to use than the grill when you want to add some colour, e.g. to marzipan in Simnel Cake or to caramelise sugar.
Budget Gifts - Under £10
Makes a hole in the centre of a cupcake to fill with jam or cream.
I never knew I needed one either, but actually, I do use it!
(See my recipe for Cherry Bakewell Cupcakes.)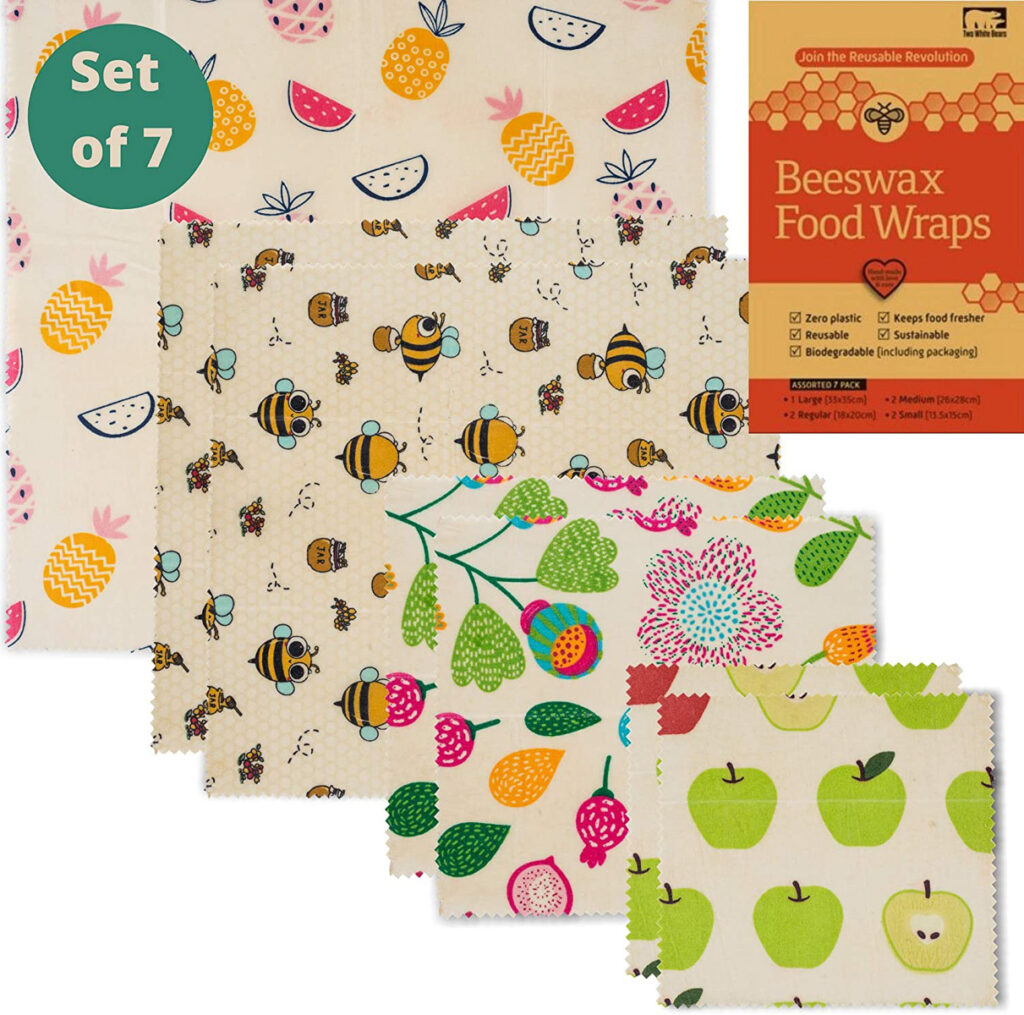 If you want to reduce clingfilm and foil usage, try beeswax wraps.
Wrap cakes for the freezer or cover bowls of leftovers.
I love these Tala cutters with a coloured coating on the top to make cutting out cookies or pastry much easier on your hands.
These come in a variety of designs - hearts, snowflakes, Christmas trees - and yes, I have them all.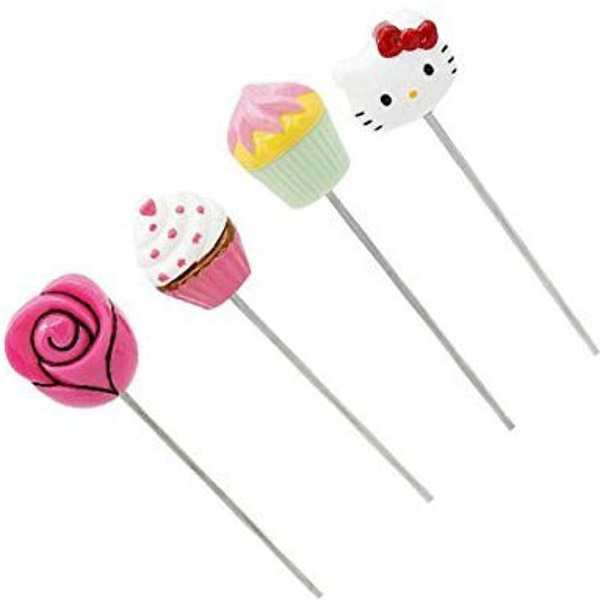 Take the guesswork out of deciding if your cake is done.
Instead of scrabbling around for a cocktail stick or skewer to check whether your cake has cooked enough, use a special cake tester - easy to find in the kitchen drawer!