Swiss tarts have a shortbread base and a dollop of jam in the middle, but they aren't overly sweet. Like all the best cakes these are quick and easy to make, ideal if you want something a bit different for tea.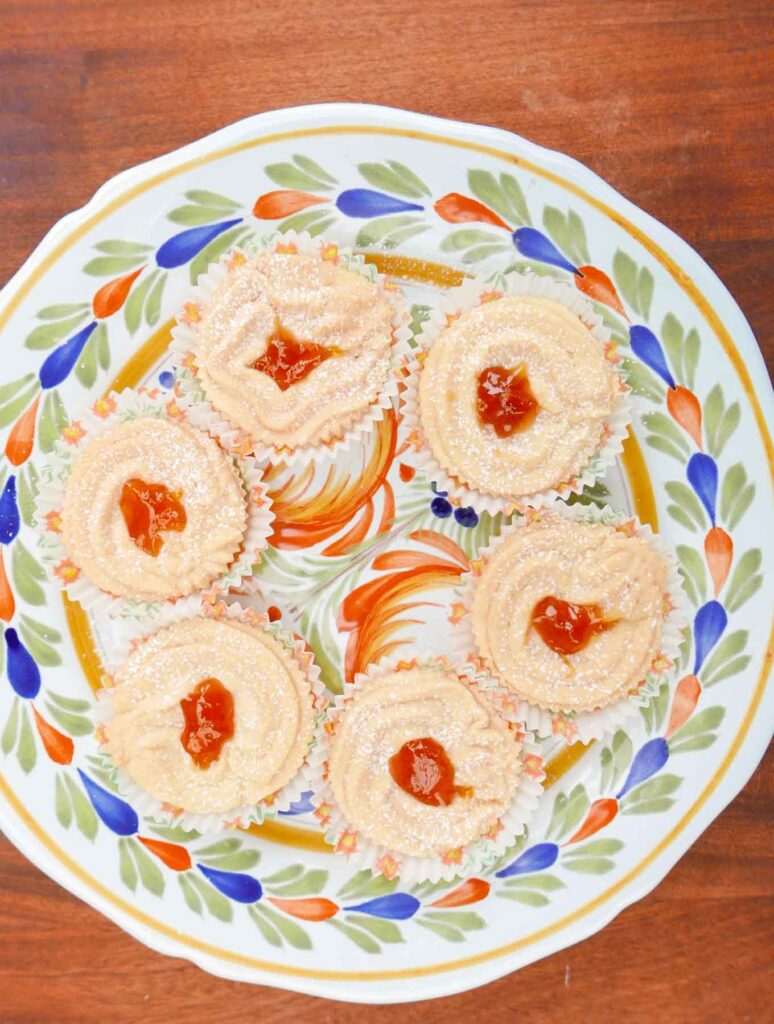 Swiss Tarts
I'm not sure how authentically Swiss these tarts are. The base is similar to the one for Viennese whirls, so this may just be another attempt to make a good English pastry seem a little more exotic.
I used Bonne Maman apricot conserve for these Swiss Tarts because I'm a bit of a Bonne Maman fan. I stock up on conserves and compotes when I'm in France and we always have a bag of Madeleines - which always taste better over there. I know I can buy most of the range here - and I do - but I still get a teeny thrill from using Fraises or Abricot Conserve. I know, easily pleased.
Secrets of Success
You pipe the mixture in a circle inside a paper fairy cake case. The things to remember are:
Not to put too much mixture in - one circle is enough
It's fine if the mixture doesn't cover the base. It looks like a ring of paste, but when the tarts are cooking it melts slightly and fills up the base.
When I first made these I used to look at the pictures in my recipe book and despair at getting my Swiss Tarts to look beautifully even. Now I don't really care. They taste good and look fine. I don't want to spend twice as long getting them to look perfect. Anyway, you can always put more icing sugar on top.
What else do you need?
You need a piping bag and a large star nozzle to get the effect. I now only use disposable icing bags. I used to use nylon ones or make them out of greaseproof paper but, really, why bother?
If you like this...
...Why don't you try: