A Lemon Drizzle Cake is a staple in every cook's repertoire. Based on a Victoria Sandwich, the appeal is in the slightly crunchy lemon topping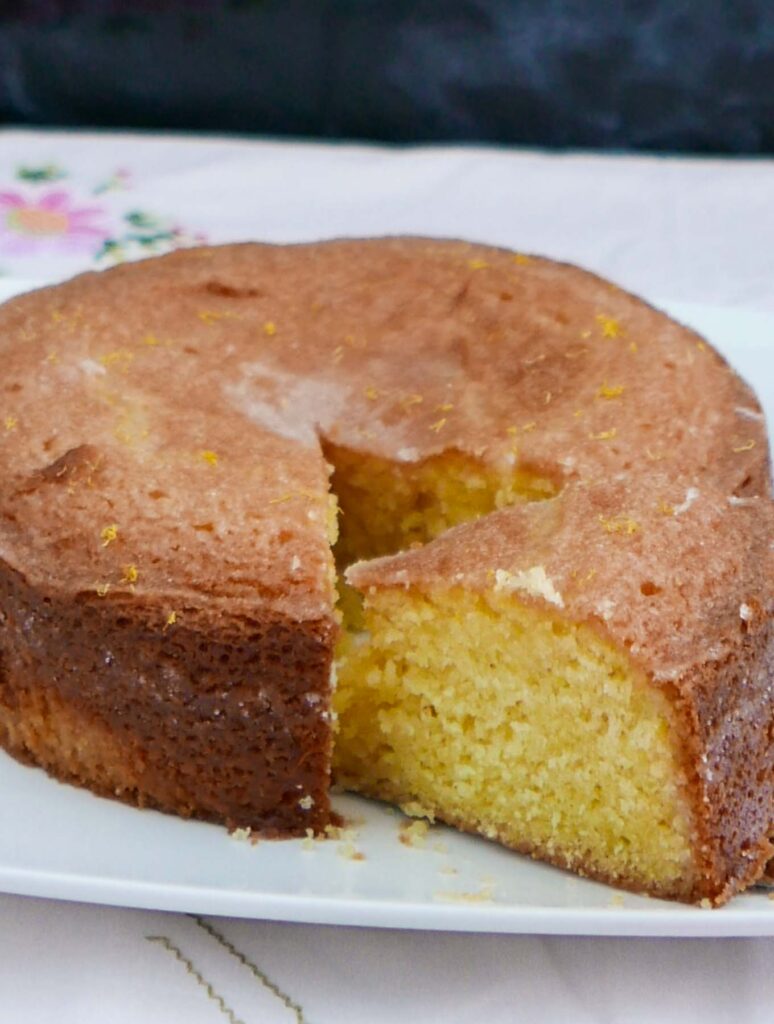 And so to Lemon Drizzle Cake... This is one of my favourites as I'm a big fan of lemons in lots of things, and this cake is very lemony.
Key ingredients in Lemon Drizzle Cake
Lots of lemons
This recipe uses more lemons than most others, but That is the point of the cake
Butter
As with all cakes, butter tastes better. If you do use margarine, make sure it's the block type. Soft/spreadable margarine won't work.
Secrets of Success
Perforate the top of the cake
Pricking the top of the cake to let the lemon sugar drizzle seep into the body of the cake is well worthwhile. You do get the holes in the top, but a bit of lemon zest covers most of that, and having the lemon right in the cake is lovely.
It's fine if you don't do all this, but the lemon/sugar mix does tend to congregate on the outside of the cake.
Buy a decent lemon zester
For years I resisted the idea of a micro-plane grater or similar citrus zester, preferring to stick with the zesting side of the all-purpose box grater that I've had for 25 years?
When I had to make wedding cakes and two of them needed the zest of lots of citrus fruit, I took the plunge and bought a proper lemon zester.
What a difference it made! For one thing, I no longer grate my fingers. Even better, it catches the zest so that you don't lose half of it over the side of the bowl.
Ring the changes
Make a smaller or larger cake
15cm (6-inch) cake - 2 large eggs, 125g butter, sugar, flour, 1 teaspoon baking powder
18cm (7-inch) cake - 3 large eggs, 175g butter, sugar, flour, 1.5 teaspoons baking powder
20cm (8-inch) cake - 4 large eggs, 250g butter, sugar, flour, 2 teaspoons baking powder.
If you want a square cake, use this formula:
18cm (7-inch) square cake = 20cm (8-inch) round cake
15cm (6-inch) square cake = 18cm (7-inch) round cake
Lemon Drizzle Cake is based on a Victoria Sandwich, other variations are Everyday Chocolate Cake and Coffee Cake
If you like this...
...Why don't you try: