Almond Meringue Buns have a slightly crumbly base with jam filling, topped with almond meringue. Easy to make, and a nice change from fairy cakes.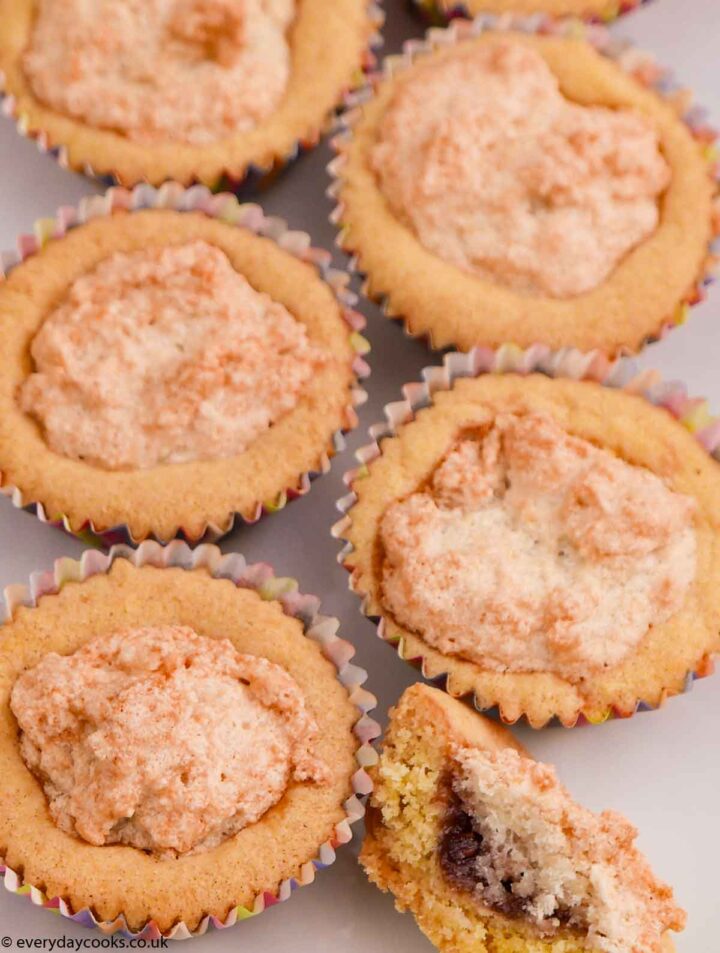 I've been making these little buns since I was a teenager. The recipe in my mother's handwritten book is titled Anon Buns. I think it's because she couldn't remember the name of these cakes or where/who she got the recipe from. Whoever you were, thank you anyway. We love them.
Are Almond Meringue Buns cakes or biscuits?
That's such a good question, and hard to answer. The base is similar to a Swiss Tart, but the addition of an egg yolk makes it more cake-like. On the other hand, it isn't as spongy as a fairy cake. A bit in-between, really.
How easy are these buns with 3 layers?
The base of the buns is made with the all-in-one method - especially easy in a food processor or with a mixer. Mix the ingredients to a dough and form into small balls.
Make a depression in each bun with your finger.
Spoon in the jam.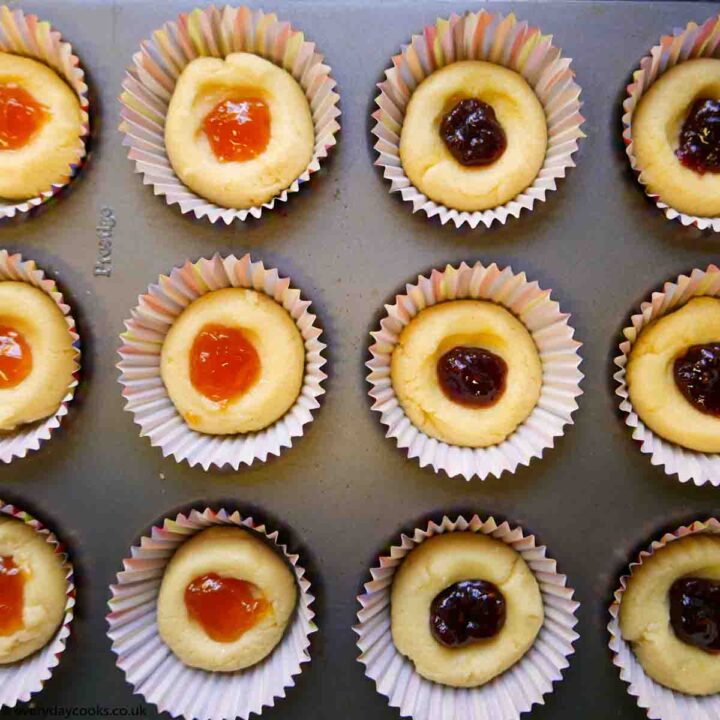 Lastly, whisk up an egg white and fold in sugar and ground almonds for an almond meringue topping.
Not any more effort than iced fairy cakes, and it's good to have a change!
What equipment do you need?
Kenwood Hand Mixer – My old hand mixer – also a Kenwood – finally gave up the ghost after about 25 years. I replaced it last year with this model and it's a joy to use, especially for whisking up a single egg white. You can control how much it's whisked up, without having the time and effort of a hand whisk.
If you like this...
...Why don't you try:
Pin for later
Hover over any picture on the page and hit the Save button to pin the image to one of your Pinterest boards.
Recipe