A quick and easy way to cook red cabbage. Prepare everything the night before, chuck it in the slow cooker and put it on in the morning.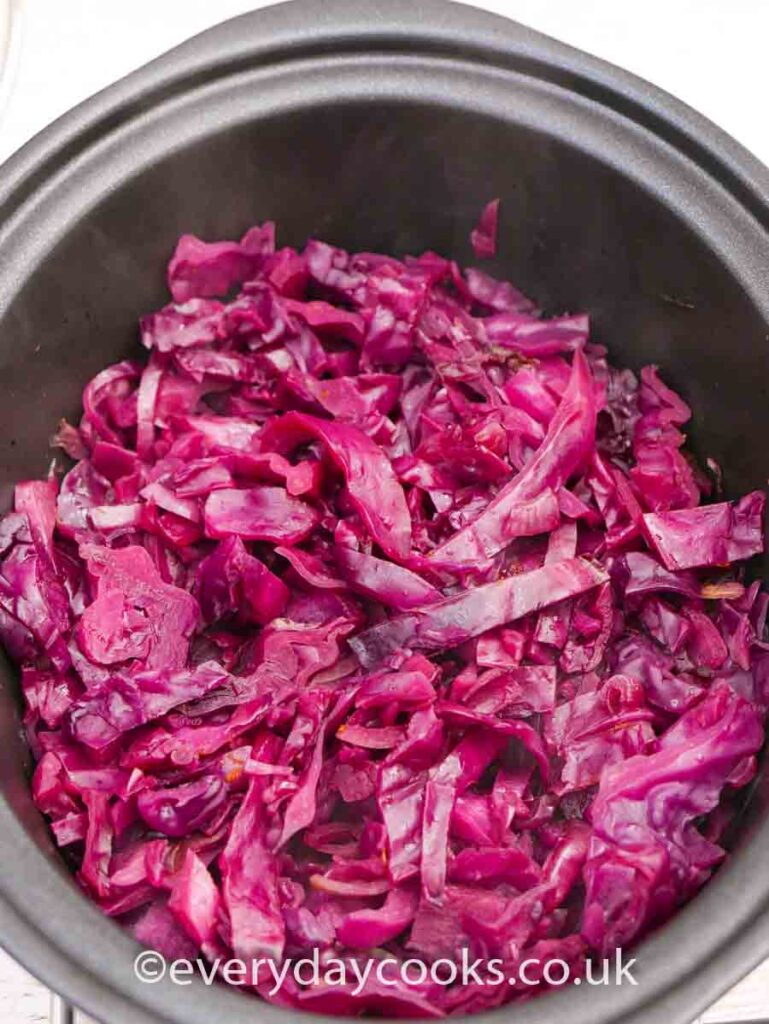 Slow Cooker Red Cabbage
I love red cabbage with turkey, but it can seem a dish too far with all the other vegetables and accompaniments necessary for Christmas lunch.
Prepare the night before
This recipe, though, can be prepared (all 10 minutes of it) the night before and then put in the slow cooker/crockpot four hours (or more) before you want to eat lunch.
Key Ingredients in Slow Cooker Red Cabbage
You can use your favourite red cabbage recipe - just remember you need four hours on HIGH or 6-8 hours on LOW for it to cook. Otherwise, the basics are:
Red Cabbage - Coarsely shredded, about ½ cm shreds
Apple - I don't always, but if you want a more sweet and sour flavour, coarsely grate an apple in
Vinegar - I prefer white wine vinegar, although if I had red wine vinegar I would use that
Sugar/honey etc. - Whatever you have, dark brown sugar for preference
Spices - I only use nutmeg, but if you like more spice, add cinnamon and/or cloves (or mixed spice)
Other flavours - I like orange zest, and definitely some salt
Help! I don't know which slow cooker to buy
If you're bewildered by all the options take a look at my buying guide: 5 tips for Buying a Slow Cooker.
What else do you need to make Slow Cooker Red Cabbage?
If you like this...
...Why don't you try:
Recipe